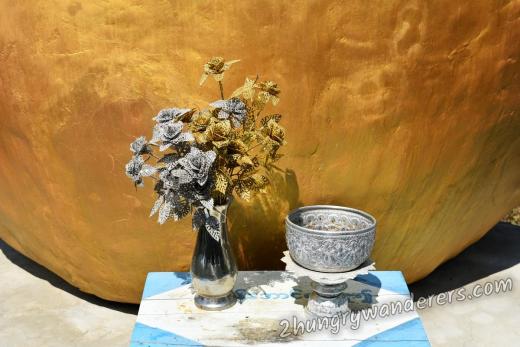 This article is part of our adventure in Monywa:
Monywa day 2: big golden Buddha, 5 pagodas and 1 monastery
Here is a video showing most of the sights we visited:
For our second day we planned to explore the area to the east of Monywa, thinking of taking it easy as there weren't that many things to see there. That turned out not to be the case as we found an unexpected information tableaux, but first we started with:
Shwe Gu Ni pagoda 
A bumpy ride on a pothole covered sealed road led us to this pagoda containing a Buddha image covered in gold. Over the years worshipers stick small thin golden leaves on the statue to show their devotion and here the layer of gold is so thick the statue has lost its main features becoming a big blob of gold. Several monks were putting gold leaves as we were taking pictures.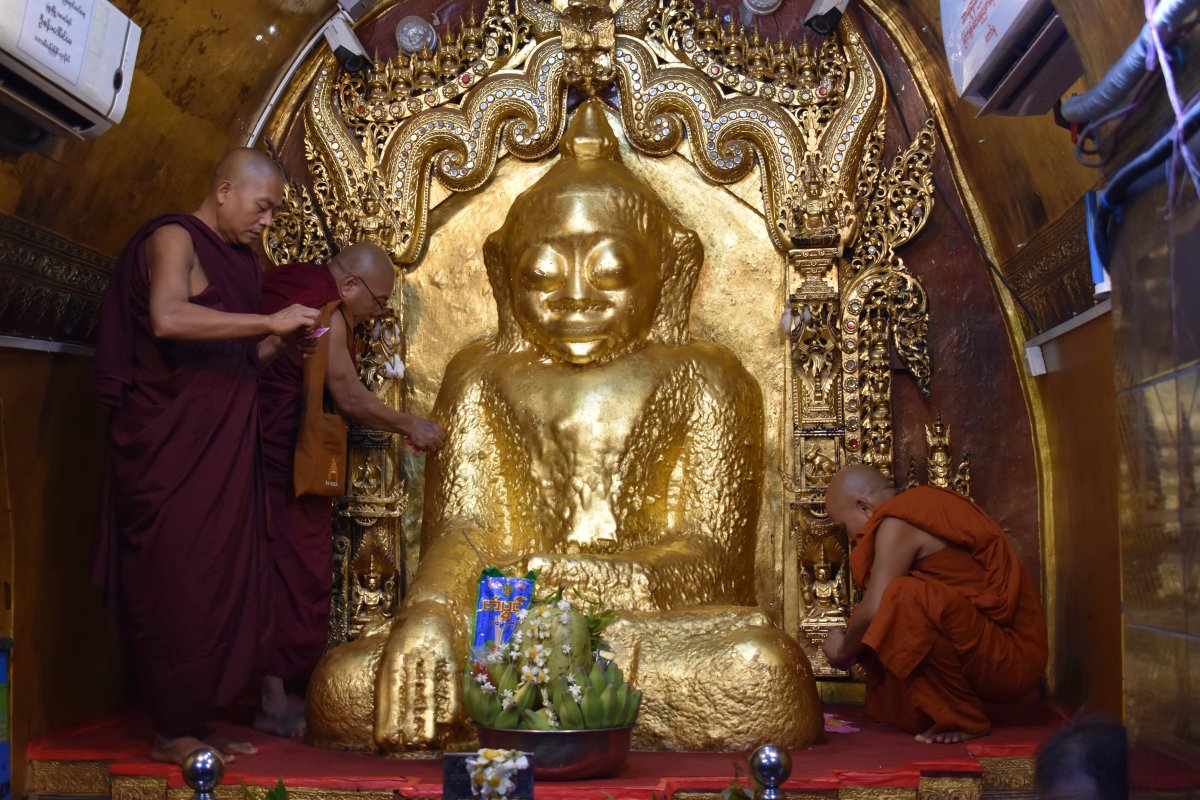 As we were leaving this pagoda we noticed a tourist information spot on the main road - it was a big map of the area, with the main attractions - it was the first time we had seen anything like it in Myanmar. A bit unusual placement - not in Monywa, not on the main road near Monywa, but on this narrow, pothole infested road, but still very useful as we saw a couple of things to see not mentioned anywhere else. The map was not completely translated to English, but enough so we can understand and after a short deliberation with Google maps we added two more stops and altered our route.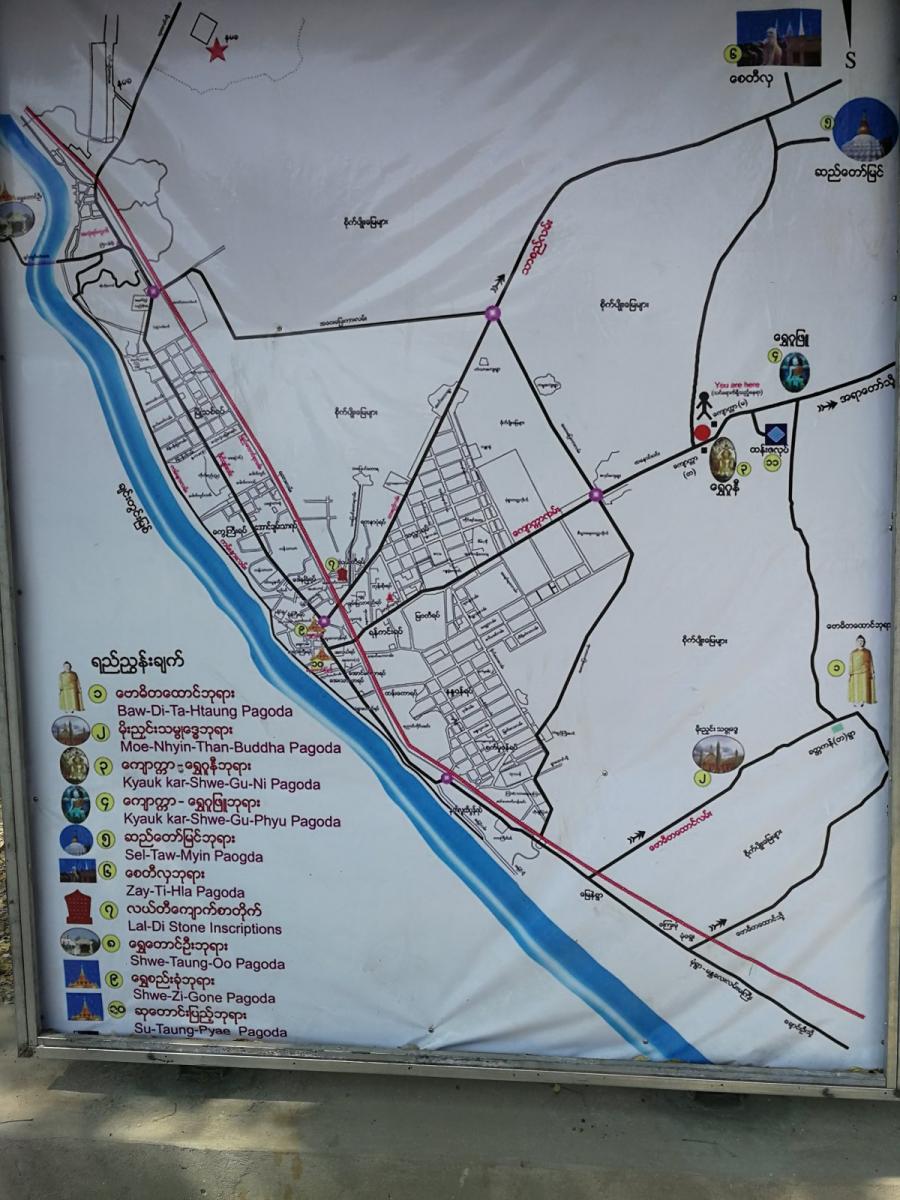 Sel-Taw-Myin Pagoda / Ta Wa Gu pagoda 
This was a beautiful pagoda with a shiny golden stupa on top of a small hill. Nice views of the surrounding area and a reservoir on one side.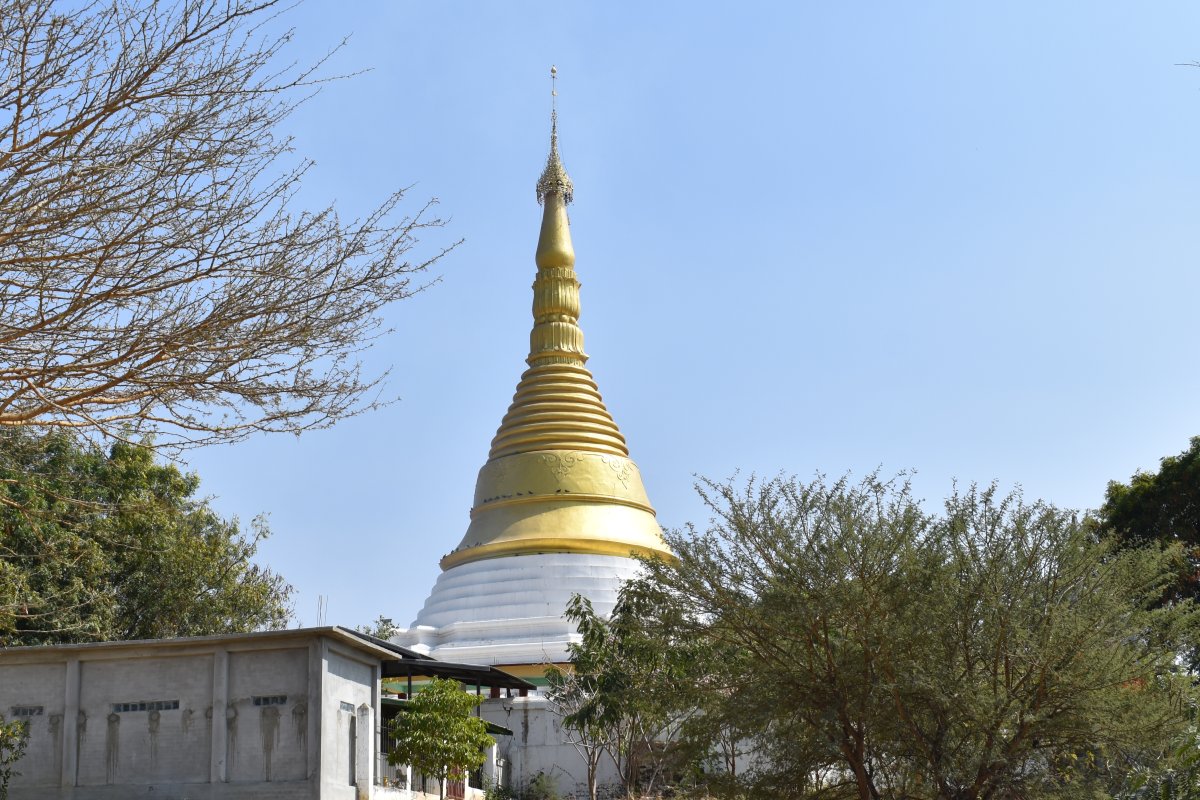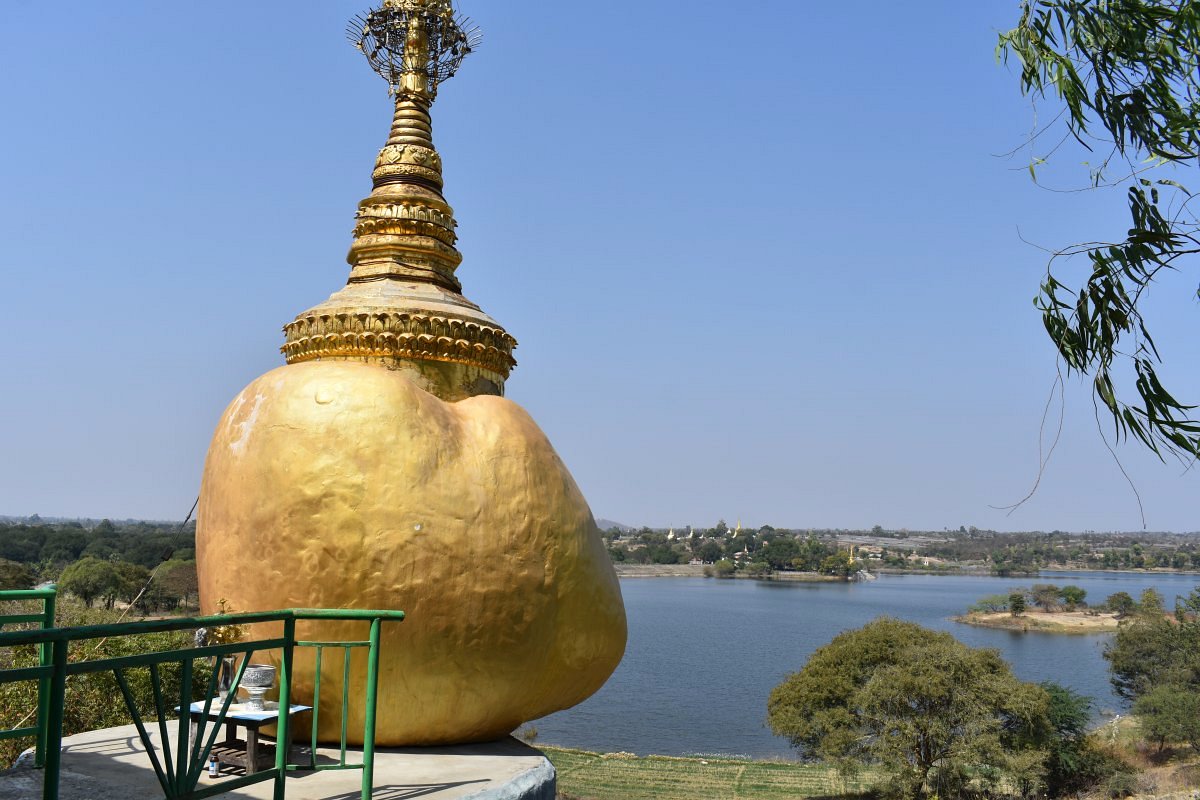 Zay-Ti-Hla pagoda 
This was a bit of a surprise - fairly big pagoda complex, with a main pagoda raised several levels, guarded by big chinte lions and many smaller buildings around it. There were several golden stupas, several old monastery buildings, an empty lotus lake, the pagoda in the middle had teak wood layered roofs with delicate carved patterns and painted gold rims and spires. Several holy scripture stone plates under cover stood on the side.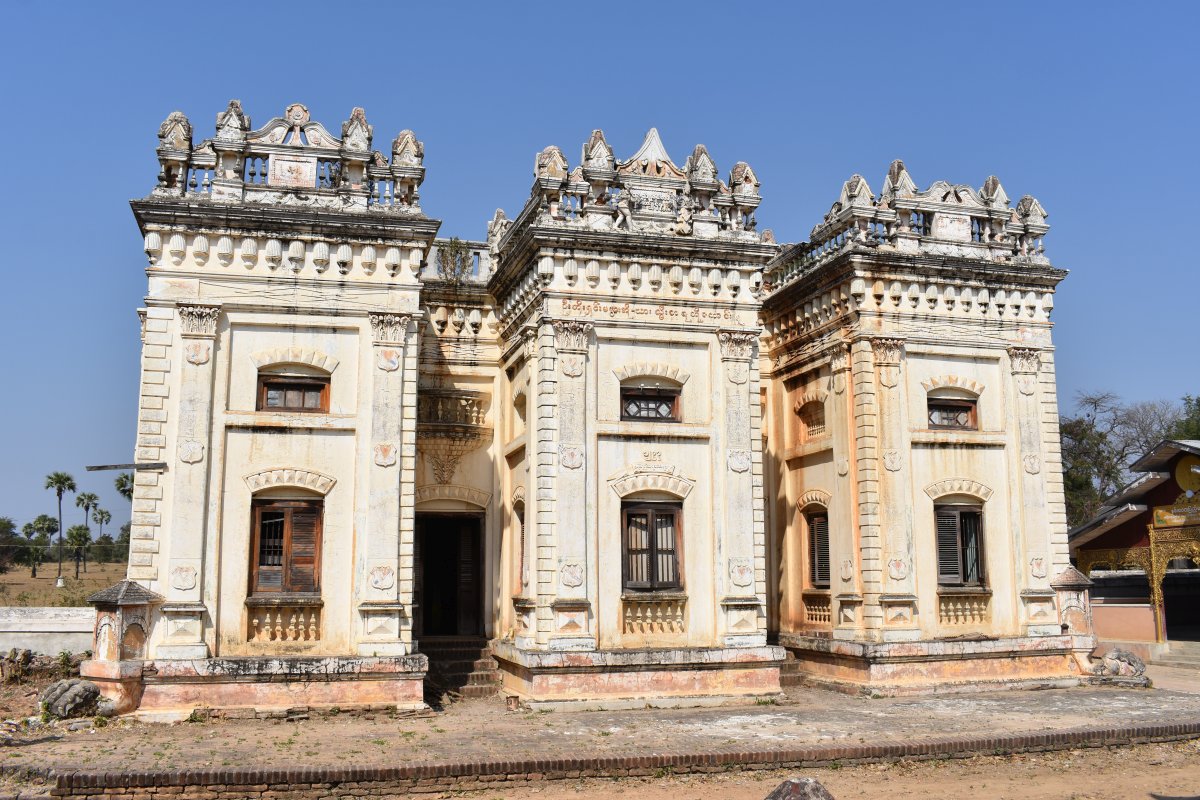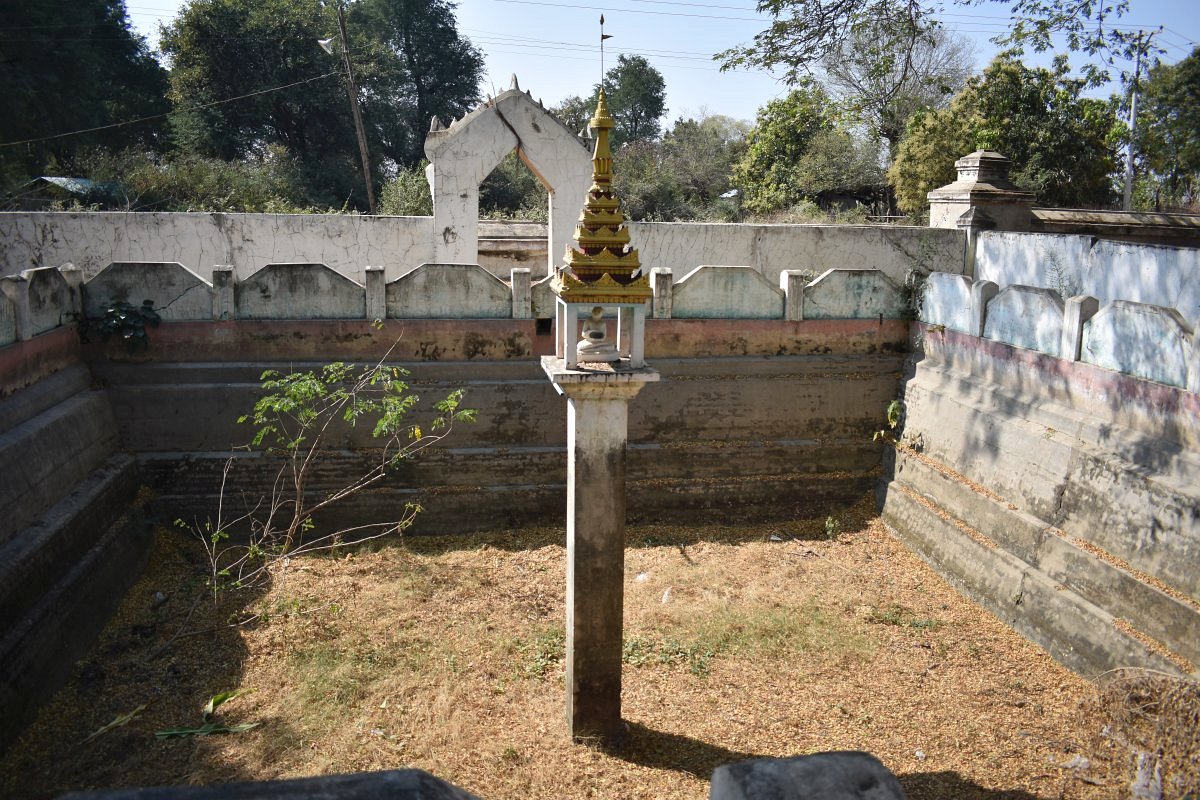 The whole place was completely deserted, with not a single soul in sight in the afternoon heat and we walked the dusty yard being eyed suspiciously only by the stray dogs laying lazily in the shade near the entrance.
Maha-Ledi kyaung 
This monastery is located in town and is known for holding 791 stone Ledi Depani holy scriptures. The stones with the inscriptions are quite a sight, even being closely packed under a tin roof in the pagoda yard.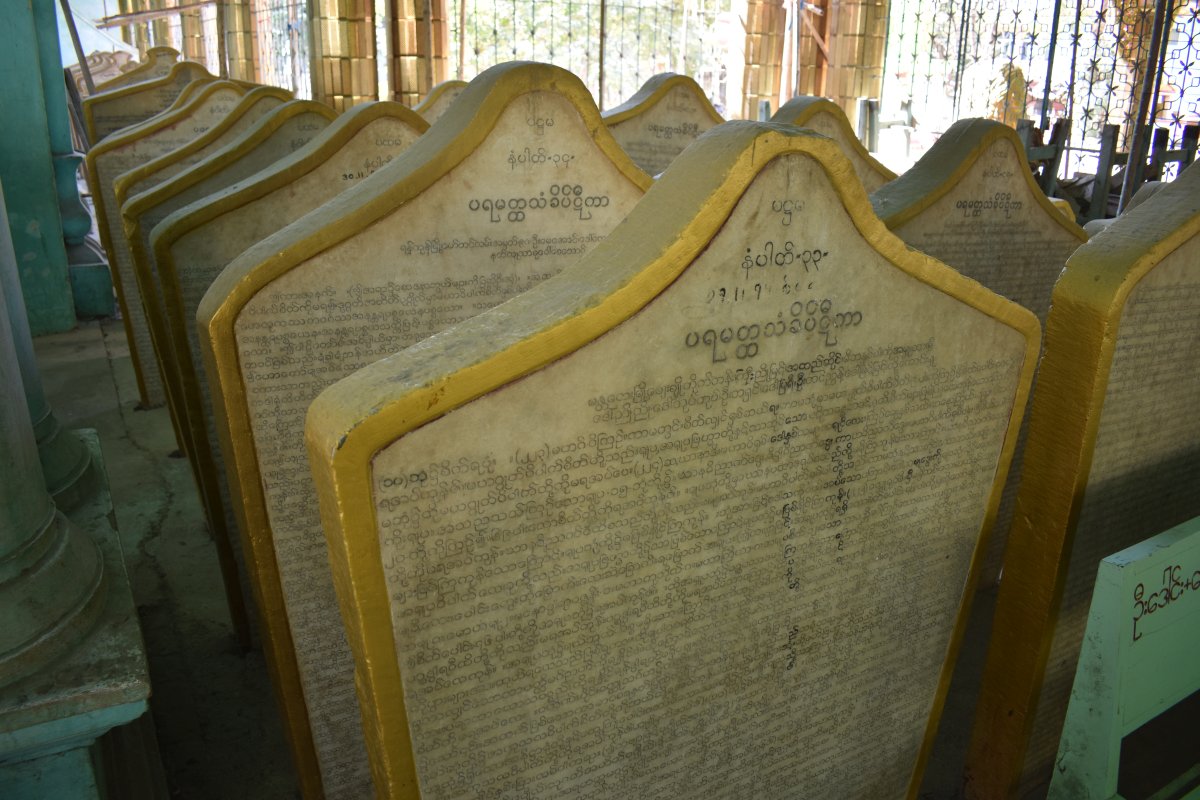 Shwezegon pagoda 
It is the biggest pagoda in Monywa, located in the center of the town. The big golden stupa was under reconstruction when we visited, but the interior of the building is beautiful, with the traditional golden motifs in Myanmar holy places.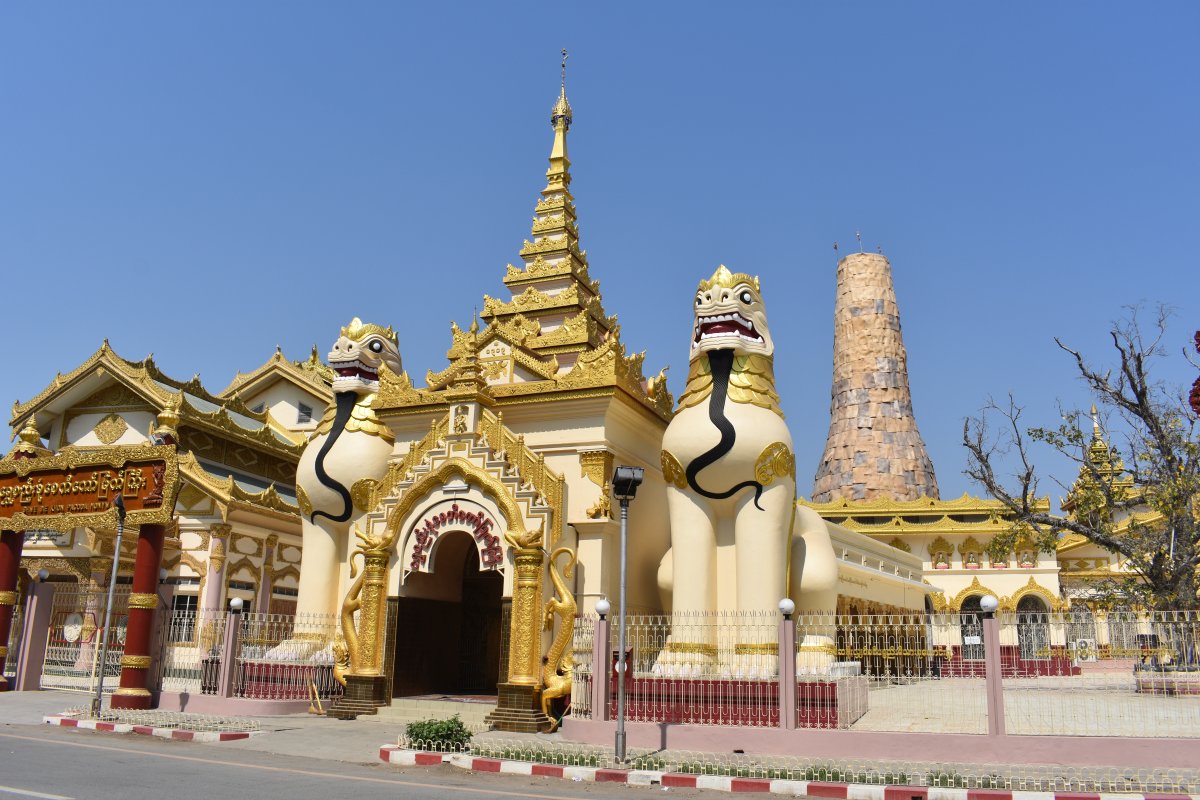 Sutaungpyi pagoda 
Another pagoda in Monywa, this one is closer to the riverwalk. Not as big as Shwezegon, Sutaungpyi has a more intimate feel with a small yard and many smaller stupas.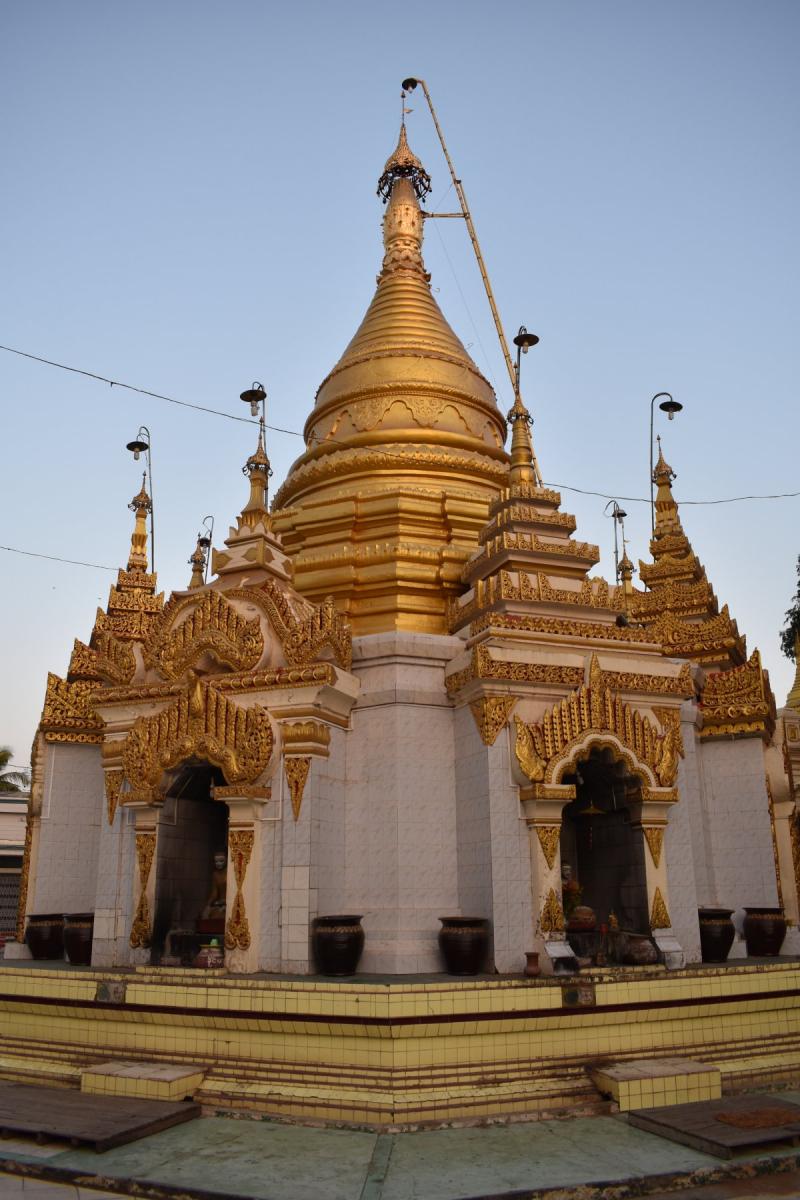 That was more than enough for the second day and we retired to the hotel for some well deserved rest before continuing the tour of Monywa attractions the next day.