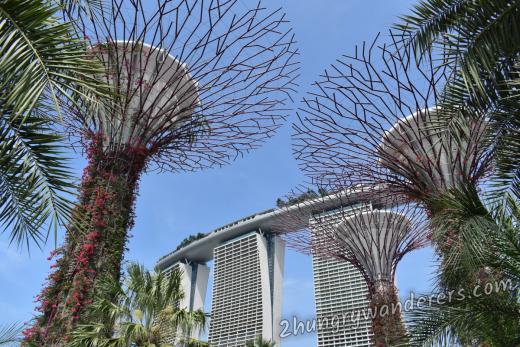 We love city parks, but to call Gardens by the Bay just a park or a botanical garden is an understatement. It's an amazingly rich display of flora and I highly recommend spending at least half a day or even better a whole day enjoying it.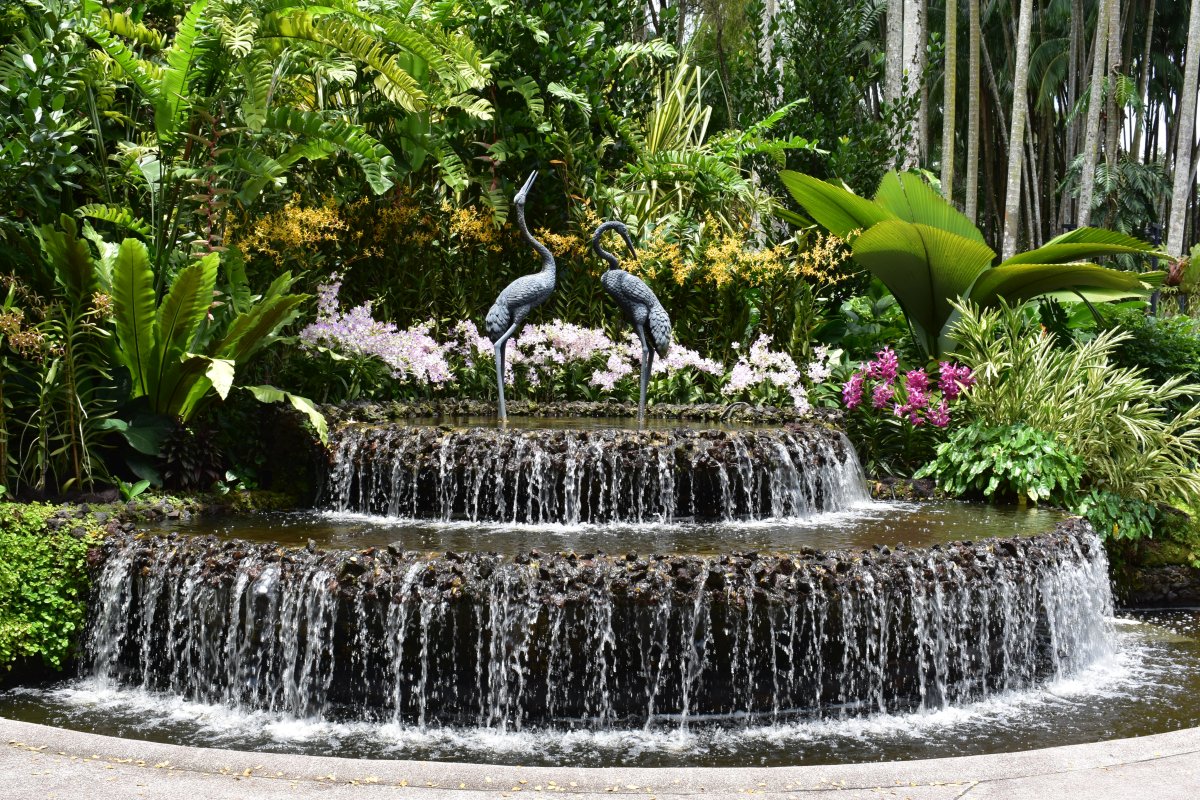 I'll get to the highlights soon, but there are numerous smaller gardens, pavilions, lakes and art sculptures that are educational, well presented and fun to visit. Love cacti? Want to see the difference between traditional Indian and Chinese gardens? Just want to relax by a beautiful pond? I know I sound like a radio commercial, but it is true - Gardens by the Bay has it all.
One of the first things one sees, even before entering the gardens is the Supertree Grove. This huge metal forest is becoming Singapore's symbol and there is a good reason for this. Impressive from far and near, the best thing is that you can get up to the "canopy" and enjoy great views in any direction. Be sure to come back after dark, some parts of the gardens are even more spectacular and the light and sound shows offer a completely different experience from the daytime walk there.
My favorite attraction is the Cloud Forest, probably because of it's uniqueness. This 35 meters high mountain is artificial, but it's a tropical paradise with numerous orchids and ferns, complete with a waterfall! You can go up and down via different paths, also the mountain is hollow and has some nice rock and mineral displays inside.
The Flower Dome has a cool-dry climate and a larger area, so it is a permanent home to some pretty cool flowers and trees, including baobabs and some very old olive trees. In addition some temporary exhibitions are hosted inside, we were lucky to be there for the Cherry Blossom Festival.
Going to Japan for Sakura Matsuri (Cherry Blossom Festival) and watching the gentle petals fall with the background of Mount Fuji is something we are about to experience, but the event in Singapore was a real pleasure too. The word "hanami" literally means "flower viewing" and this celebration not just about the cherry blossom, but the beginning of spring as well.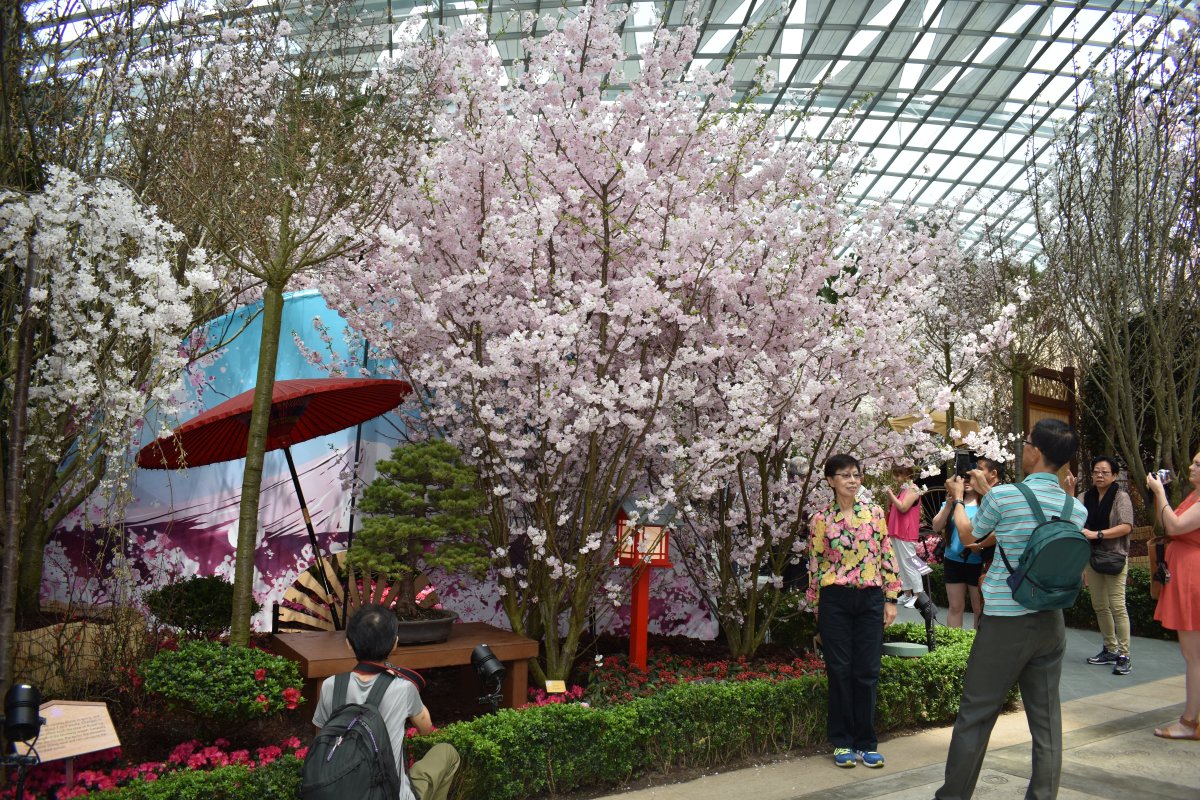 The tradition is considered to originate from 8th century's Japan royal court, but soon grew to a nation-wide event. As many spring festivals it marks the beginning of the agricultural season, but on a more personal level the simple and delicate cherry blossoms remind people of the beautiful things in life. In the Japanese culture this goes hand in hand with the concept of "mono no aware" translated directly as "the sadness or pathos of things". As the gentle petals form a carpet on the ground this reminds people of the fleeting nature of life and it's good moments. This reminder helps people appreciate the positive things and life in general, which I found very relevant to our situation. Leaving home for an undetermined amount of time and going on an adventure around the world the person I love - I can't think of a better way to appreciate and enjoy life.
Gallery