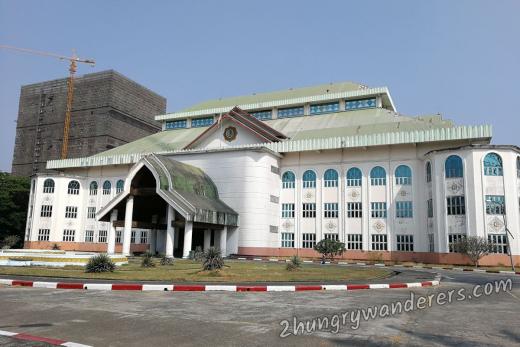 Unless you have strong interest in drugs this museum will not be on your two-day itinerary in Yangon. But if you are lucky enough to have more time in this interesting city I would recommend this unusual way to spend a couple hours. The three-storey building contains a lot of information and at some point of time must have been a great, modern museum.
The first floor is where one can learn how drugs entered Myanmar, which countries are the main producers of drugs, main transport routes worldwide and my personal favorite - the stories behind the Opium Wars, which are presented with scenes, detailed history about the events and some side panels about particular people involved.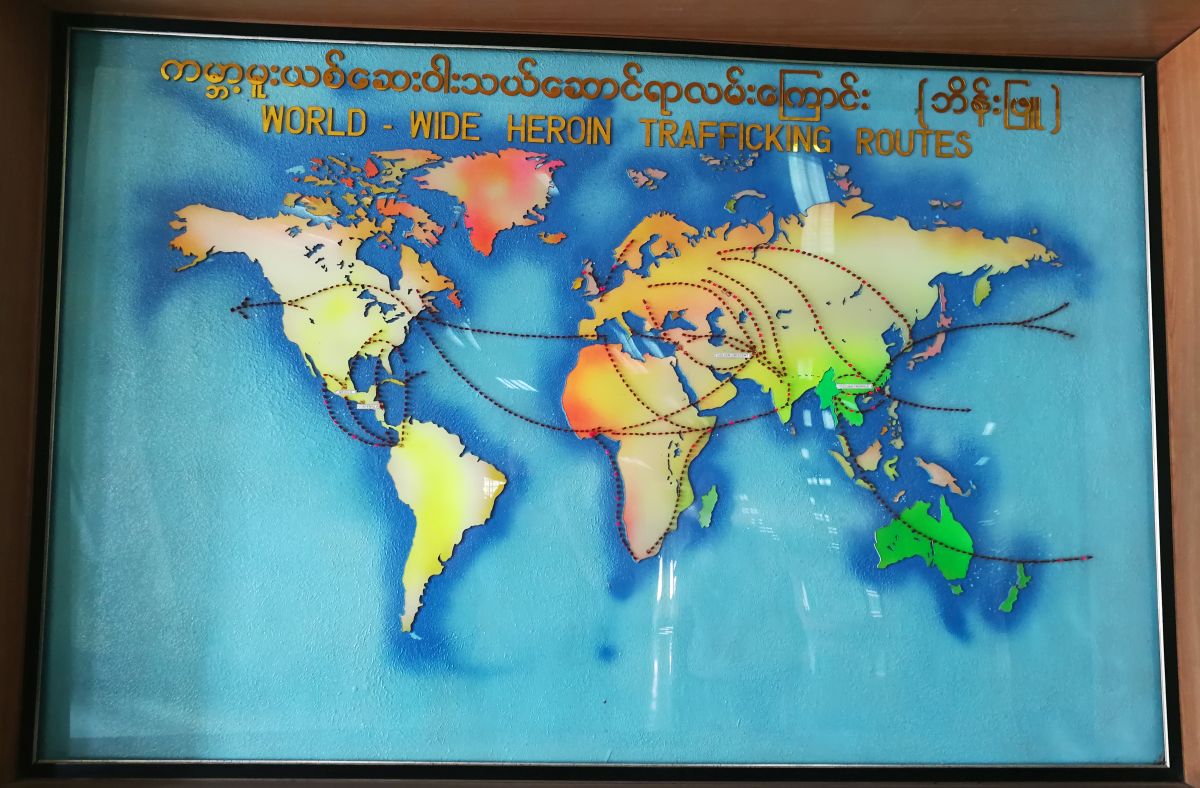 A very confusing attempt at interactive display was a small corridor named "Drugs ruin lives" - a bunch of plastic dudes at a boring party the way I understood it. At the end there is a scene that shows dead bodies and a monster hand reaching at you, probably a way to send a simple and strong message for the kids.
If you have more time you can learn in details about some operations in Myanmar that caught numerous criminals and led to the destruction of industrial amounts of heroin, marijuana, ecstasy and so on. To get an idea of the scale of the problem think about this - at some point they had over 50 planes spreading herbicides to destroy poppy fields. From the way things are presented I got the feeling that the war on drugs is over in Myanmar, however in reality I'm not sure that is the case.
The exhibits on the upper floors are all about recovery - from dioramas of drug rehabilitation centres and various activities to help addicts to how the government helped farmers switch from poppy and cannabis to rice and vegetables. Be careful on the top floor, there are holes in the ceiling and pigeons live above. Yes, there are bird droppings in piles, we also saw a dead pigeon in one of the exhibits.
In the morning the museum was almost empty, I noticed a father with his young daughter paying special attention to the dangers of drugs. Later a group of local teenagers came in with the main goal to snap some selfies with the marijuana leaves on display.
Location: Drug Elimination Museum in Yangon
Entry fee: 4000 Kyats (US$ 3) per person, 6000 Kyats (US$ 5) for camera
Open: 9:00 - 16:00 Tuesday - Sunday, except public holidays
Gallery