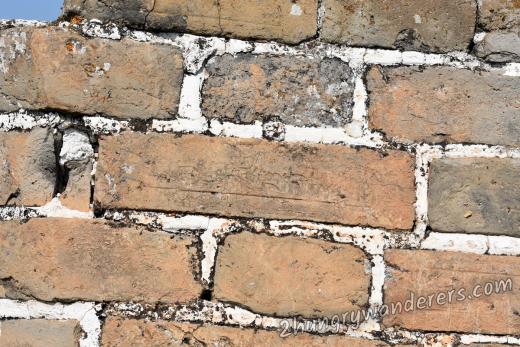 China has special laws restricting its people access to resources on the Internet. Those are enforced by The Great Firewall of China - a combination of technologies that gives almost full control and visibility to the authorities over who is accessing what. Reasons behind this are many and complicated - rooted in politics, culture, religion and so on, and the results include censorship, lack of privacy and surprisingly - support of local businesses. A simple example - Whatsapp's encryption mechanisms proved too strong for China's law enforcement to crack, so they banned the app - feel free to use WeChat, a Chinese app with similar functionality, but all communication is monitored by the government.
What this means for tourists heading to China is that, if during your trip you have any intention to:
access things like Google (all services including search, mail, maps, docs), Facebook, Instagram, YouTube, Dropbox, Twitter, Wikipedia and many, many more
protect your personal information, including communication, credit card and bank details
update your software (via Google Play for example)
you have some preparation to do.
As the old saying goes - "Where there's a will, there's a way", and the most popular way to use Internet as normal in China is called VPN. The abbreviation stands for Virtual Private Network and basically allows your device to access the Internet from another point on the globe by creating a secure connection to this point.
Luckily, circumventing The Great Firewall is not difficult and here I will list the best ways to do it - including free and paid options for various operating systems. Most of the software in this article is well suited for people with basic computer skills.
Note: Searching the web for a list of good VPNs to use in China yields suspiciously similar results. It's basically the same article over and over, praising the same paid software. We are not sure if the reasons behind this are related to the commission affiliates earn from every subscriber or something else entirely, but here we have listed software we used and can recommend. You can also check our article about 12 useful apps to have on your phone when travelling in China.
Important: Whatever software you decide to use for your holiday in China, make sure to download, install and test it before you go there. Accessing the sites listed below and downloading the software from China will not work.
Betternet
FREE + Paid versions
Available for: Windows, Android, Mac OS, iOS, Chrome browser extension
Moto: Online privacy and security trusted by millions 
If you are after a single-click, free VPN solution - this is the one for you - super easy to install and use. The free version is enough to get things done, if you want better speed, less ads and the option to select which country to connect to - get a paid subscription.
SuperVPN
Free + Paid versions
Available for: Android
Moto: Easy to use, one click to connecting VPN. Unlimited bandwidth and unlimited free trial time.
Great option for Android devices - SuperVPN is free, fast and easy to use. We found it to be very reliable in China. After the first 20 days the app will limit sessions to 60 minutes, which means you have to manually reconnect every hour and see some ads - that's how they can provide the service at no cost for the users. They offer one of the lowest rates for a VPN paid subscription on the market, which is another reason this is many users favorite VPN app. 
ExpressVPN
Paid
Available for: Windows, Android, Mac OS, iOS, Linux, Chrome and Firefox browser extensions
Moto: The VPN that just works
Extremely popular and highly rated solution. If you want to have a smooth experience and are willing to spend some money - this is the one we recommend. Very easy to configure all your devices with one account, fast and reliable connections to servers in 94 countries. The company also guarantees they do not keep connectivity and action logs. If anything goes wrong they offer 24/7 support and every purchase can be made without worrying as they include a "no-hassle 100% money-back guarantee for your first 30 days of service" if you are not satisfied.
Tor Browser
FREE
Available for: Windows, Android, Mac OS, Linux
Moto: Download Tor Browser to experience real private browsing without tracking, surveillance, or censorship
TOR stands for "The Onion Router" - using this technology your communication is relayed through a network of thousands of volunteer-supported nodes across the globe. Very straightforward to install and use, it comes with excellent documentation too. This service is completely free and secure, can be a bit slow sometimes - try reconnecting in those cases. Please note, this is just a browser, so you are not "completely out of China" - you can't sync your Dropbox or use the Microsoft Outlook app for example.
VPN Gate + SoftEther VPN Client
FREE
Available for: Windows, Android, Mac OS, iOS, Linux
Download VPN Gate Client for Windows | How to connect for Android, Mac OS, iOS
Moto: Free Access to World Knowledge Beyond Government's Firewall
One of my favorites - it is actually a research project aimed to expand the knowledge of "Global Distributed Public VPN Relay Servers" managed by University of Tsukuba, Japan. The network consists of thousands of VPN servers across 235 countries and can be used with no restrictions by anybody for free. Connecting to a VPN Gate server requires a little bit of effort and understanding of the technology, but it also supports popular, open-source protocols which means many VPN clients can be used. For Windows there is a plugin for the SoftEther VPN Client which makes using VPN Gate a breeze, the whole process is well explained here. For other operating systems find your guide from this page: How to connect for Android, Mac OS, iOS
The VPN servers are managed by volunteers and some may have slow Internet connections or too many users at the time. If you are experiencing issues - just select another server from the list.