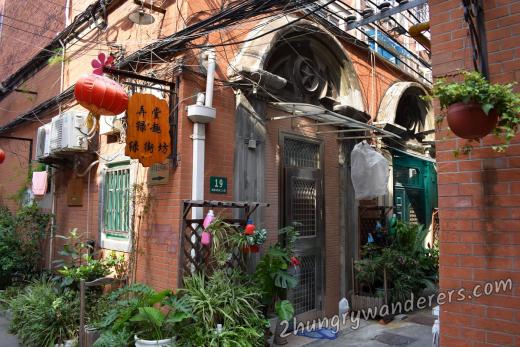 Staying at an Airbnb is many peoples favourite "home away from home", but is it a good option when travelling to China? The short answer is "yes". But there are some caveats one should be aware of before making any plans. In this article, we will answer the most important questions about using Airbnb in China and will share some personal experiences that will hopefully make your holiday more enjoyable.
Do you have thoughts, experiences or questions on the topic? - let us know in the comments!
First, sign up for Airbnb and get $50 credit
Also, get the app and read our article about 12 useful apps to have on your phone when travelling in China.
Is Airbnb legal in China?
Yes, but there are some specifics. First, the company has agreed to make adjustments to its process, which were requested by the Chinese government. Most notable is the sharing of personal information (yours) - similar to hotels accommodating foreigners, for every reservation Airbnb discloses to Chinese authorities:
Your name, phone number, and email address
Booking and check-in information including dates and times
Messages between you and the host
The names, nationality(ies), gender, date of birth, passport/national ID details and passport expiry date(s) of all guest(s) staying in the listing, including yourself
In addition to agreeing to the above, you, as a temporary tenant, have other responsibilities, mainly registering with the police - explained below.
The hosts who want to have foreign guests at their properties also have to complete additional steps when getting the required permits, which is why some work with Chinese guests only.
Temporary address registration in China - why?
There is a law in China stating that every foreigner must register with the police in the first 24 hours of any temporary accommodation. Hotels do this for you without any action required from your side, but choosing Airbnb means your host and you have to visit the local police station and fill out some forms. Don't forget to bring your passports, every guest must be registered. This is a formality which takes about 20 minutes and hosts usually do all the paperwork for you. The process and requirements vary from place to place - they may ask you questions about your itinerary and previous accommodations or future plans, for example. When the process is successfully completed you will be issued a "Registration Form of Temporary Residence" - this is a very important document, double-check all details are correct and everything is spelled right - you need this when applying for a visa extension or maybe even when registering at the next city.
Can I ignore the law and not register?
Some hosts may tell you that this step is not necessary or they will do it for you - do not believe them. Whatever their reasons may be - laziness, hiding income or something else - failing to register with the police puts you (and the host) on the wrong side of the law. The consequences vary greatly - from nothing at all to warnings, fines and the rare but not impossible - permanent ban from China. Our advice is to follow the rules and register, do not rely on your luck - many people report that with development of technologies police branches have better visibility over peoples actions and control is getting tighter, not lighter.
Is the trouble worth it? Is Airbnb better value than hotels?
With good hosts the address registration is quick and easy. Police stations are usually close by and if you look at it as a mini-tour of the neighbourhood with your host, the whole thing can be filed under "local experiences". With that said, if you are staying somewhere for just one or two nights a hotel might be a better option - reception staff can register you and you will not lose precious time to visit the police. On the other side, Airbnb offers better value than hotels, especially for long term stays, with weekly and monthly discounts. In my opinion for stays of more than 3 days Airbnb is better value for money, also living like a local can be more fun.
How to choose an Airbnb listing for my stay in China?
Don't leave booking your accommodation for the last minute. China can be crazy busy during holiday seasons and even off-season it's better to book early when there are more options available. Start as usual - enter your dates, number of people, price range, preferences and so on, and then it gets a bit tricky.
First thing to note is that some hosts do not accept foreigners. This may be clearly stated in the listing, but many simply do not include this information. One thing you can easily check is if there are any reviews in English or any language other than Chinese. If people from outside China have left reviews this is a sure sign that the host will be open to working with foreigners. If there are no reviews or all are in Chinese - don't give up, just message the host. Also, most descriptions are in Chinese (you can use the built-in translator) but if you find listing description in English this means it is likely the host welcomes foreign guests.
Second major point is the willingness of the host to assist you in registering with the police. You can't do it without his assistance and I hope by now you understand this step is very important. Best way to organize this is to contact the host before making a reservation and confirm if he/she will help you with this. Ideally - negotiate a time for visiting the police station that works for both of you, don't forget it must be in the first 24 hours after checking in.
Pro tip: After making a reservation ask your host for the full address in both Chinese and English. Different apps have different levels of success using English and Chinese, it's always better to have both. In case you have to show the address to a taxi driver it's practically mandatory to have it in Chinese. Check our article 12 useful apps to have on your phone when travelling in China to find out how to get a taxi the easy way.
Our experience
During our stay in China we encountered a variety of hosts, the majority were friendly and helpful and we had no problems with them. Most people were happy to handle the forms and registration, came with us to the police stations and even help with translation when police officers wanted to ask us questions.
Here are our bad experiences - they were less common, but I think one learns more from them:
On two occasions hosts automatically accepted our reservations and then canceled almost immediately, because they did not want to work with foreigners.
One asked us to cancel for the same reason, promising to compensate us via PayPal for the lost money. Never fall for such traps, communicate and sort out problems via Airbnb. If a host asks you to cancel, contact Airbnb support and they handle it, otherwise you can lose money as most reservations are not refundable.
One tried to make us cancel the reservation by saying we have to go to the police every day. This is simply not true, registration is mandatory, but has to be done once per stay.