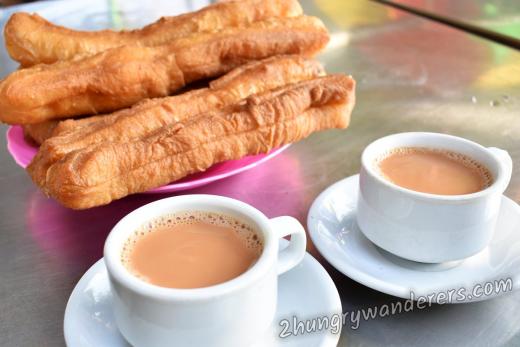 Most hotels in Myanmar include breakfast in the room rate where the food can vary greatly in quality and quantity. Here I will tell you about our favorite alternative (or addition) to hotel breakfasts, local and tasty.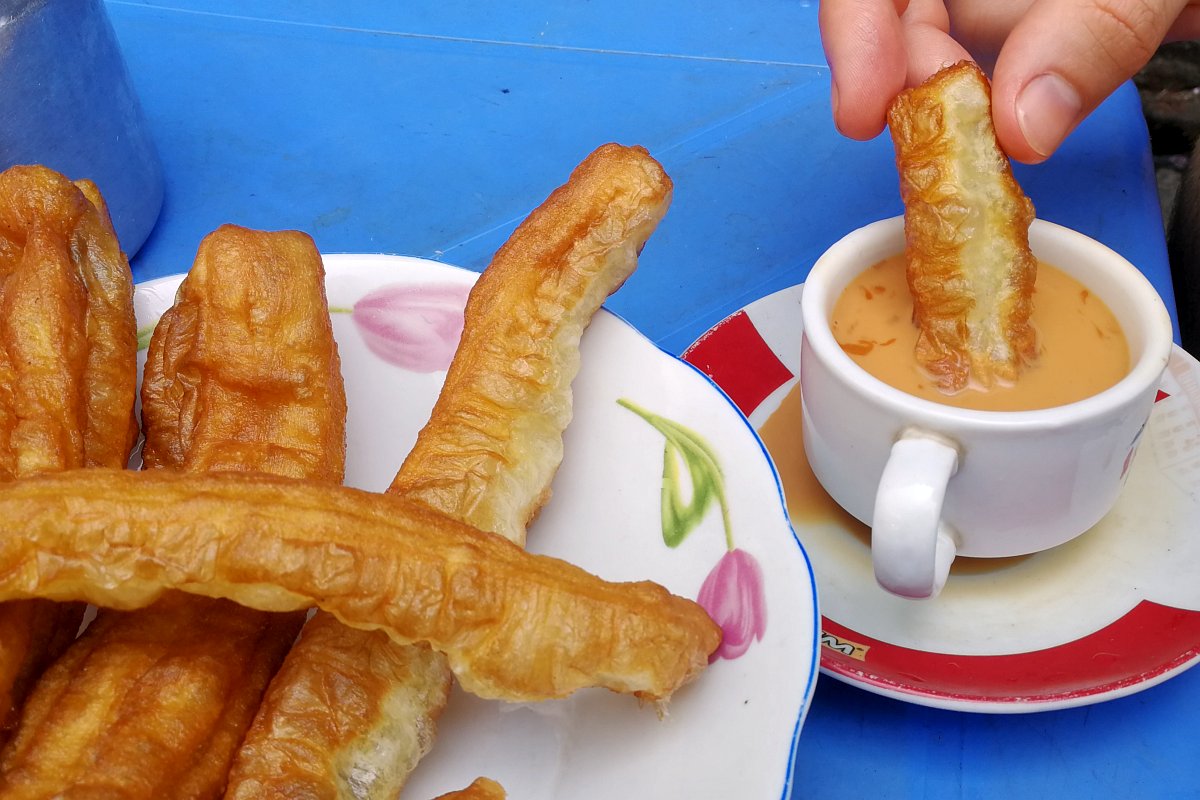 Early in the morning, usually before 9 am strips of dough get deep fried into "Burmese donuts" - both crispy and fluffy pieces of bread called "eecha" or "kya kway". Due to the simple ingredients of the dough and lack of flavoring the resulting breads are not delicious eaten by themselves.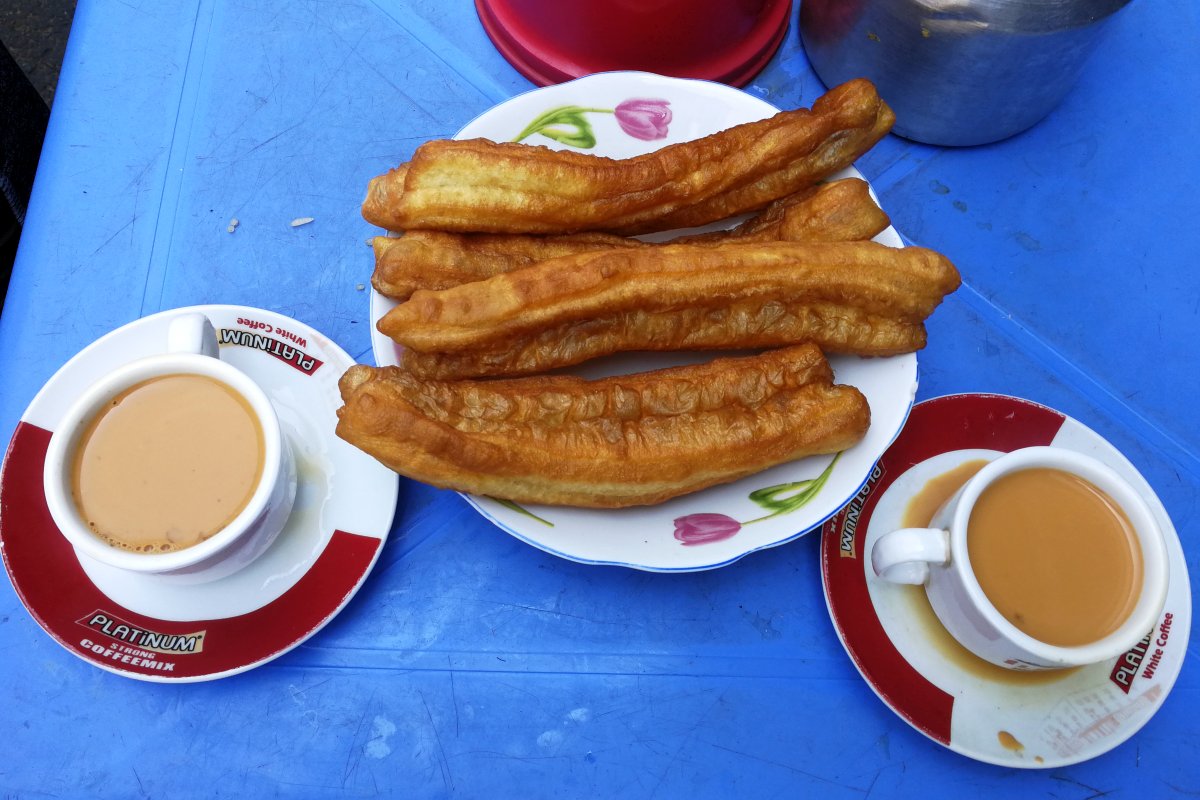 The magic happens when you get tea. Now, a side note regarding the two types of tea in Myanmar - one is usually kept in big thermoses on each table in a tea house and is free for all guests, similar to table water in western restaurants, it is a mix of herbs and tea leaves boiled in hot water, people drink it instead of water. The second type is the tea one has to order - sweet drink with rich flavor and texture, similar to Thai tea.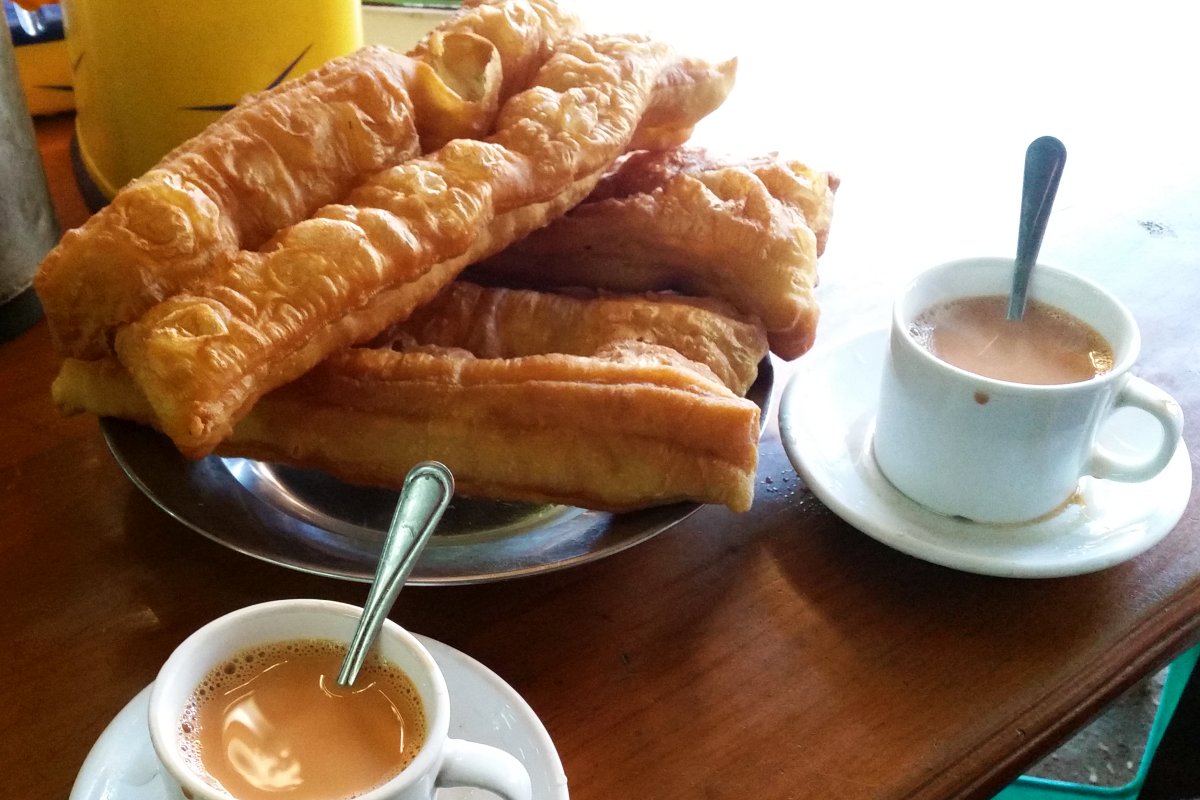 When the cup arrives be careful, it is hot and also - use the spoon to stir it, condensed milk is added at the last moment before serving and takes a bit of time to dissolve. It is a nice drink to have on it's own, though I think it is sweeter than hot cocoa and some people may consider it too sweet.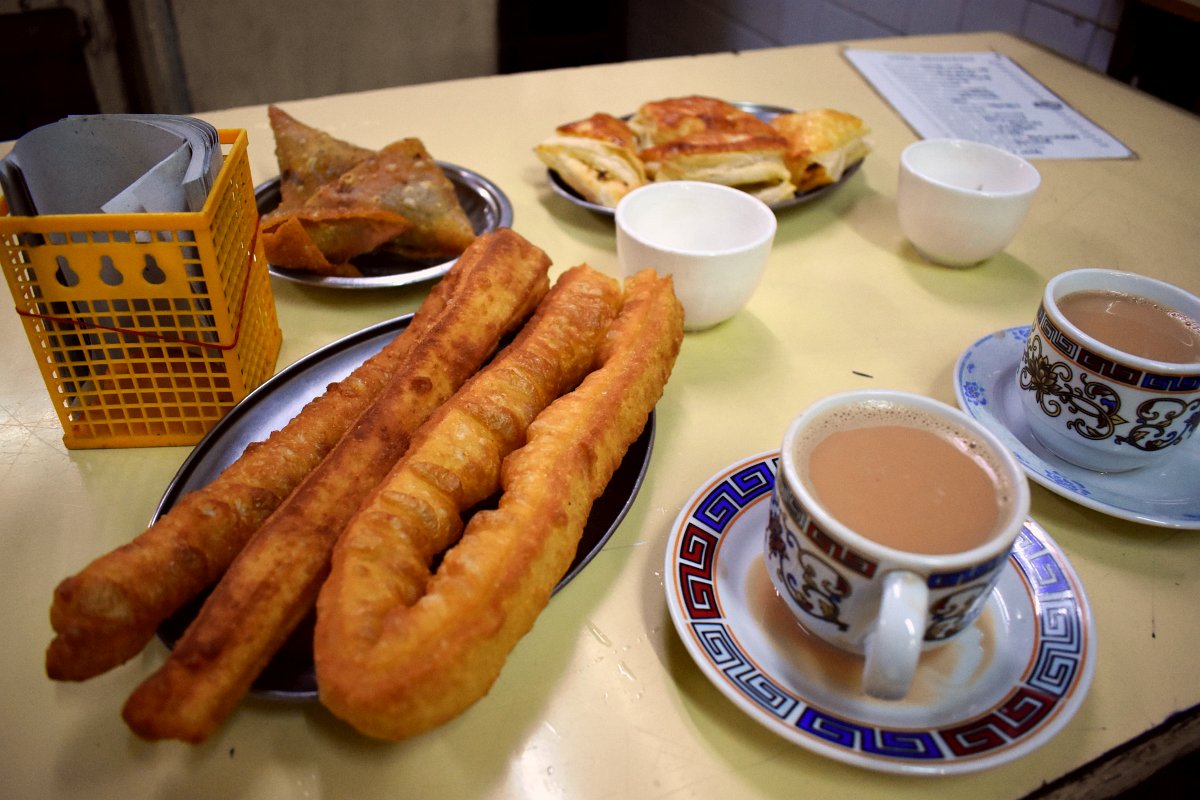 Now, with a plate of eecha and a cup of sweet tea you are ready to enjoy this breakfast for champions. Take a piece of fried bread and dip it in the tea, can leave it to soak for a couple of seconds too. Eat it - the hot and delicious liquid turns the dry and porous eecha into a juicy, slightly sweet piece of heaven.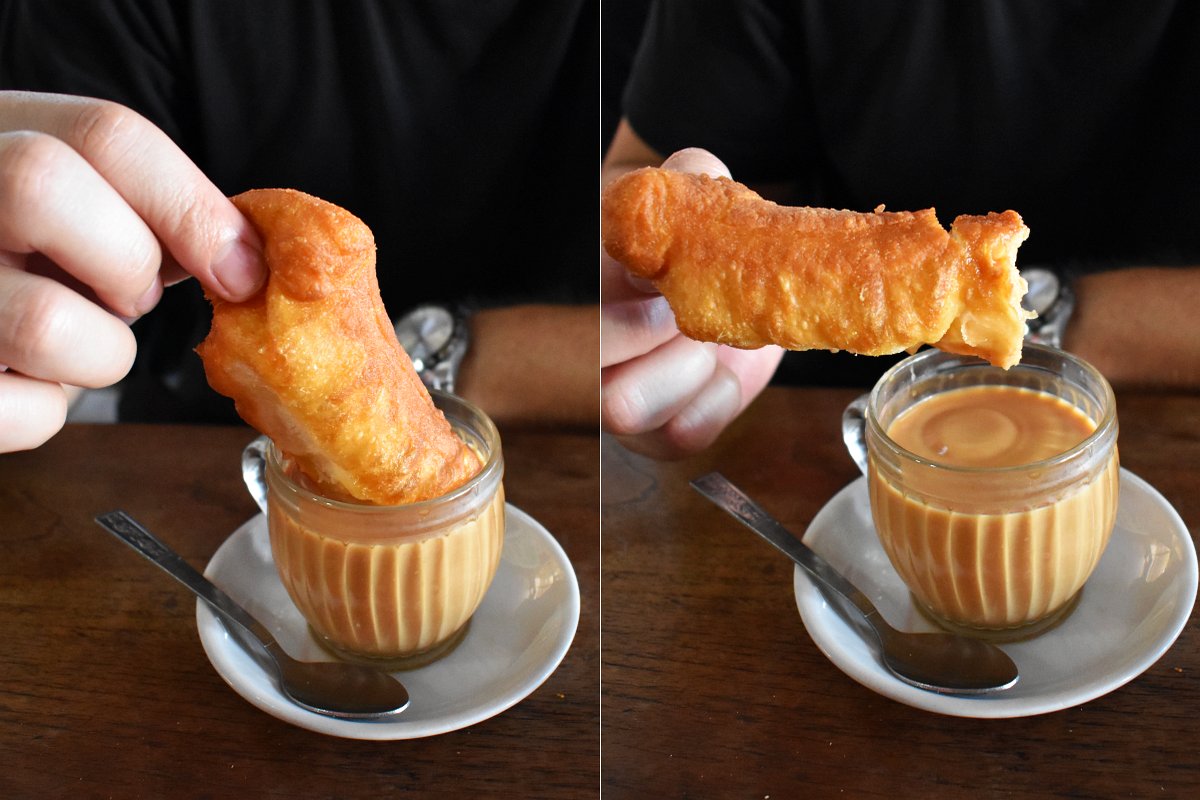 The best way to enjoy this breakfast meal is at a tea house - there are many, all over Myanmar and the larger ones most likely have eecha on the menu. Below I have listed our favorite tea houses in some cities, but feel free to share yours in the comments section. Another approach is to buy eecha from a market stall and find another stall that sells tea - a bit more challenging, but a fun way to explore morning markets. Either way, this breakfast is super cheap too - price for a cup of tea is similar to a piece of eecha, about 200-300 kyat, which means $1-2 per person for a solid breakfast. Usually we have one cup of tea and 2-3 breads each.
Another advantage of tea houses is that they have other delicacies to offer - samosas, pakoras, dumplings, curries, soups and so on - many don't have a menu, but feel free to look around or ask. Often plates you haven't ordered are brought to your table, don't worry - you pay only for what you eat and it is a convenient replacement for a menu.
Here are our favorite tea shops:
Yangon: Yatha Tea Shop (Google Maps) - Just a stone throw away from Sule Pagoda, with very friendly staff, they also offer other food like samosas, pakoras, curries, their pastries deserve a special recommendation - don't leave the city without trying the mutton puffs, then for a dessert grab a coconut one.
Mandalay: 2 Lions Gate Tea House (Google Maps) - The great and rare thing about this place is that it is so huge and popular, they continue to make fresh eecha during the day, we've had our "breakfast" in the afternoon there, and it was just out of the oil, ultra hot batch. Great selection of other menu items, many lunch and dinner options too. The flat bread, baked while stuck on the inside wall of a clay oven is covered in bubbles and goes well with all the curries, also it is fun to watch how they make it.
Gallery