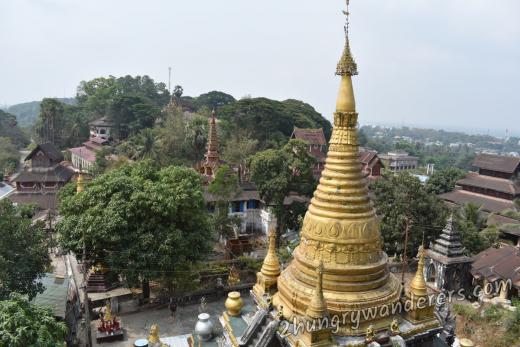 Mawlamyine is a curious city - once the first capital of British Burma and big commercial center, now it is the fourth largest in city Myanmar, but it has a more relaxed, almost lazy feel. Pagoda laden hills and old colonial buildings make for interesting walks with beautiful views.
How to properly pronounce the name of the city was the first issue we faced when trying to get a boat to Mawlamyine from Hpa An. It turned out it is easier than it looks. Mawlamyine is the new old name of the place - it was the original name before the British and was restored in 1948. The British called the city Moulmein and even though it is no longer the official name a lot of people still use it so it was easy to go with it. Once we started using it we realized that the new name is almost the same, there is just one "a" sound as in "apple" in the middle of the word Moul-A-Mein.
We spent 5 days in Mawlamyine, it is not such big attraction like Inle lake or Bagan, but is a nice city with a lot of things to see.
The old Moulmein pagoda - Kyeik Than Lan Pagoda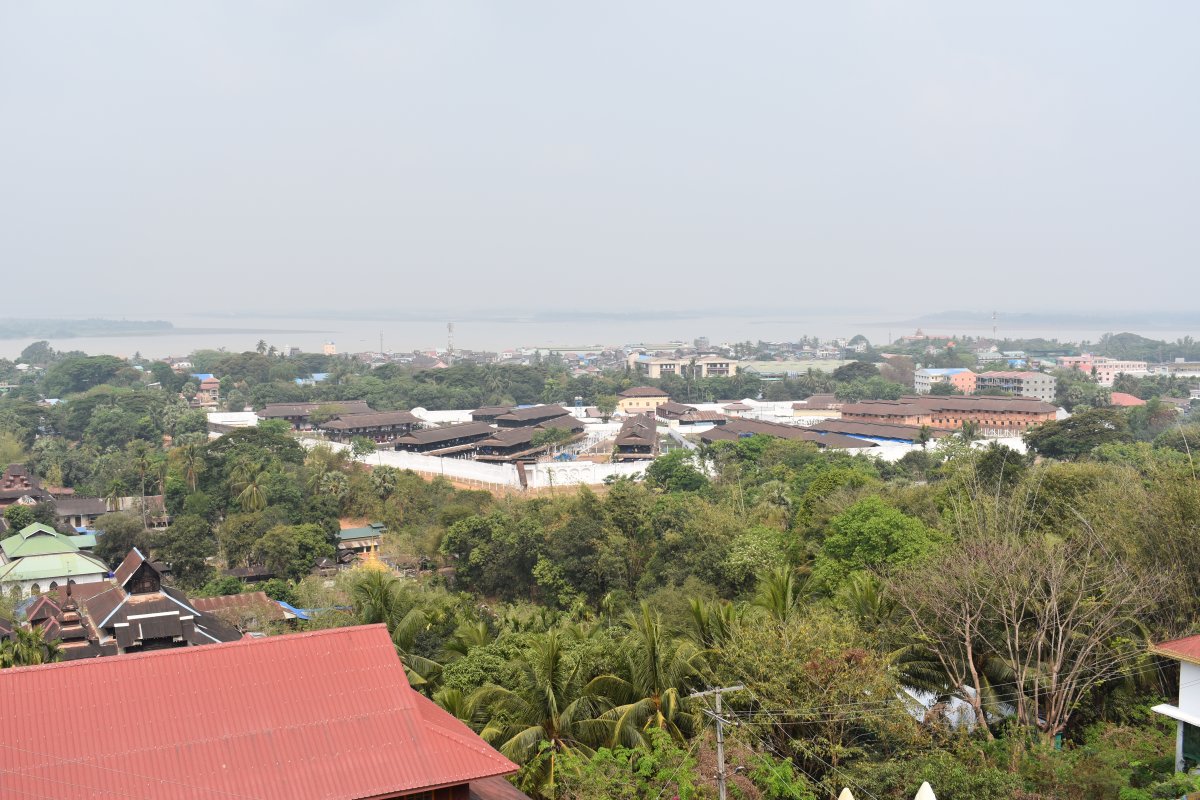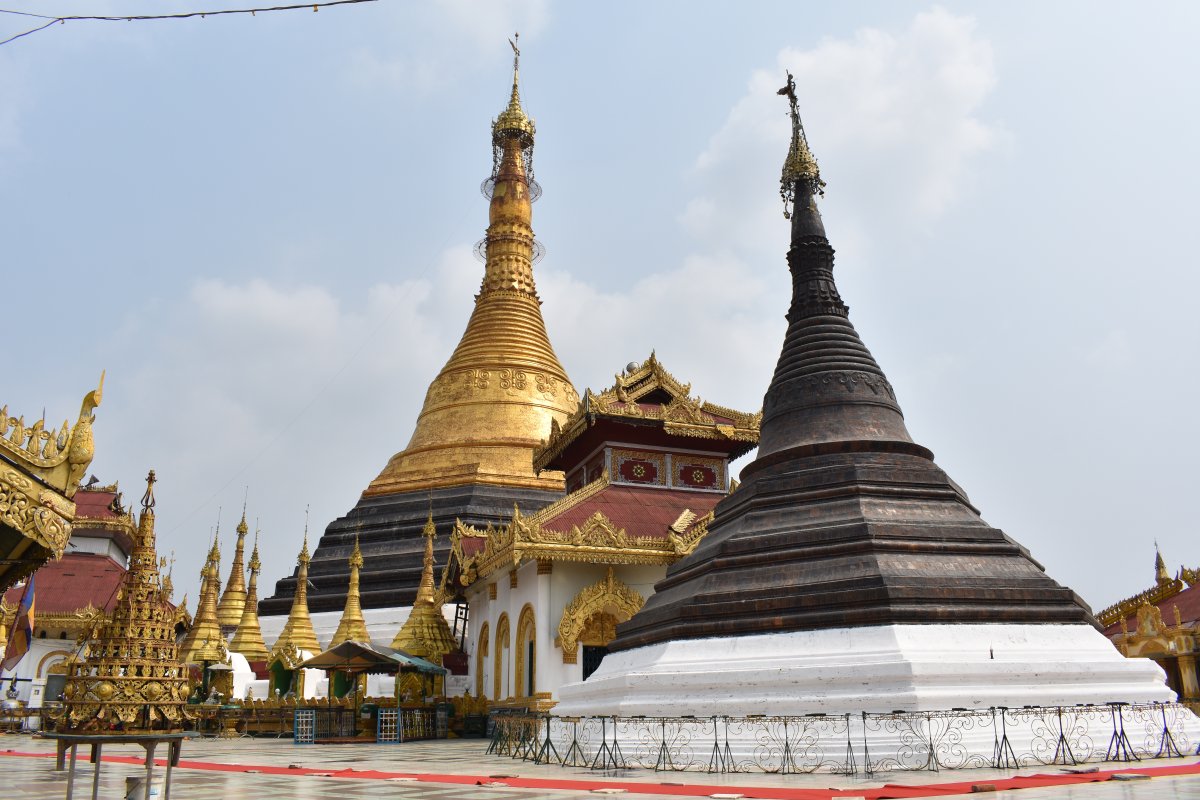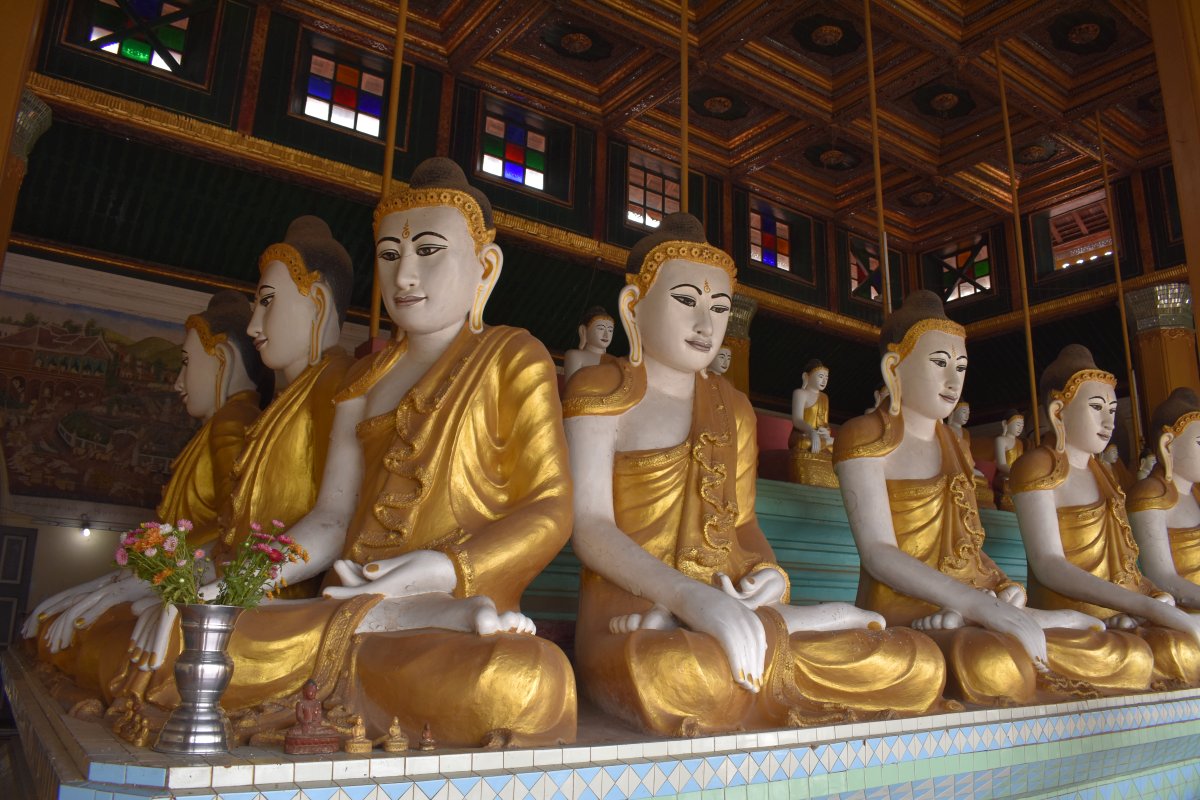 Mentioned by Rudyard Kipling in his poem "Mandalay", the old Moulmein pagoda is still on the same hill it was over 100 years ago, overlooking the sea, not caring that empires come and go. Maybe even one of the girls around is a grand-grand daughter of the girl Kipling fell for, either way, the poem is a beautiful piece of poetry worth reading.
The old temple has one central golden stupa and several smaller building around it and is a beautiful sight. The view from the top is good - the whole city can be seen, the river and even the sea. It is a good spot for sunset and sunrise watching.
Kyeik Than Lan Pagoda is within walking distance of the town center - 15-20 minutes walk. Probably best to see it before lunchtime and in the afternoon as it can get hot during the day and walk up the hill can get sweaty during that time.
Mahamyatmuni Pagoda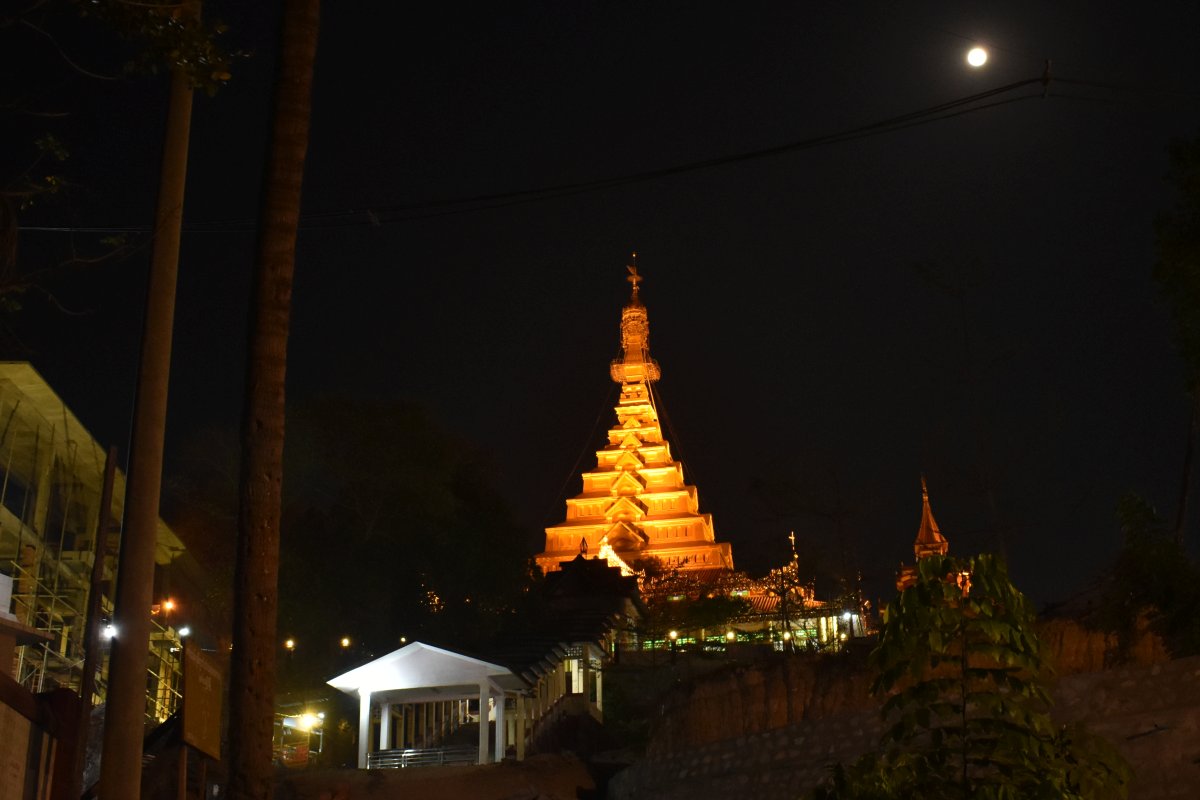 Build in the style of the Mandalay's Mahamuni Pagoda and housing a Buddha image replica of the famous one in Mandalay. This pagoda is a bit smaller than the Kyeik Than Lan, located on the same ridge north of it. Even though the view from the top is not as impressive it is still worth a visit - it is a more relaxed and less touristy temple.
Other pagodas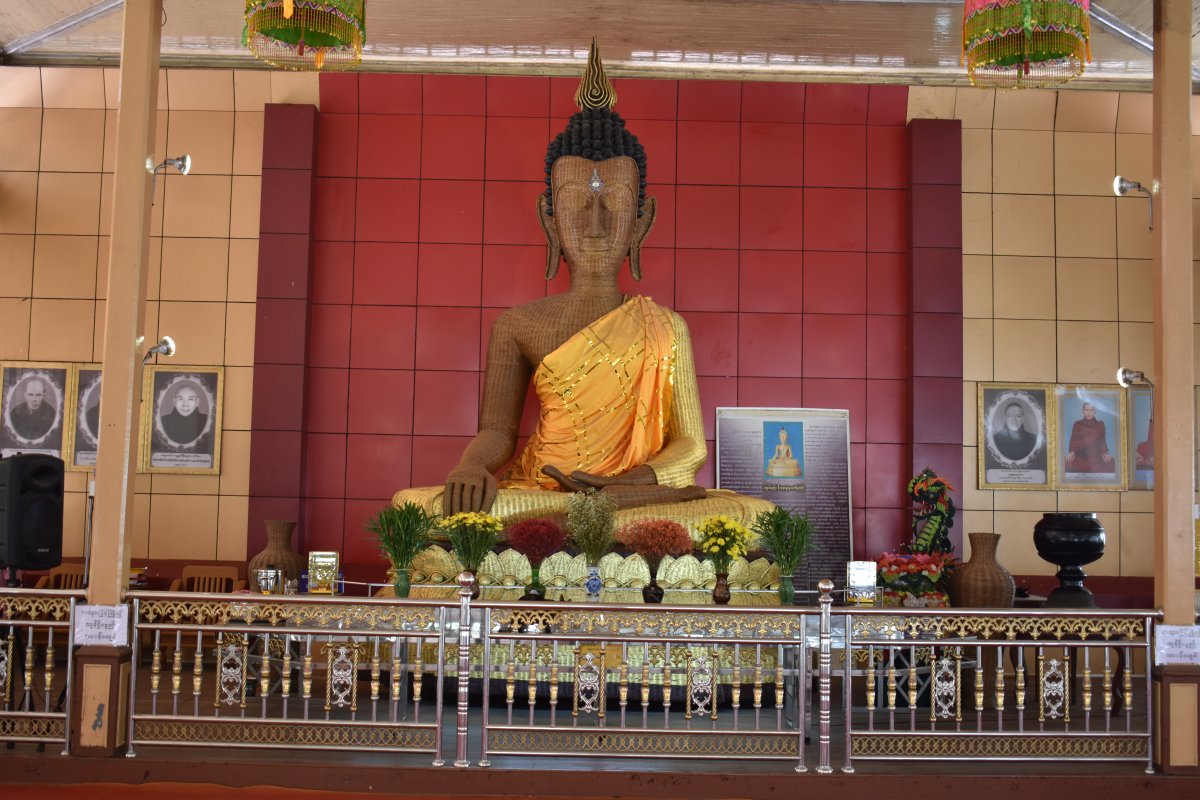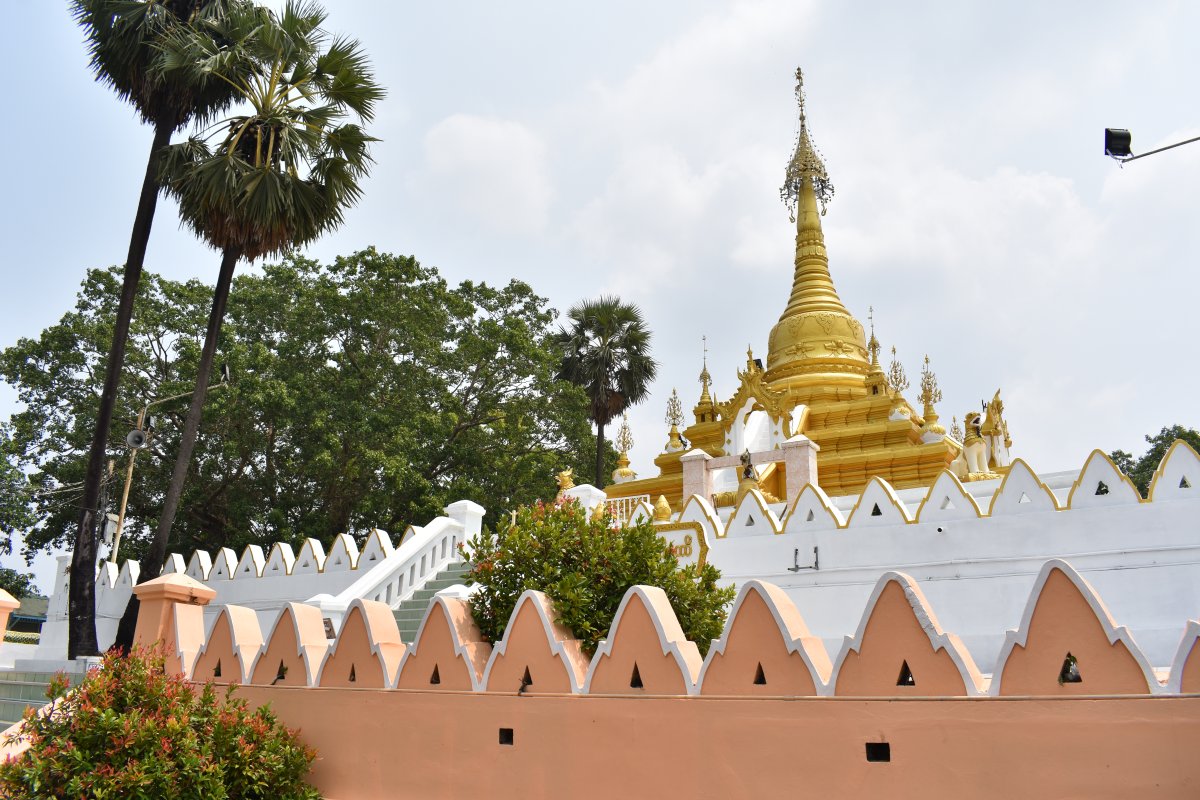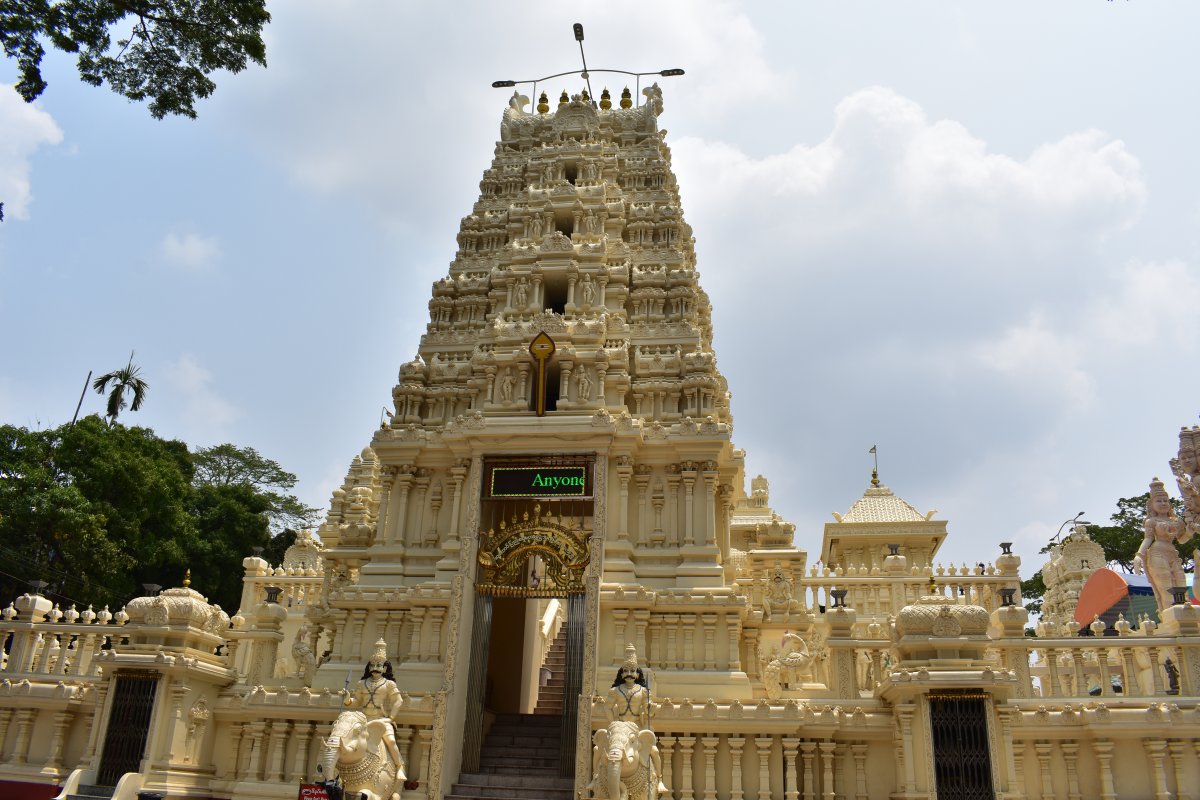 Along the ridge that starts with Mahamyatmuni Pagoda then going south Kyeik Than Lan Pagoda, several other smaller pagodas follow. They are not as touristy as the major city temples and are very peaceful and quiet.
Ogre Island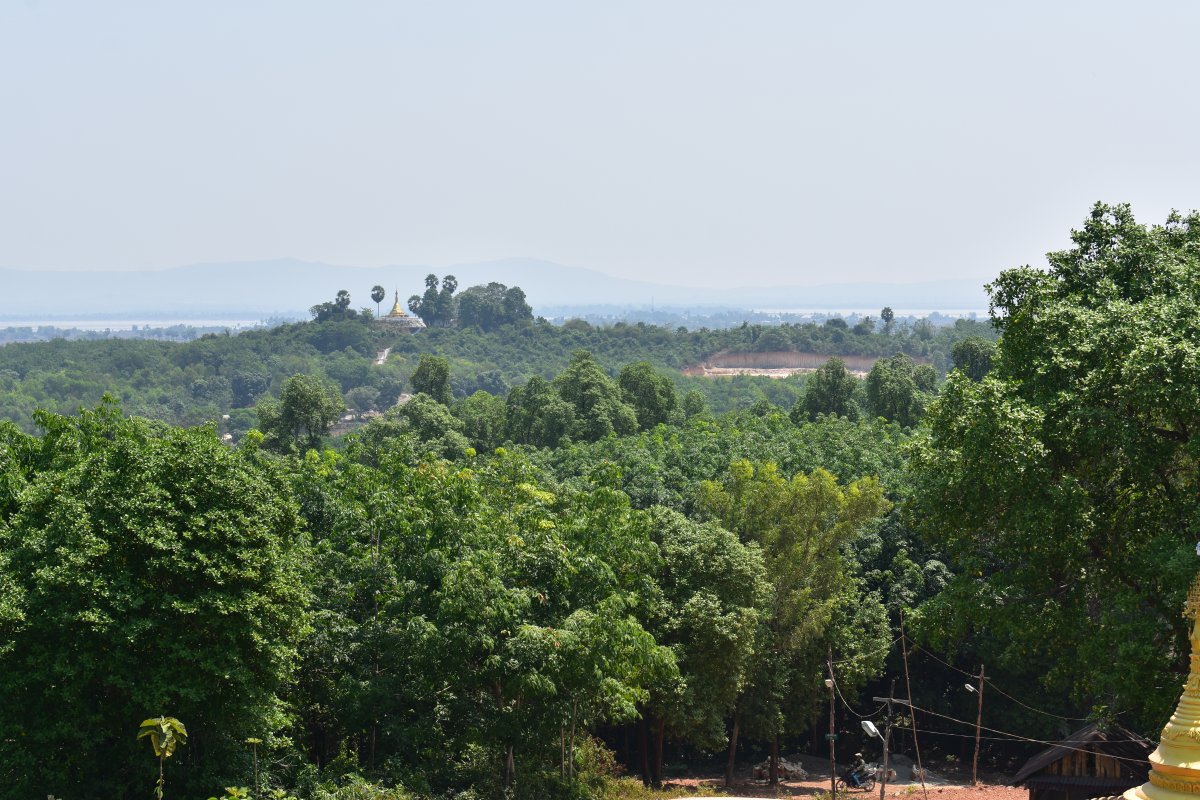 A main attraction in Mawlamyine is the island opposite the city - roughly the size of Singapore this tropical island makes for a great day trip with picturesque paddy fields, green palm trees and different craft shops. Most hotels and guesthouses will offer a day tour of some kind to Ogre Island, we did it with Breeze Guesthouse and thoroughly enjoyed it - you can read the full story in our post Ogre Island Tour - a day trip from Mawlamyine. 
Big Buddha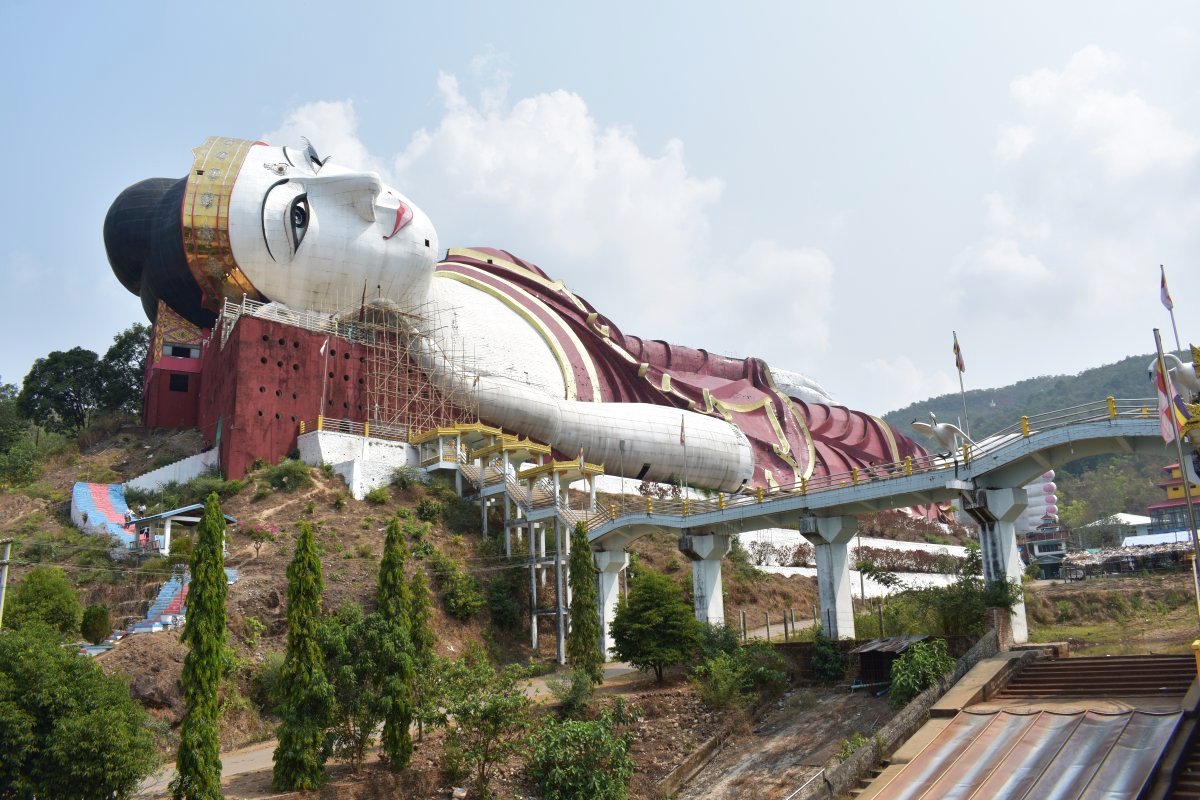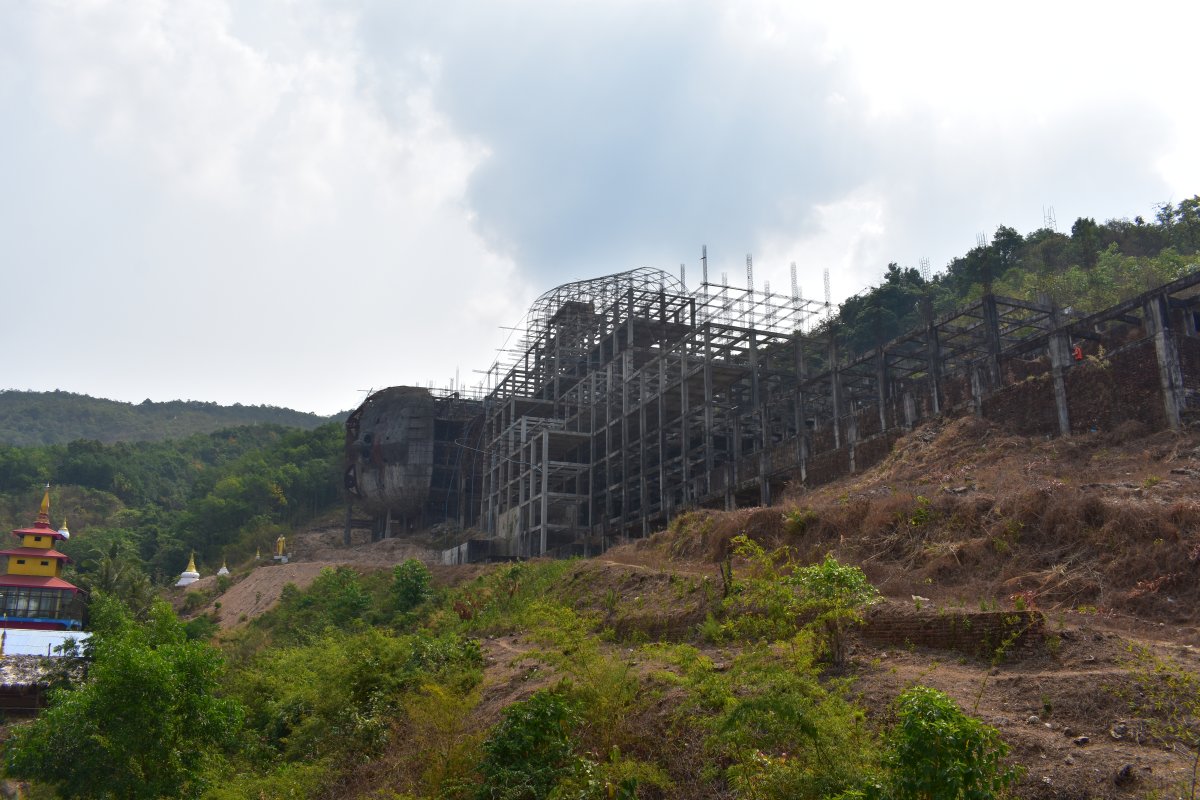 If you think you have seen big Buddha images, wait till you see that one. Laying across a couple of hills it was one of the biggest ones we have seen. There is a temple in his head and the whole thing is a very impressive sight. It is still unfinished though, and walking inside one can see that - bare concrete columns and halls. There is another Buddha on the hill opposite, that is even more unfinished, but seems like it is going to be the same size when completed.
To get to the big Buddha statue you will need a motorbike or a taxi - it is 20 minutes south of Mawlmyine.
Market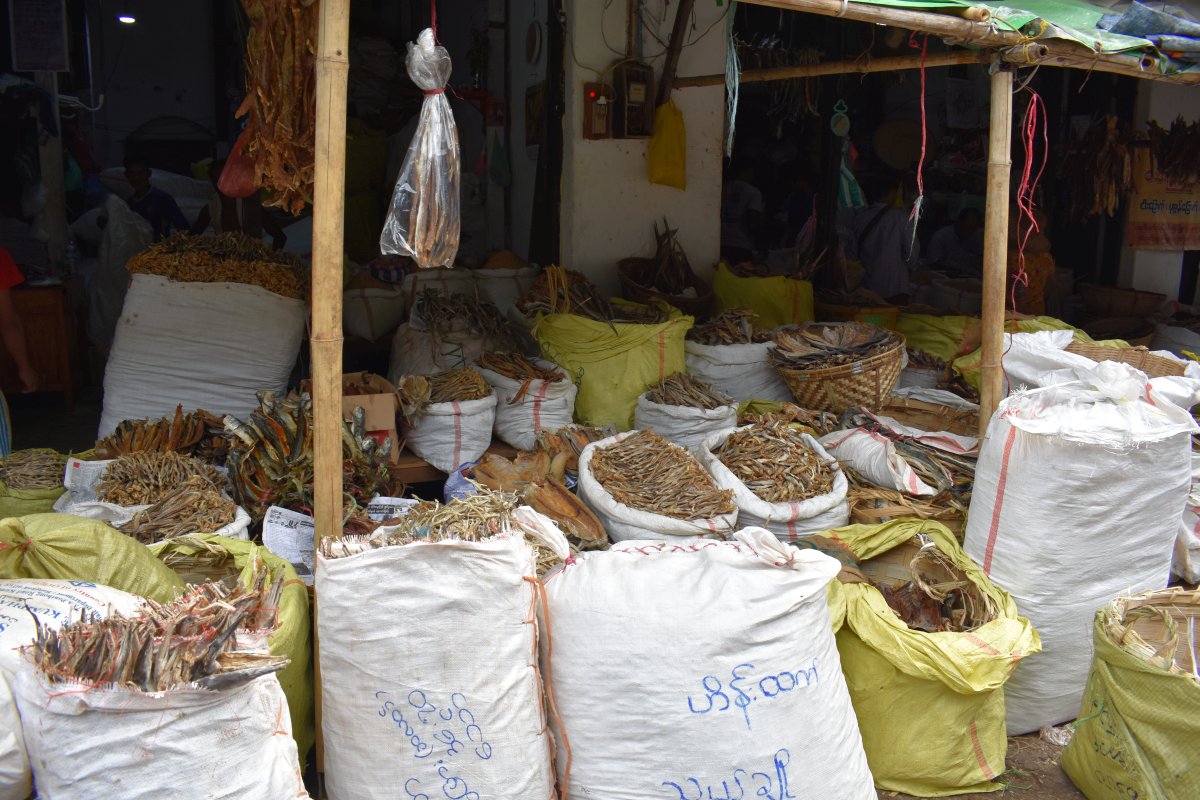 On the north end of Strand Rd there is a colorful market. Most active during the morning hours with some stalls are open throughout the whole day it is an interesting place to visit. There is a big section with dried fish, a lot of fresh fruits and vegetables, meats, clothes and home supplies.
Colonial buildings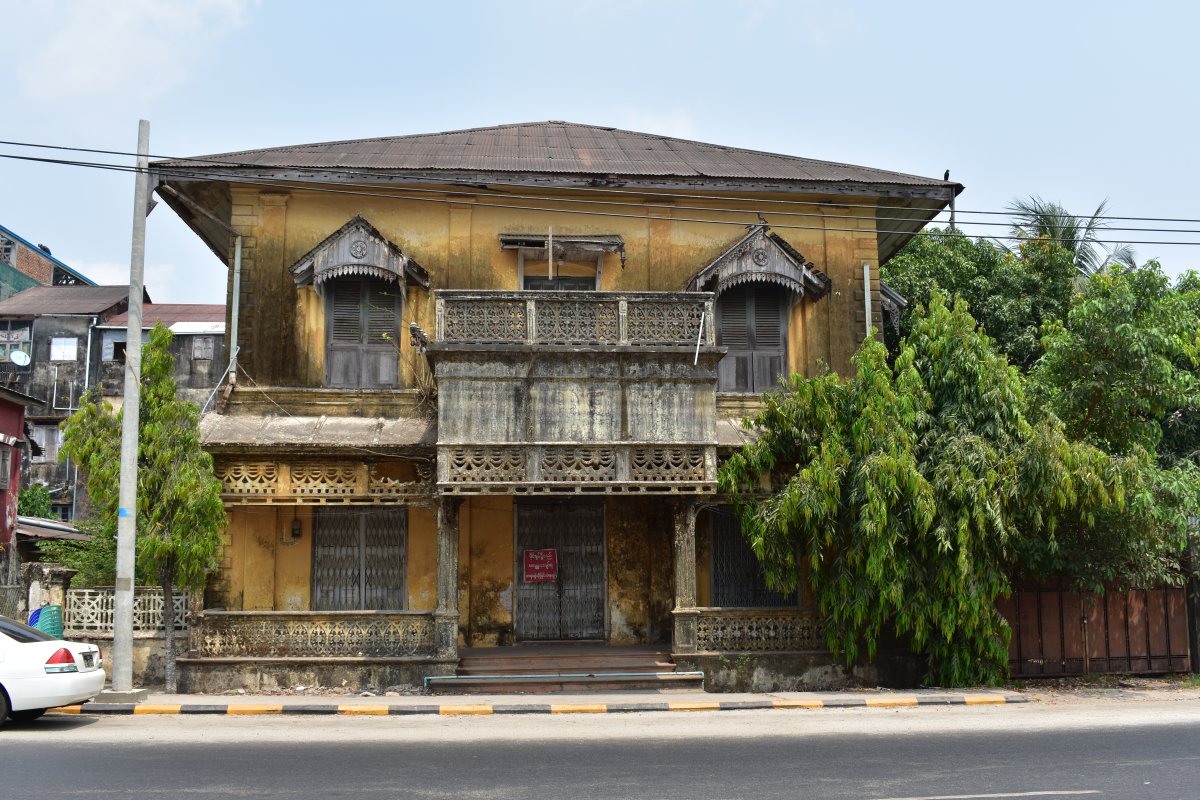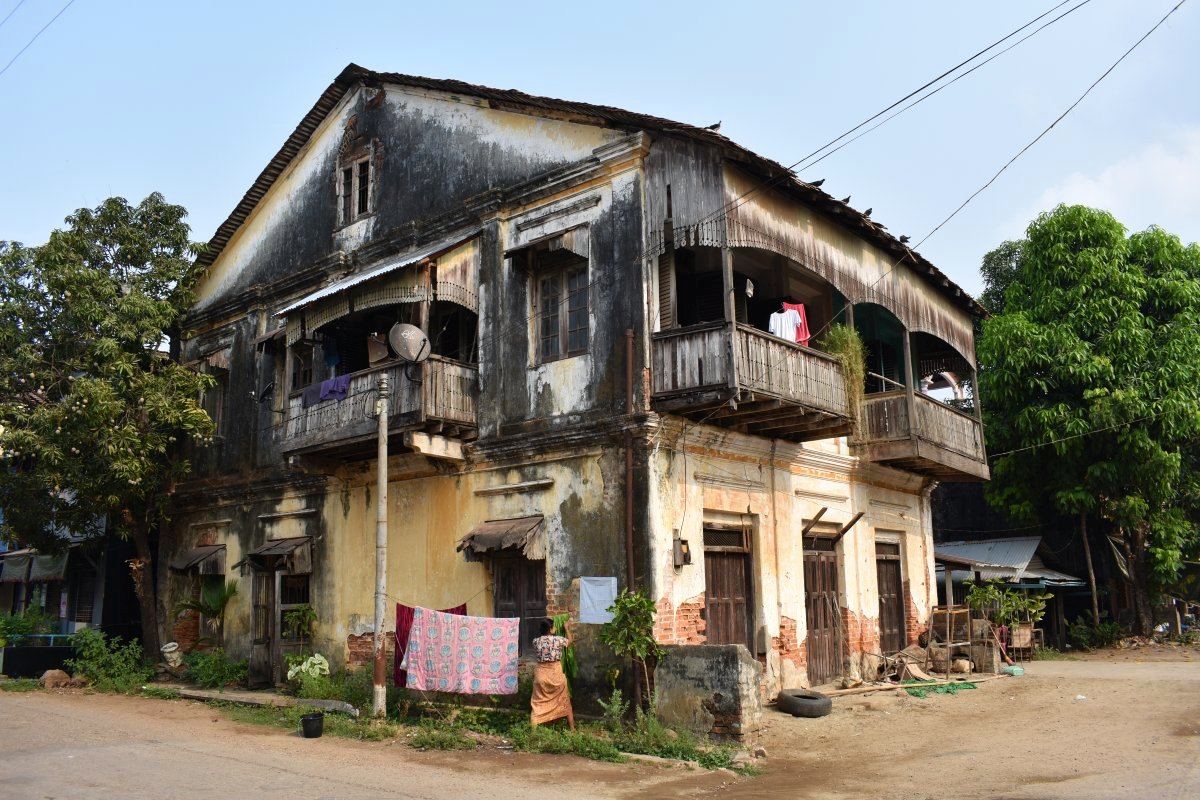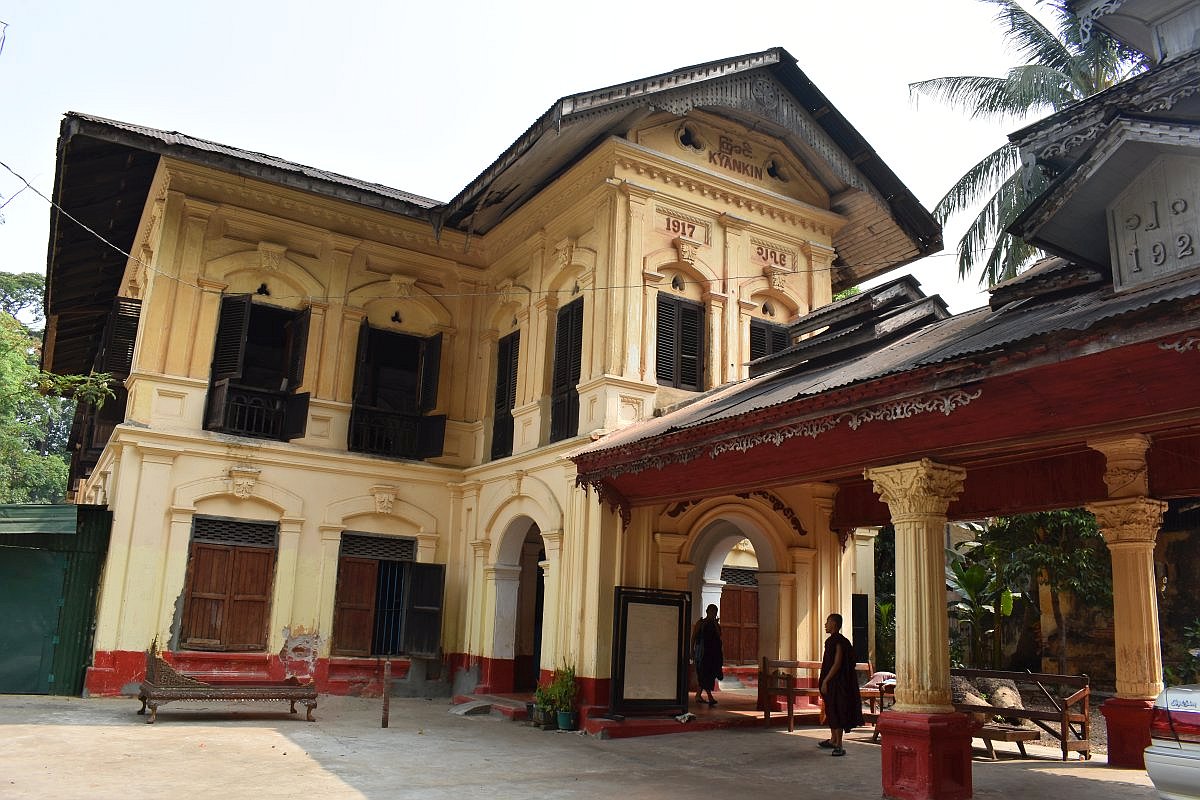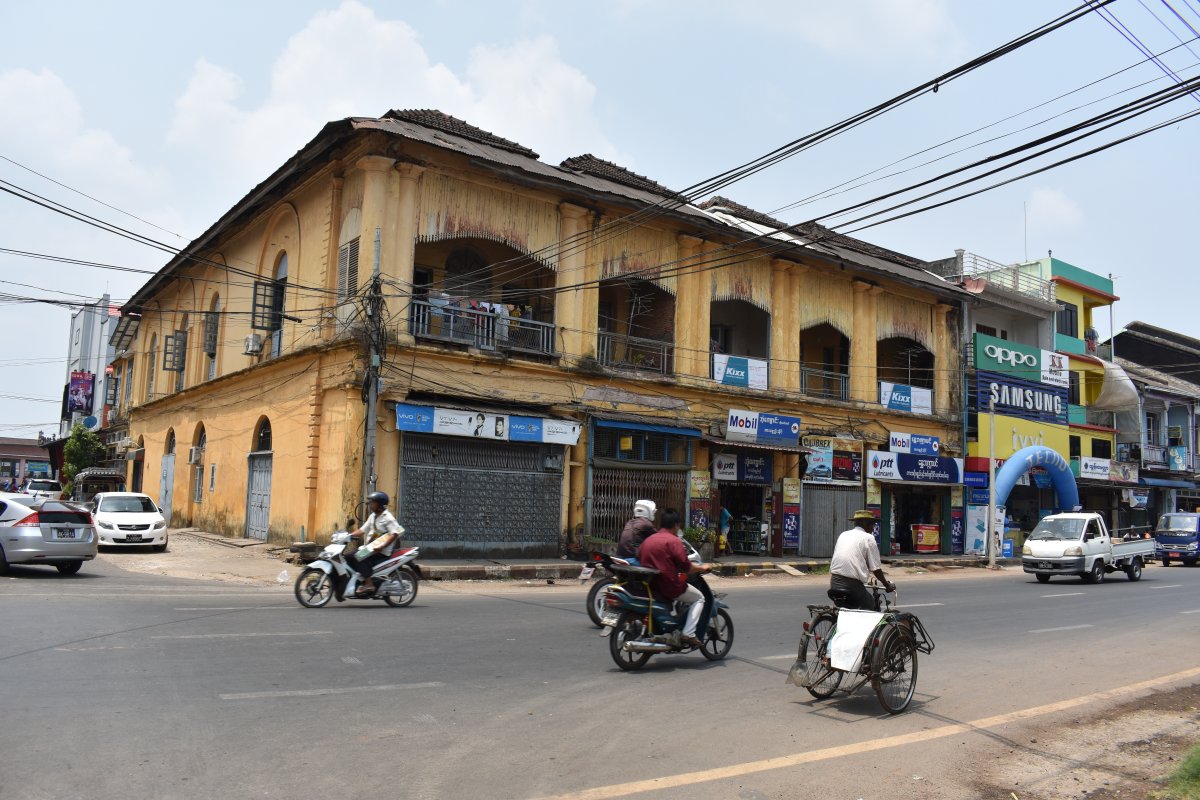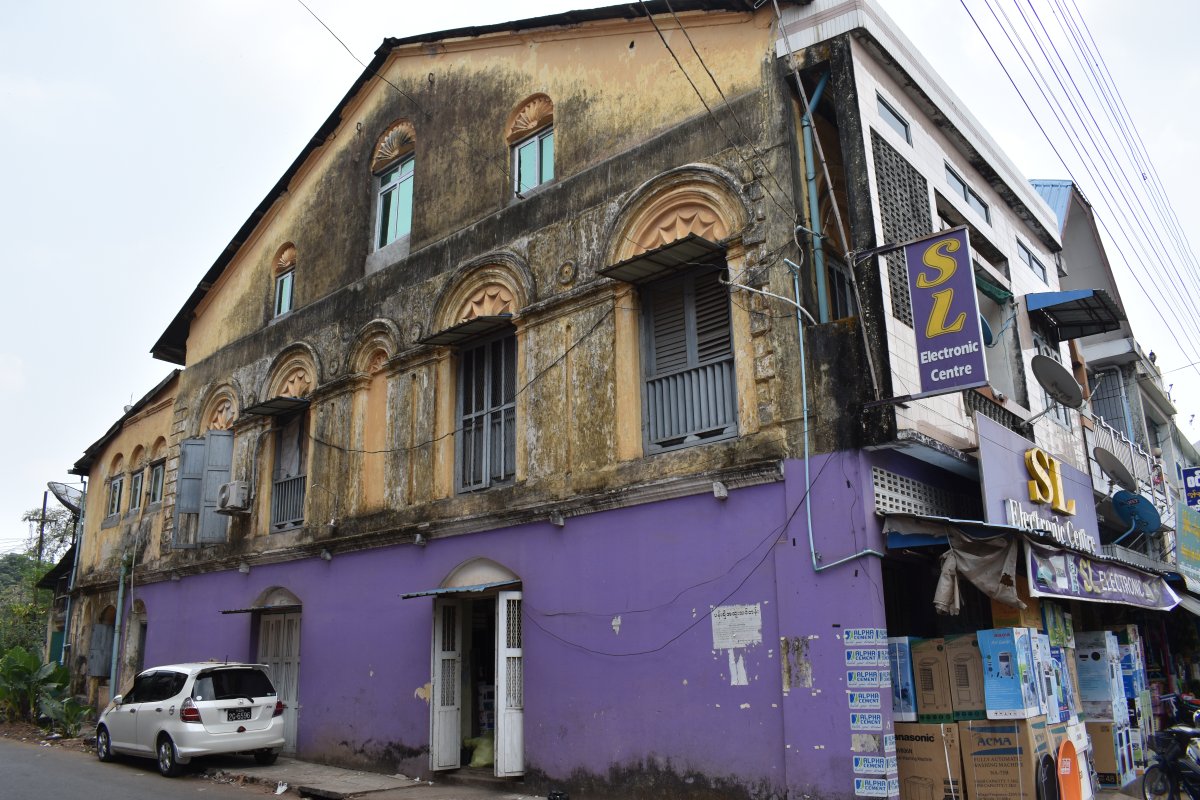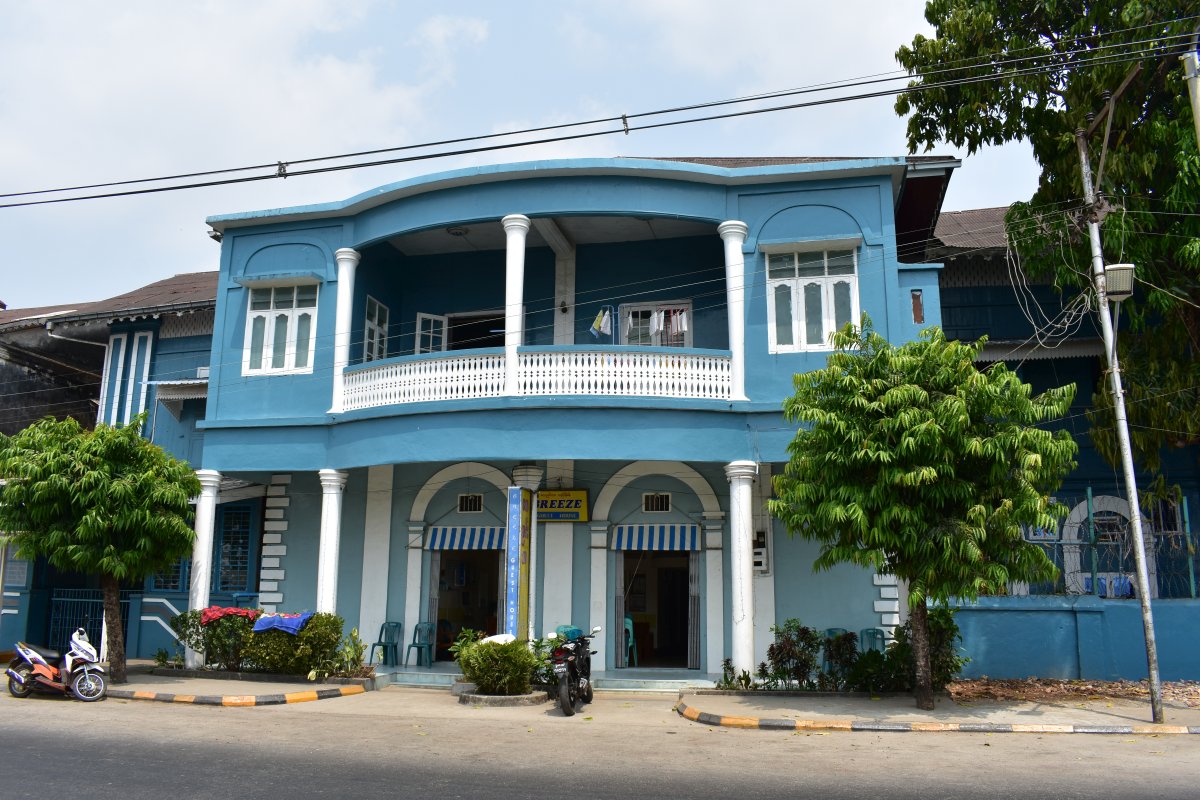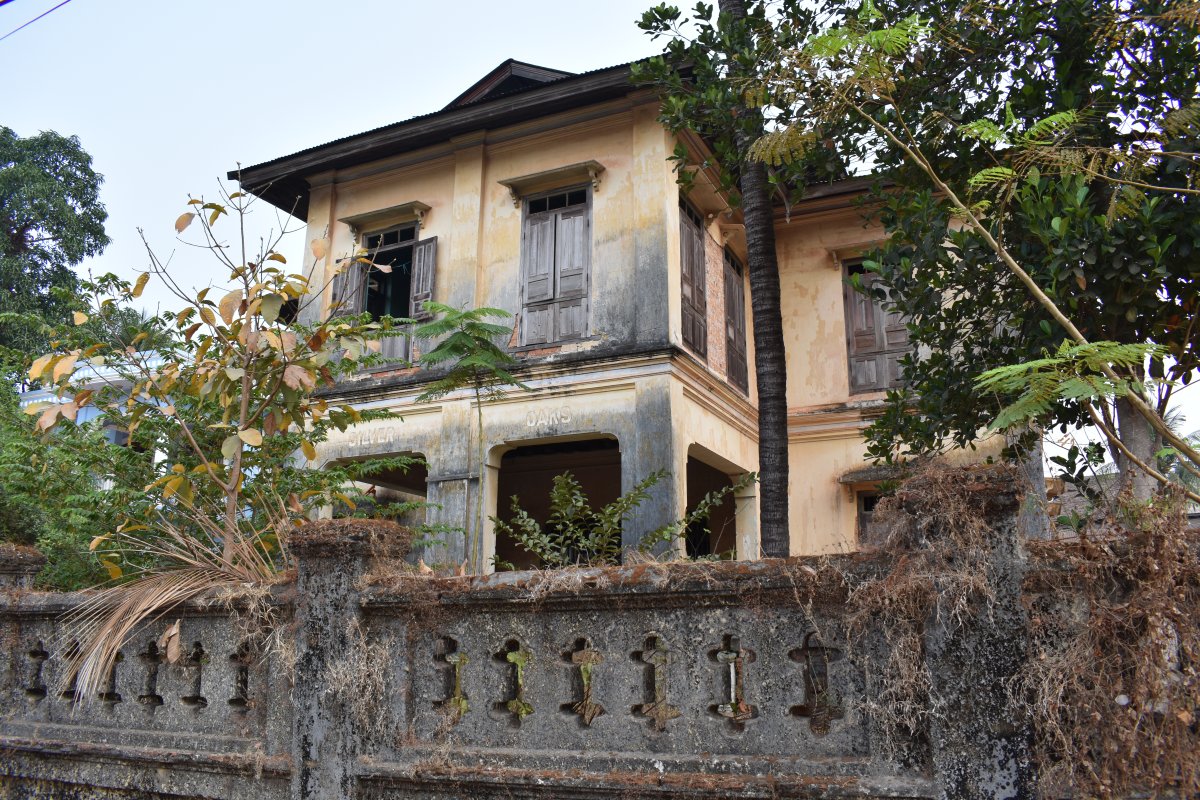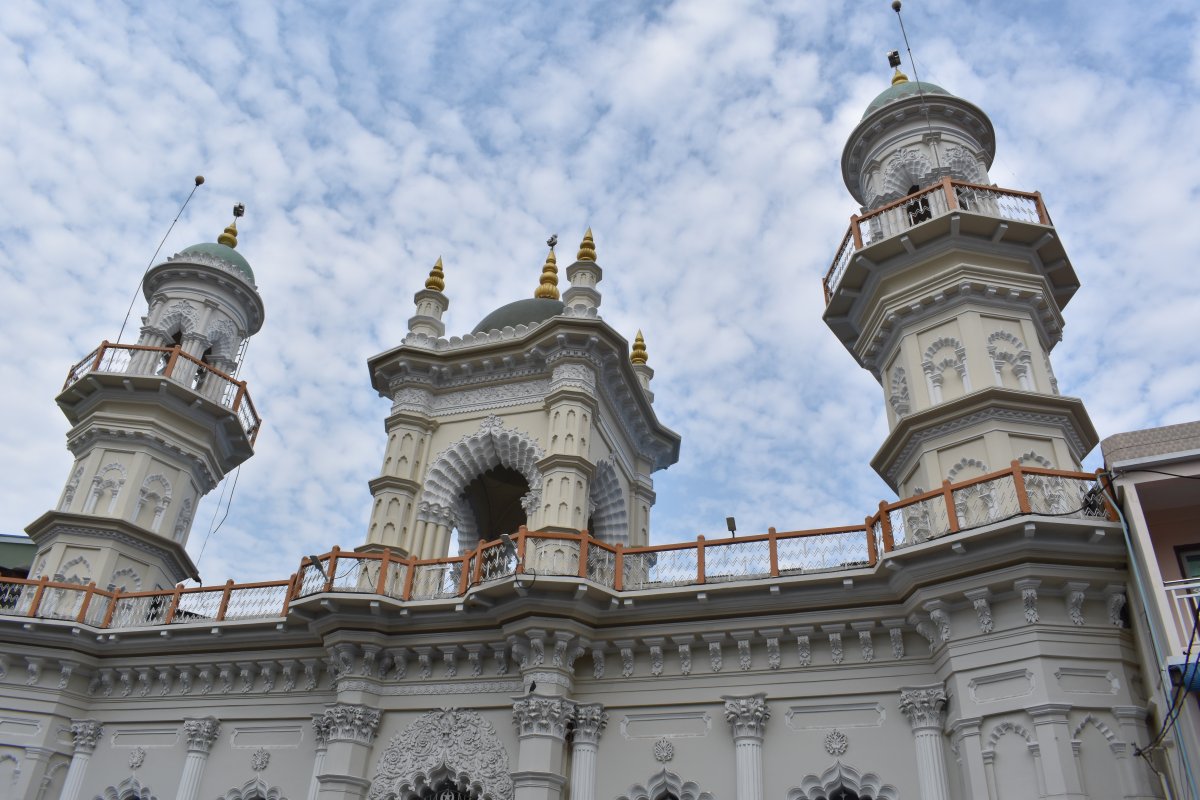 There are a lot of old colonial buildings still standing in Mawlamyine, unfortunately most are not in great shape. Best is to start with a walk along Strand Rd in the vicinity of Breeze Guesthouse where the rich British built their houses - Breeze itself is one of the few maintained old places, painted in light blue color. You will also see the old theater with a very ornate entrance and several other old mansions.
To really get a feel of old Moulmein you may consider staying a few days at Breeze Guesthouse - they have one room that is the original main bedroom of the house. The furniture in it is original from the period - two king beds with nets, chairs and a table, dresser and shelfes.
Along the parallel to Strand Rd Main Rd there are more buildings still standing - bigger (some 3-4 floors) commercial ones and there is also Surtee Sunni Jamae Masjid mosque built in 1846.
We walked around the side streets to find even more old colonial buildings some overgrown behind fences, others still full of life.
Mon cultural museum
It is not a very big museum, but gives a glimpse into the Mon culture. English descriptions make for an interesting read and one can see different musical instruments, silverware, sculptures and even some furniture used by the royal Mon family.
Shampoo Island
No shampoo on this island, the name comes because it was the place where water was taken from for the royal hair washing ceremony during the Ava period. Now it is a nice place to visit for some peace and quiet, with a small monastery and a meditation center. The island is just off of the northern end of the city and can be reached by boat.
St Patrick's cathedral and graveyard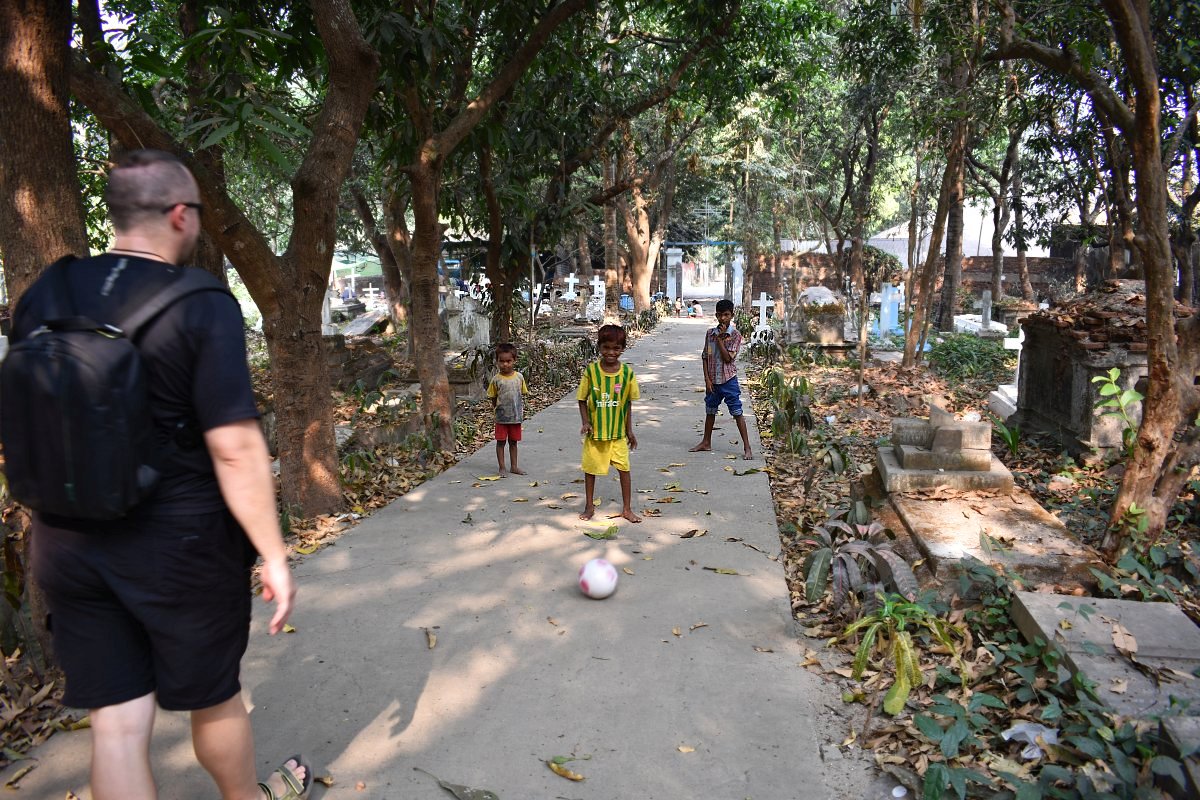 East of Breeze Guesthouse, on the other side of Upper Main Rd is St Patrick's cathedral built in 1829. When we visited in April 2018 it was being renovated.
Following the signs behind the church you can find the old graveyard - with many British names on the stones and dating back to the 19th century. Not having been used as an active graveyard for several decades now, a small neighborhood seems to be growing inside it - with small shacks and people cooking on open fire stoves, kids playing between the crumbling crosses and couples having romantic picnics it is fascinating to see how the living are taking over the dead.
Ye Baw Kone 1,2,3,4 Streets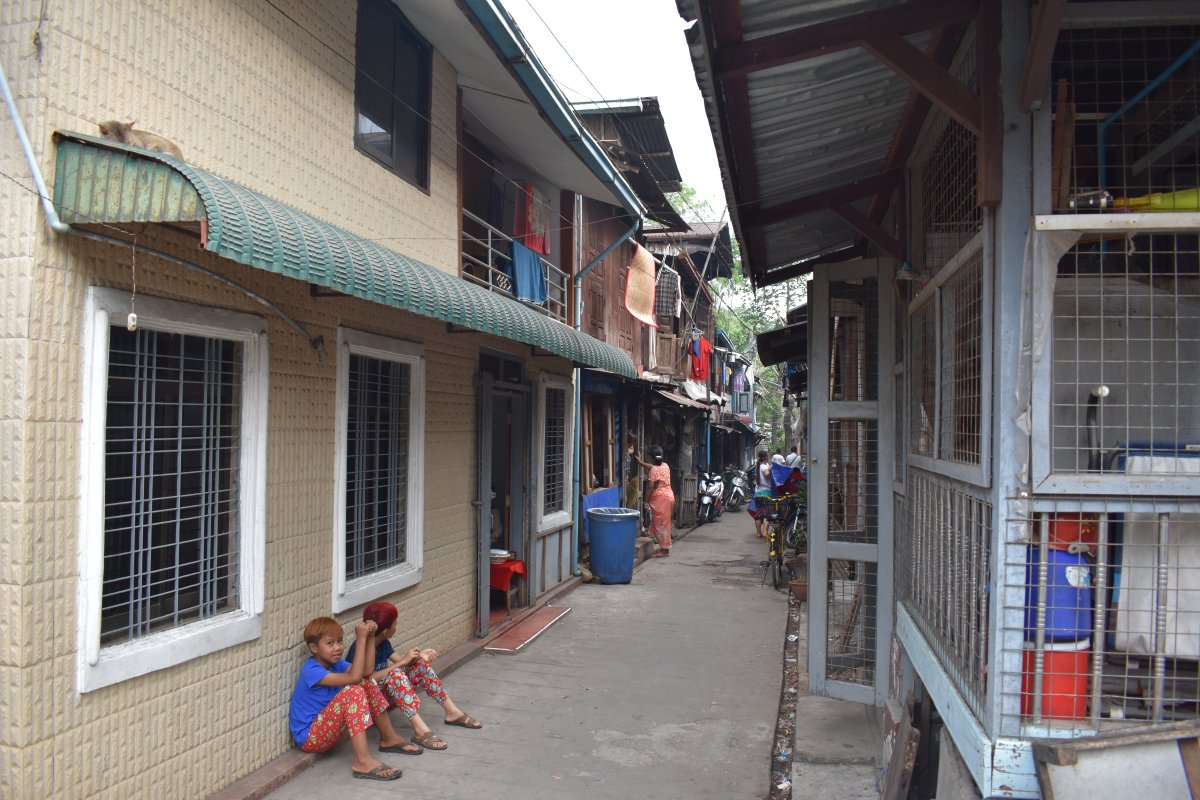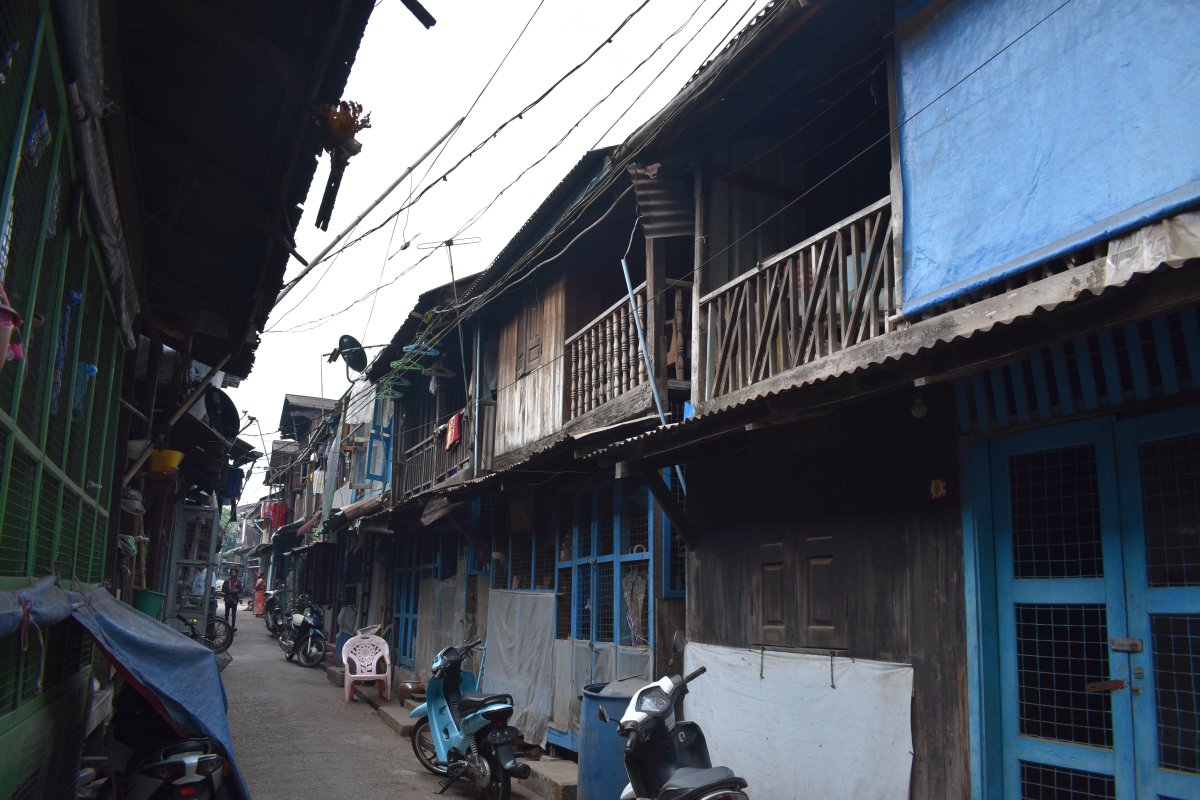 Those four streets are side streets of Ye Baw Gone Street and are filled with closely built houses. They look like a small village within the city and have their own unique atmosphere, very interesting walk and a glimpse into local people daily life.