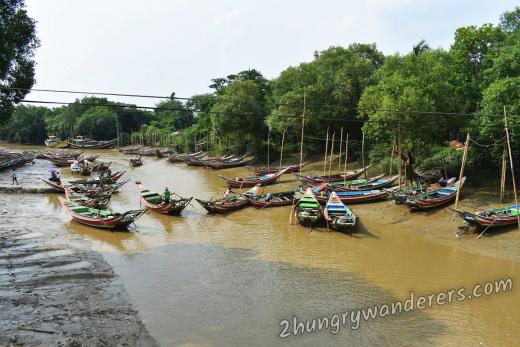 Dala is a township of several small villages across the Irrawaddy river from Yangon. Getting there is quite easy for the casual traveler - there is a ferry which runs from Pansodan Ferry Terminal to Dala. It is a short boat ride, pleasant in itself, cheap and easy to arrange. The villages do not hold any major attractions, but offer a cultural experience and a glimpse into rural life in Myanmar.
Our video will give you an idea about what can be seen in Dala, but keep on reading for more detailed information.
Once at Pansodan - the main ferry terminal in Yangon, close to The Strand Hotel, look for the sign "Foreigners" on the left side of the building. Even if you get the wrong door somebody will point you in the right direction. Cost of the ferry is 4000 Kyat per person for a return ticket and you have to sign a visitor log. Most likely at the counter you will meet some "helpful" locals offering to be your guide for the day to Dala or Twante - if you decide to take them up on their offer, make sure you agree on a price and confirm what is included. Check the section Dala scams at the end of this post for ideas on what to look out for.
The ferry runs every 20 minutes (approximately) and the journey takes around 10 minutes. For better views go to the top deck - it is interesting experience to watch the local people embarking, disembarking and going about their daily lives, some wearing formal clothes, some in traditional wear, some carrying livestock or produce to sell, some pushing bikes and trishaws.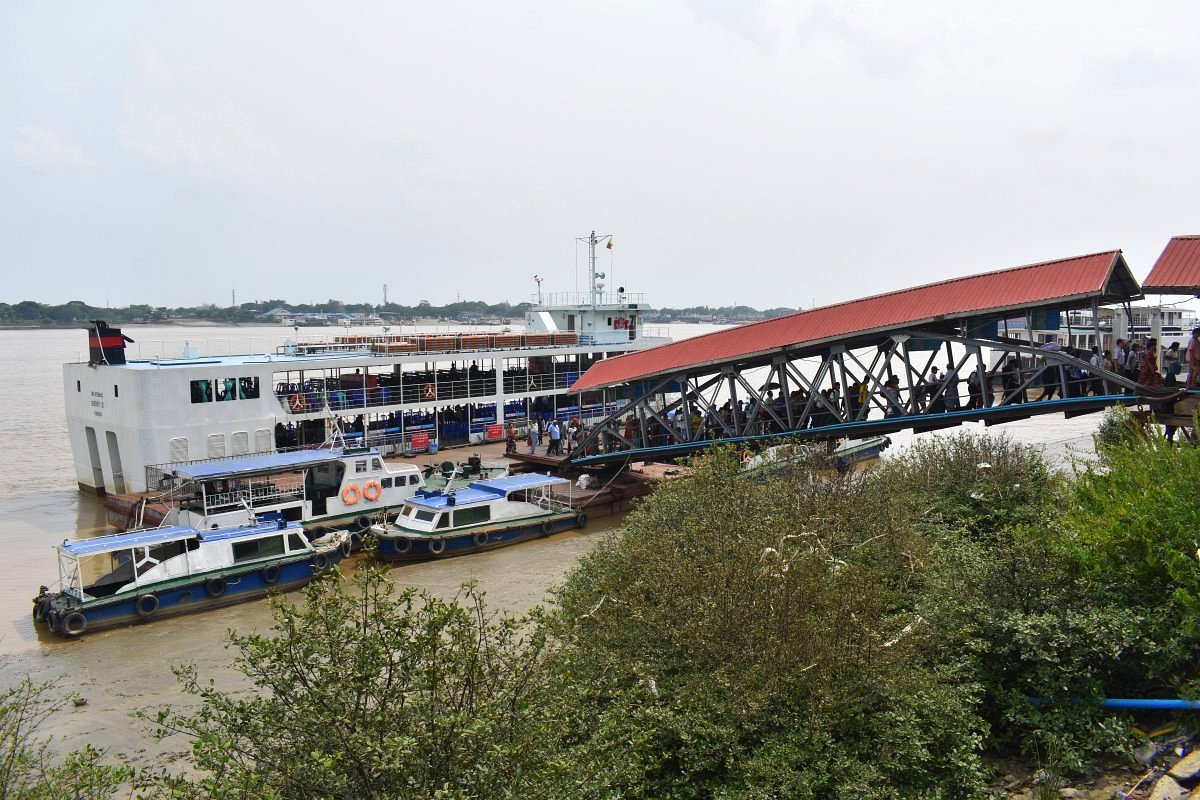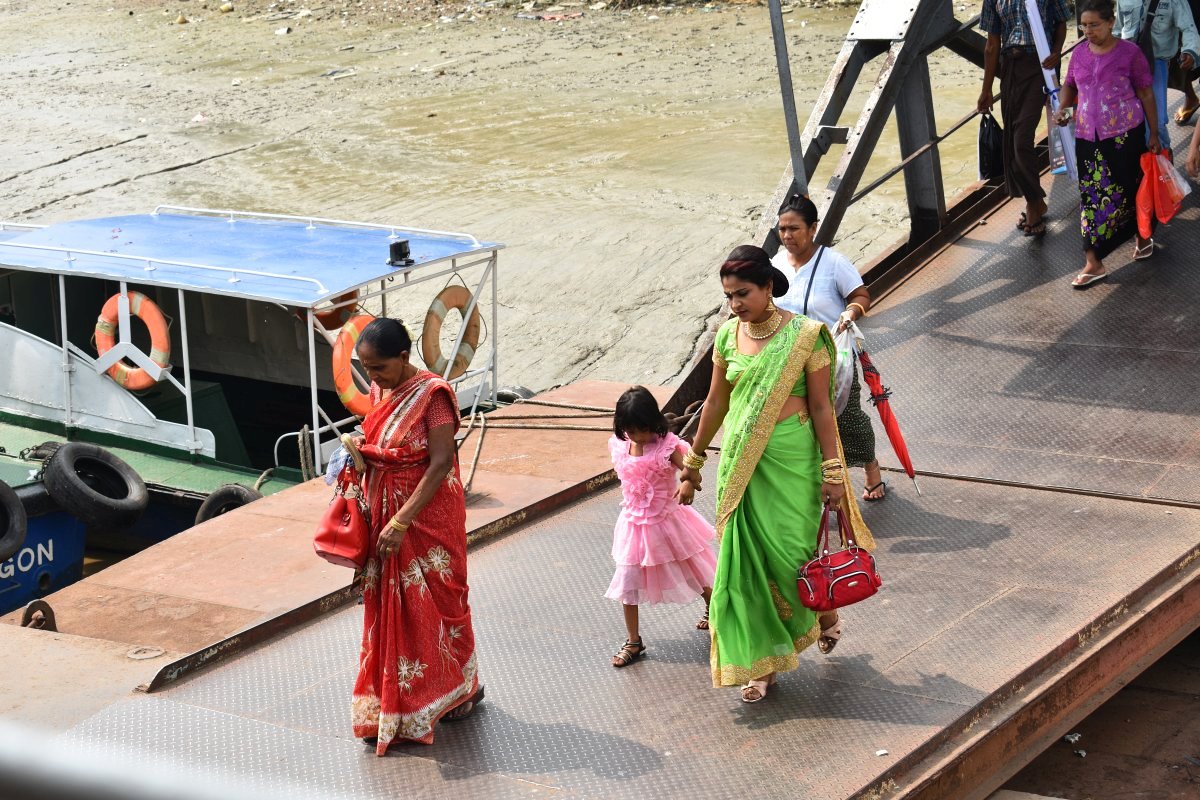 Reaching the Dala side of the river you will be approached by numerous guides and drivers. It is an overwhelming experience for some and if you find it is too much, you can give yourself some time to relax in one of the coffee shops or restaurants nearby.
As you can see from our map most sights can be reached on foot, but be prepared to do some walking. It is doable, the streets are narrow, however there is not much traffic. Just consider your physical ability and the weather - it can get pretty hot during the day.
If you decide to do the tour with a driver/guide you can choose between a taxi, trishaw, tuk-tuk or a motorbike, if you are alone. Prices are flexible and you will have to haggle and make sure that all terms are set before you begin the journey. We chose a tuk-tuk and paid 10 000 Kyat for hour and a half - not sure if it is the best price, but it was something we were ok with.
Here are the sights in the order we visited them, it is likely every driver picks a slightly different route and maybe skip or add some stops.
Shwe Sayan Pagoda
Very peaceful pagoda with two small golden stupas. We were the only ones there, spare for the groundskeeper. We sat in the shade to relax and he gave us small pink leaflets containing the story of the place.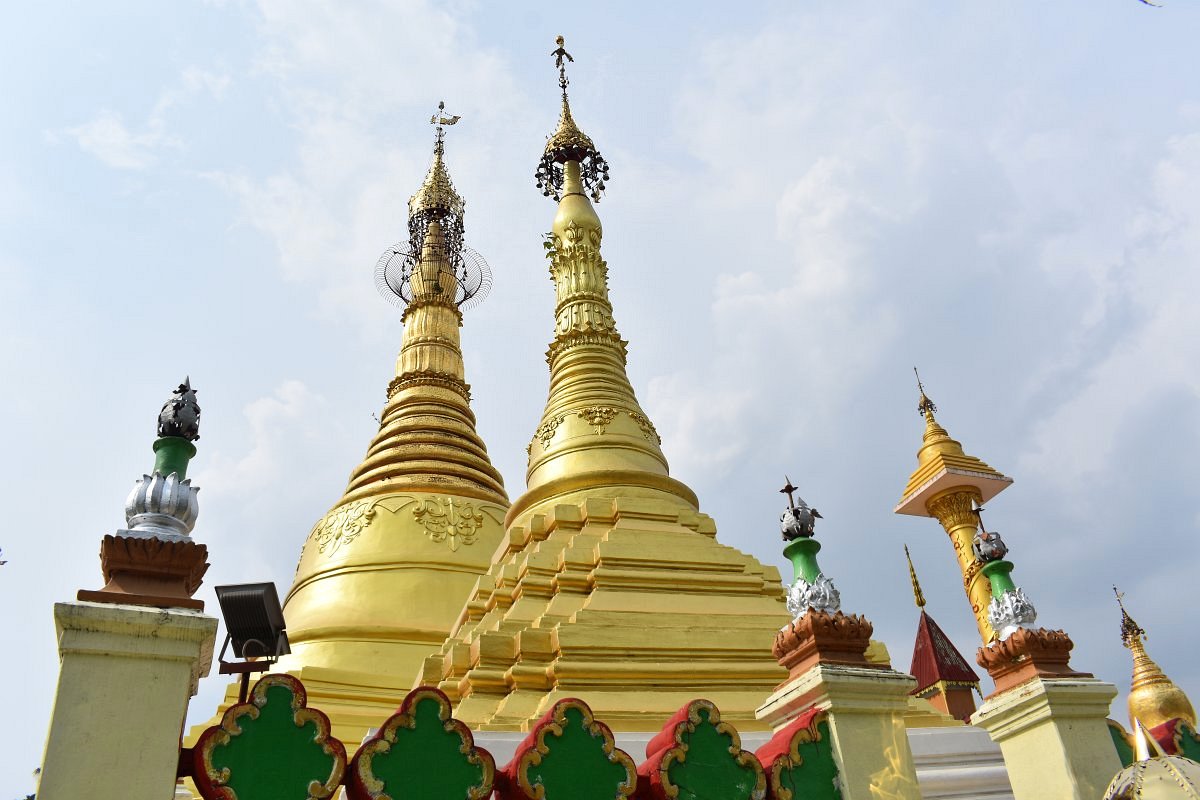 Fishermans village
This is a small village on the conflux of Dala and Irrawaddy rivers. There is a local jetty for boats going to Yangon and back, and probably fishing, also we were offered to go for a boat ride along the smaller river.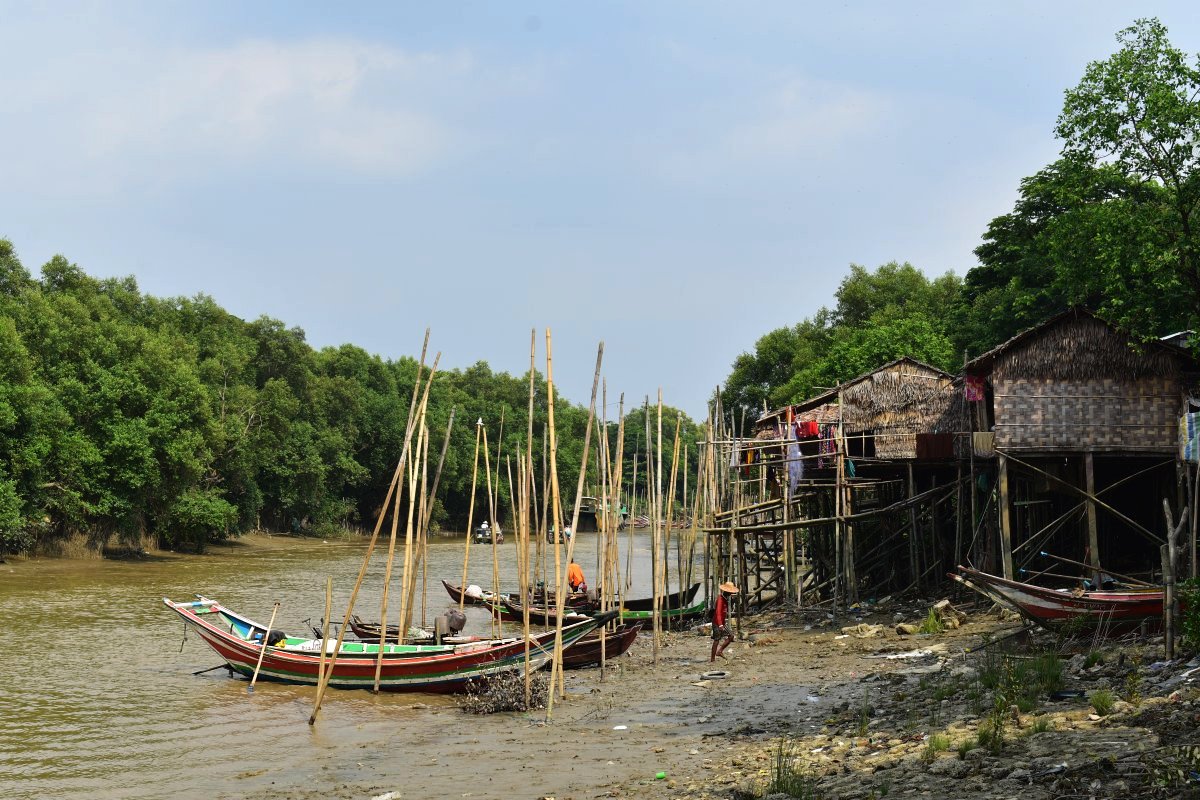 Engyi Bridge
Small unimpressive bridge over Dala river. Nice place to stop for a bit and watch the small boats carrying passengers and goods to and from Yangon.
Lotus lake
A moderate sized pond with many lotus flowers. Our driver said the water was clean and that local people made longyi (traditional Burmese skirt worn by both sexes) from the lotus fiber.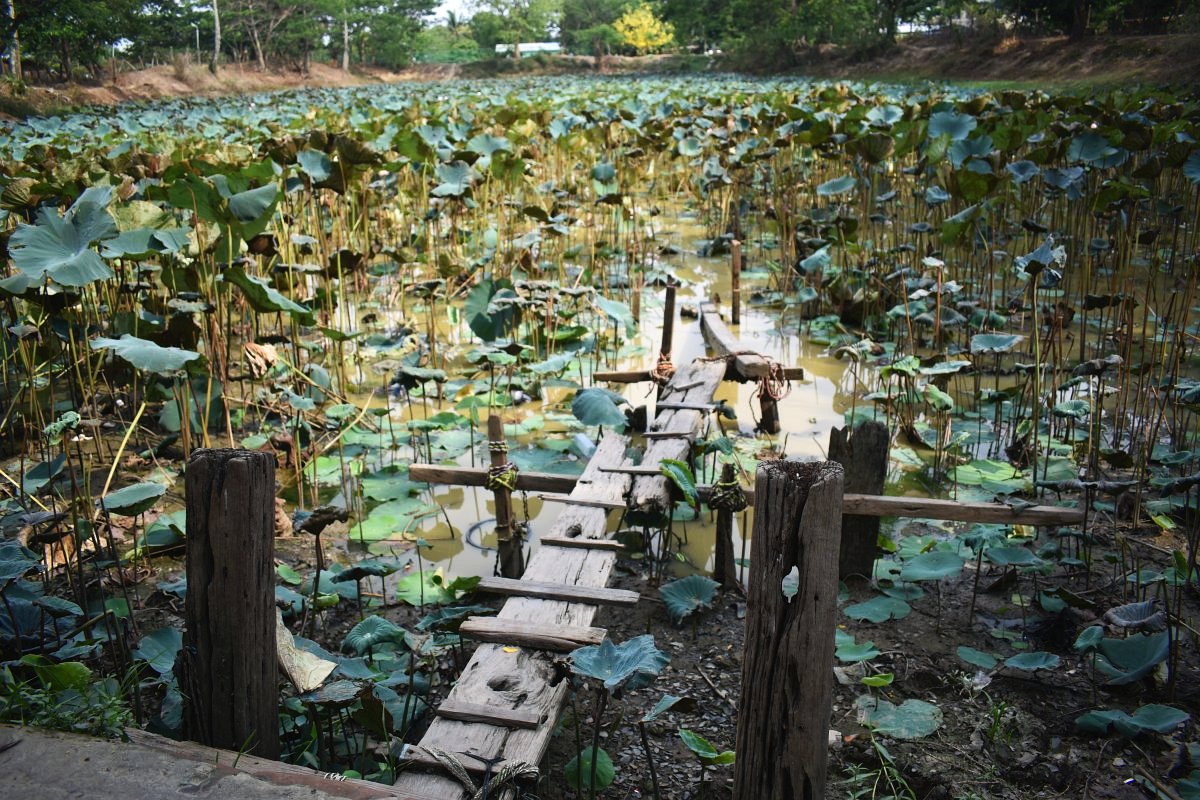 Small local market 
A few people selling vegetables and fish on the ground, may not be there every day.
Bamboo village
This poor village with tragic history was an interesting, but also somber stop. The driver claimed that it had been devastated by the 2008 cyclone and partially rebuilt now. Next to the small cluster of bamboo houses one can see the cemetery where the people who died in the disaster are buried. Walking trough the village we saw some people doing their daily chores and of course some kids, yelling "Hello" and waving enthusiastically. 
When we reached the end of the village our driver who was walking with us suggested that some foreigners buy rice for the people of the village and we declined. Reading on the Internet there are reports of drivers being pushy and guilting people into buying stuff, just remember you can say "No" and be firm in your decision. Also have a look at our section about Dala scams below.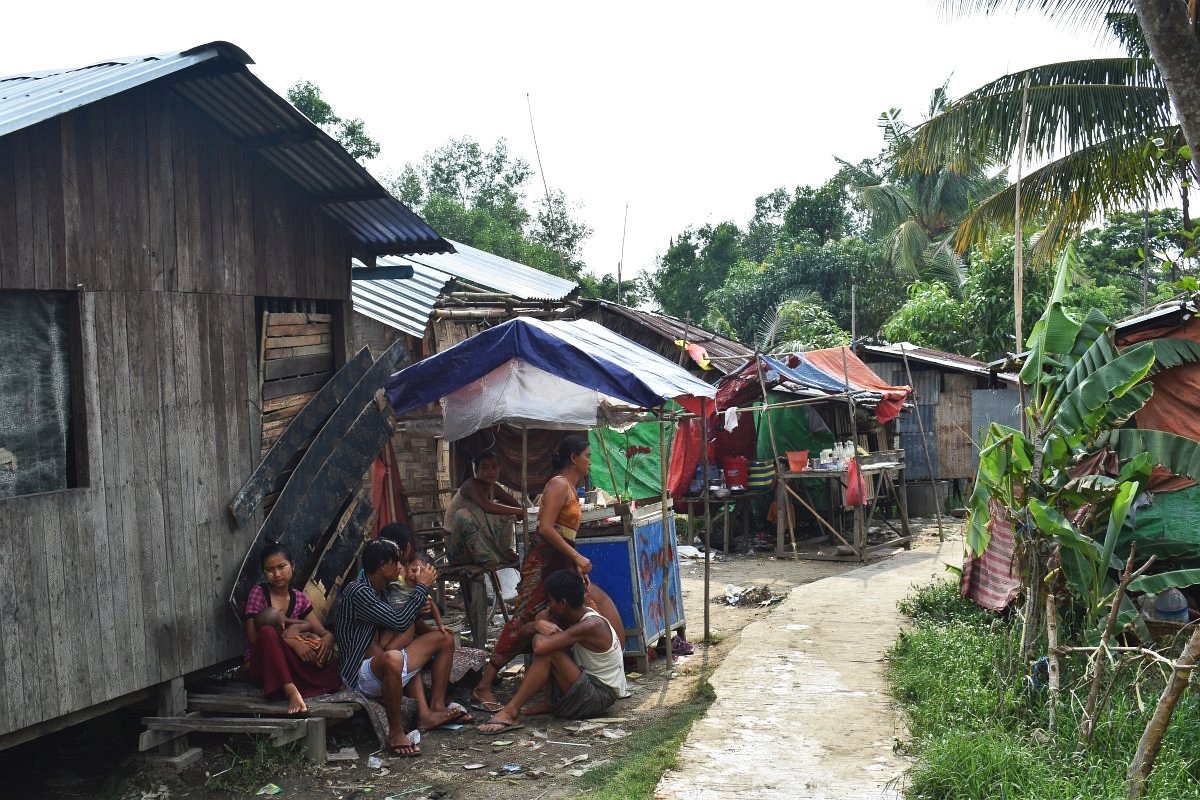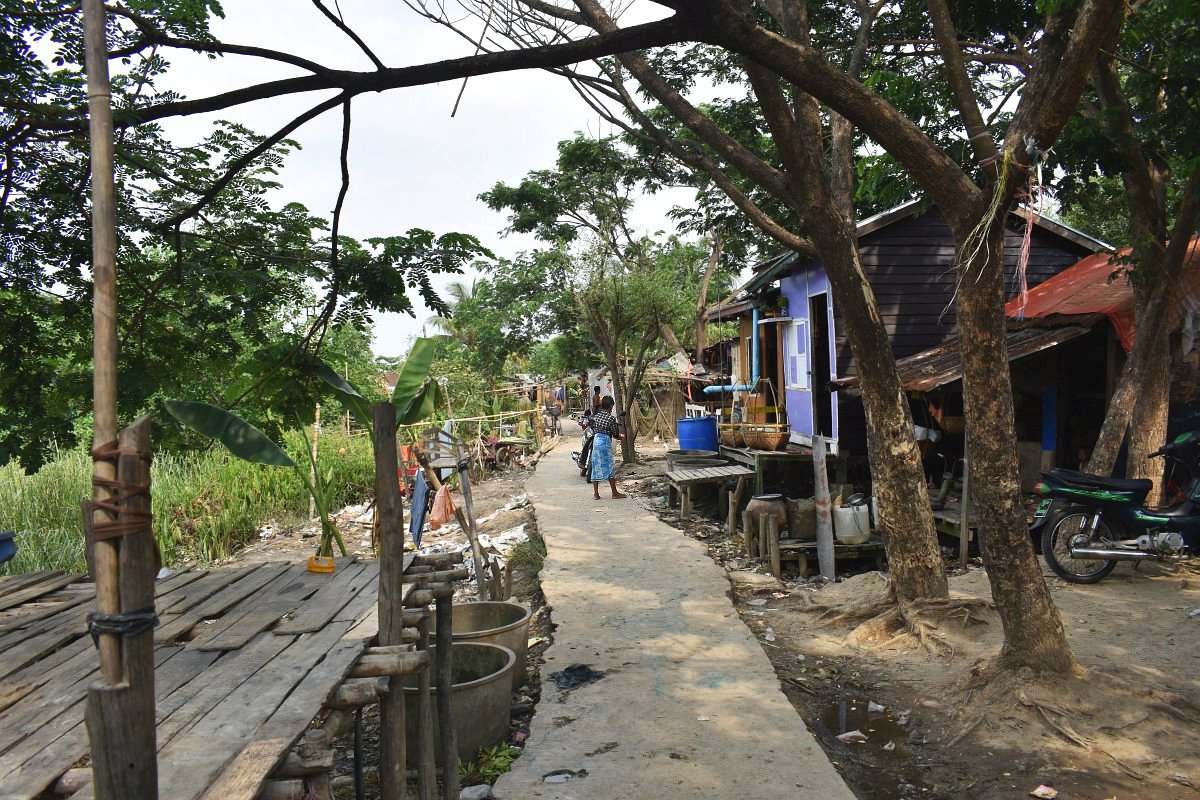 Mahar Thin Gyan Buddha Image
Major pagoda with a large sitting Buddha statue inside, it was quiet when we visited, with only a few worshipers around. The central entrance seemed closed, but a side door was open.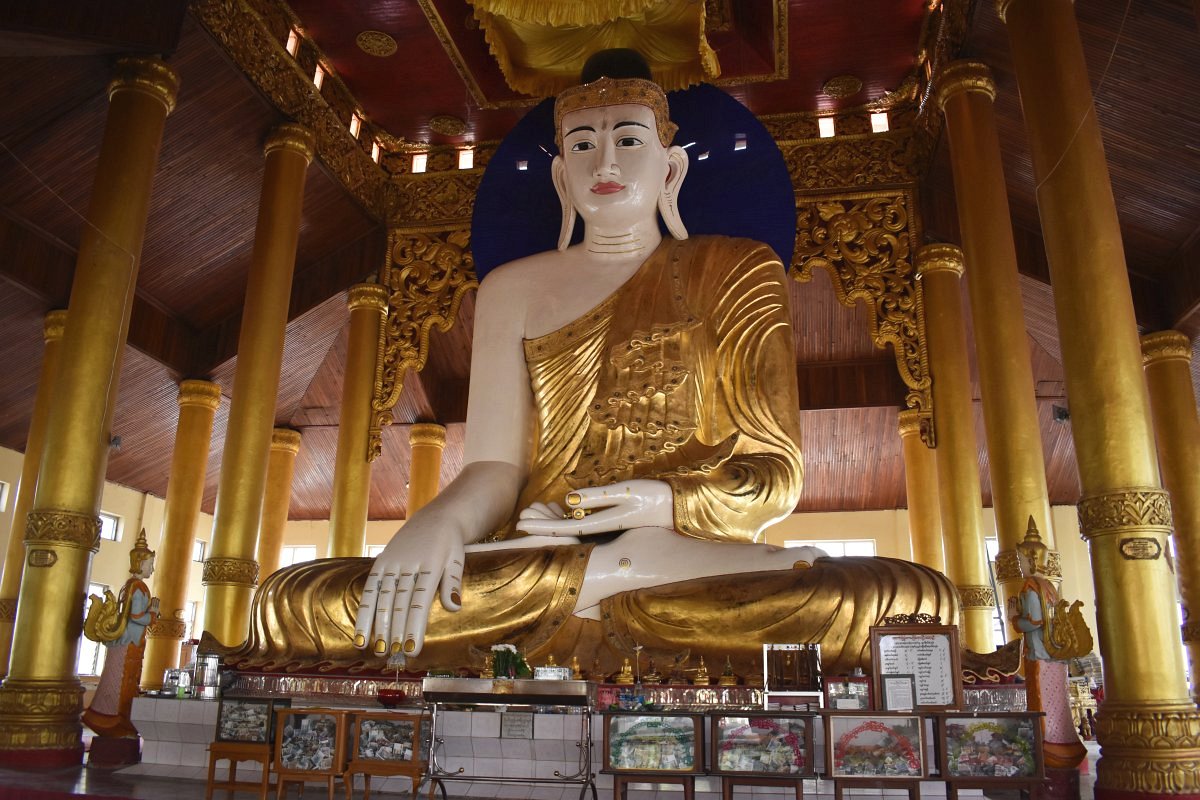 Local market
If you have seen some of the big markets in Yangon already, this one holds no real surprises. A few stalls selling fruits and vegetables, raw meat and sandalwood to make tanaka.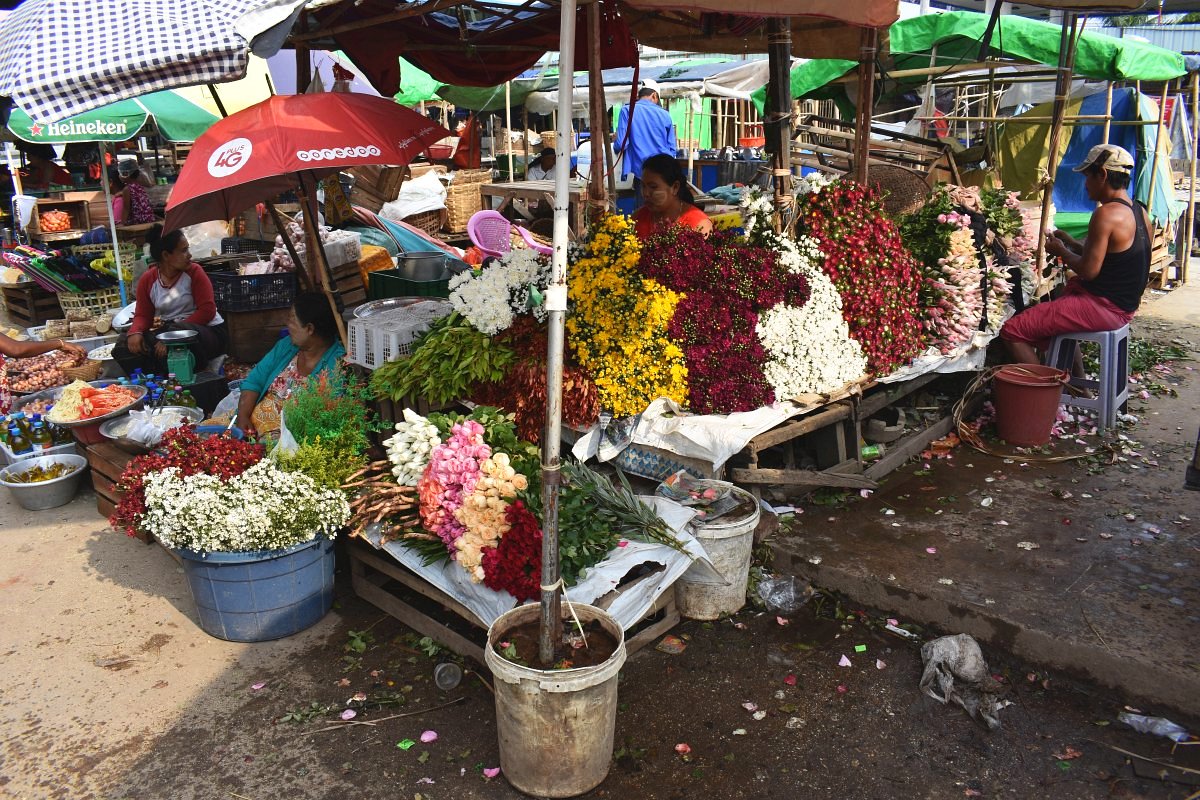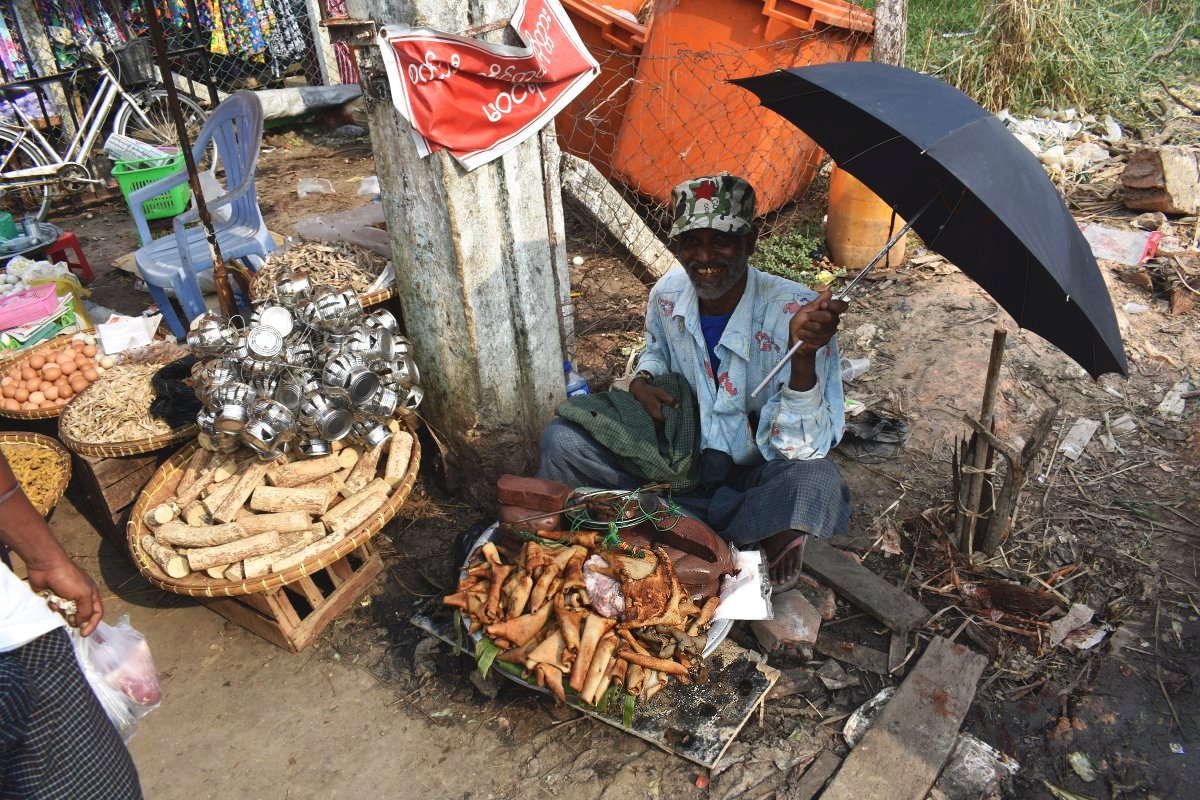 Clock-tower roundabout
Major intersection in the area, marked with about 15 meters tall clock tower. Right next to the local market above.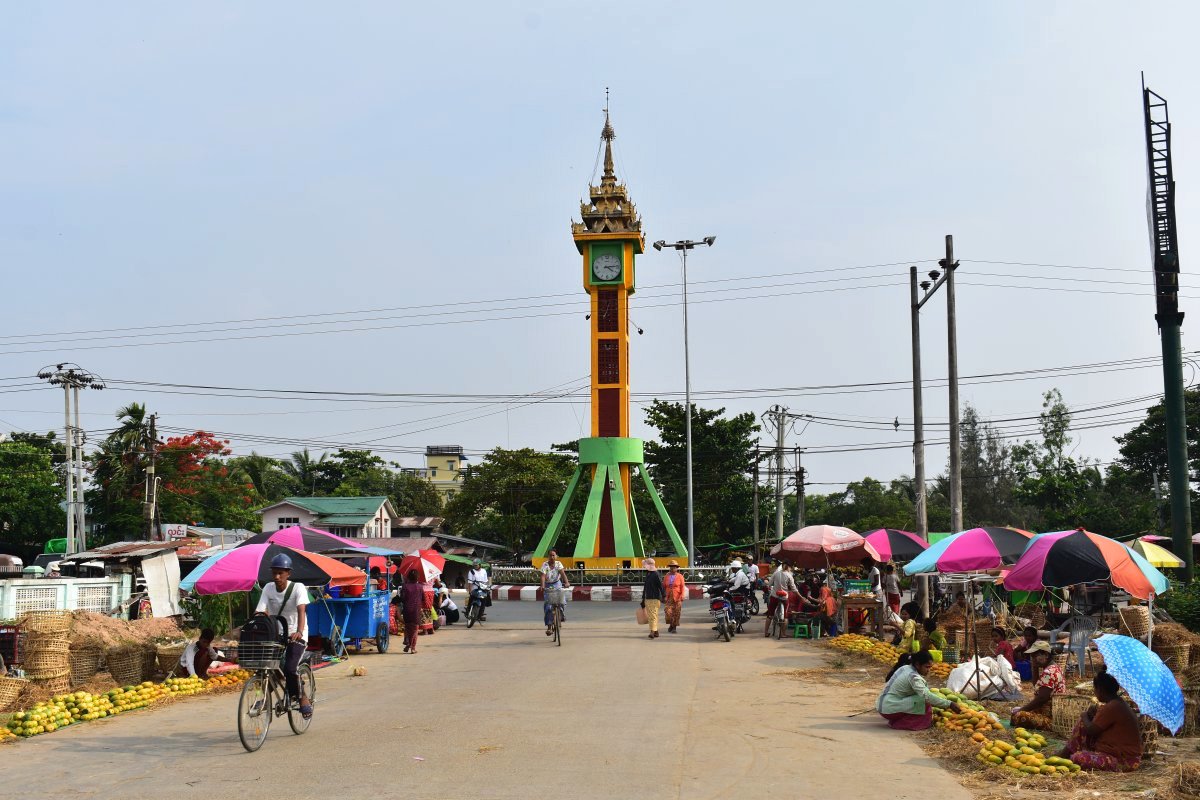 ChuChu shop
One of the highlights of the day - a recycling workshop. So many clever ideas in one place, all revolving around the principle of turning trash into usable items. The surprises start even before you enter the little shop - the pathway is made of old tyres, covered by a roof made of plastic bottles. Inside you can see numerous items made from recycled plastic, rubber, paper, cardboard and metal - from wallets, made of cement bags to handbags, made of bicycle tubes and flip flops, made of tyres. The building itself is interesting too - some walls are made of bottles, the roof "tiles" are tyres and light comes trough jars filled with water. Prices are on par with western souvenir shops, but the items are definitely unique.
Aung Taw Mu Big Buddha Statue
Another large Buddha statue that looked like it is still under construction - open air with just a tin roof to protect it from the sun and the rain.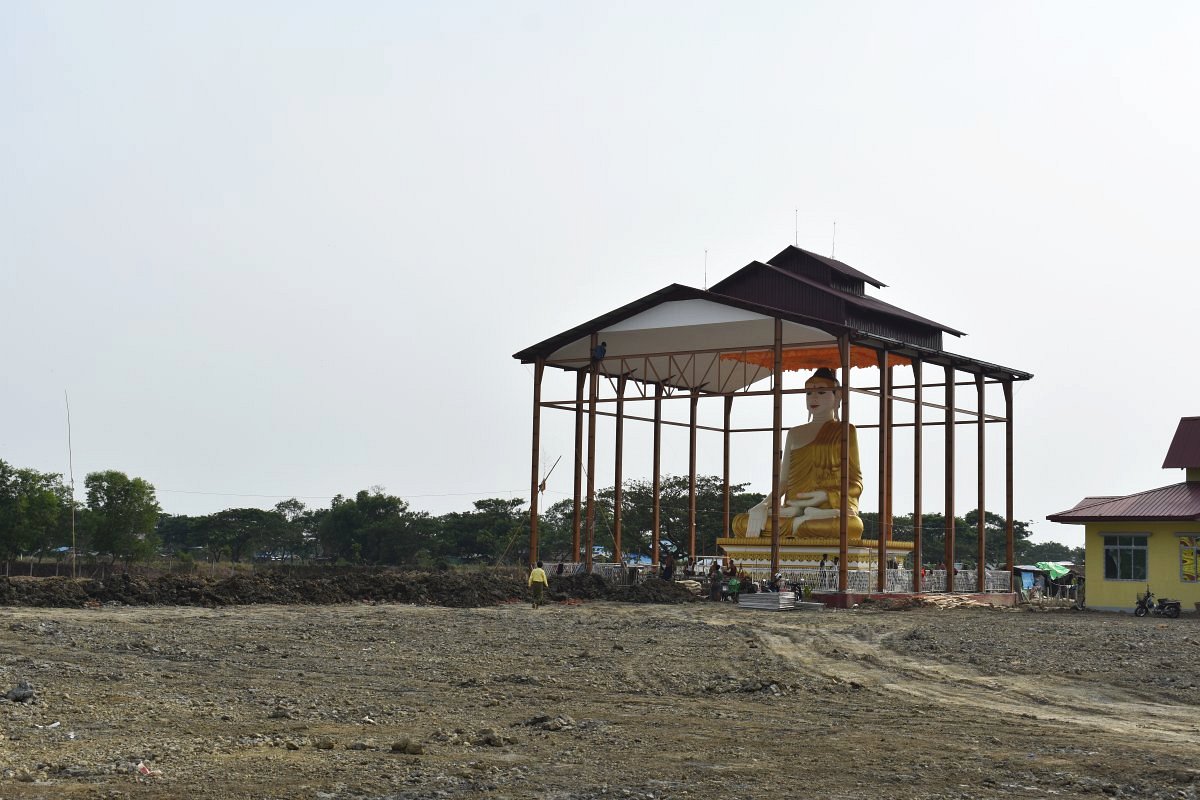 Orphanage/school
Not really an attraction or a sight this one, located just behind the Aung Taw Mu Big Buddha Statue our driver called it a "school", but it looked more like an orphanage. It is managed by a single Indian man, there were about 10 kids, lying under the "classroom". Honestly, we got some bad vibes from this place and tried to leave as quickly as possible.
Dala scams
Unfortunately there are some things that may spoil your day in Dala, here are the popular ways locals may try to scam tourists. If you encounter other scams - please share your experience in the comments.
Drivers
The complete lack of regulation allows for locals offering transportation in Dala (including to Twante) to ask exorbitant prices from tourists. This applies for taxis, tuk-tuks, motorbikes, trishaws drivers and guides - everything depends on your negotiation skills. From the moment you set foot off the ferry there will be people offering their services, often giving you the best price as you are their best friend, brother or boss. Negotiate, haggle and be ready to walk away if the price does not sit well with you. Before starting the journey be sure to have clear understanding of what and how much you are paying for. Is the price per person or for the whole vehicle? Is it per hour, 30 minutes, or for the whole trip? Return or one way? Use common sense too - never pay in advance, never pay in the middle of the trip - be it for gas, repair or whatever - if asked, just find another driver.
Some tourists have been asked to pay for damage blamed on them - do not pay and walk away. If you notice something broken at the start - point it out to the driver. Make a joke of it if you want, but make sure he knows you know it is broken.
We agreed to go with a tuk-tuk driver at the price of 3000 Kyat per 30 minutes. It was a pleasant ride, he stopped everywhere we wanted to and allowed us to take our time at stops. He was friendly and spoke good enough English to give us a bit of information about the sights. When we returned to the ferry we calculated that for the hour and a half we owed him 9000 Kyat, which I happily paid. Taking the money he asked for another 9000 - he tried to convince us this was price per person. We refused, argued a little and left. Point of reference - the day before we paid 4000 Kyat for one hour taxi (air conditioned) ride in Yangon.
Official tourist guides
It is possible that at the Pansodan Terminal or even before that - in close proximity to the terminal - you are approached by people claiming to be official guides. They might insist that foreigners are required to have an official guide to go to Dala. This is not true and is the first step in a scam. Softer approaches also exist - just a friendly girl offering to take you to her poor village on the other side of the river. Again - simply avoid. What happens next most likely is the rice scam below and/or an expensive trishaw ride across Dala. People have complained that they were asked to pay hundreds of dollars for transportation and guiding services, initially offered as free.
Rice for the poor
This most often occurs at the Bamboo village - you may be taken there by an "official" tour guide or your driver. They claim that the village had been devastated by the 2008 cyclone and/or the 2004 tsunami. Often your driver/guide will add a personal touch by mentioning close relatives lost to the disaster. After taking you trough the village they will suggest or insist on a donation in the form of bags of rice that can be very expensive. It is understandable how the sad story, combined with the bleak state of the place can pull some strings in your heart and make you willing to give a donation. It is a scam that has been going on for a long time, you are not the first and will not be the last - simply decline the offer and be firm.