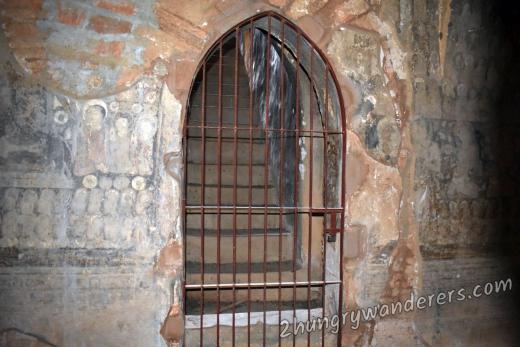 Starting January this year temples in Bagan are no longer open for people to climb on. Metal doors are now installed on almost all temples that have room access. The ban came more than a year after the 2016 earthquake and the reasons cited by officials are safety concerns for tourists and religious restrictions. 
A lot of the temples have external staircases to several levels of terraces and internal one leading to the roof terrace, but now locked metal gates are installed to prevent access. Unfortunately, this means that visitors cannot view the ancient city from above which was big part of the experience in Bagan.
Several "view mounds" (dirt hills) were created, but they are not shown on any map and if you are exploring Bagan independently you can find them only if you happen to go by a sign pointing to one. The "view mounds" we saw, apart from looking like a sore on the Bagan's landscape, were very low, with trees on the side, and in such positions that would not give the best view. In time they may be elevated a bit more or new ones be put in better spots, but for now the situation is not ideal.
We found only 3 temples that have roof access, plus one that people climb on the low terraces, but does not have a staircase.
Temple 843
GPS Coordinates: 21.1547353,94.8807665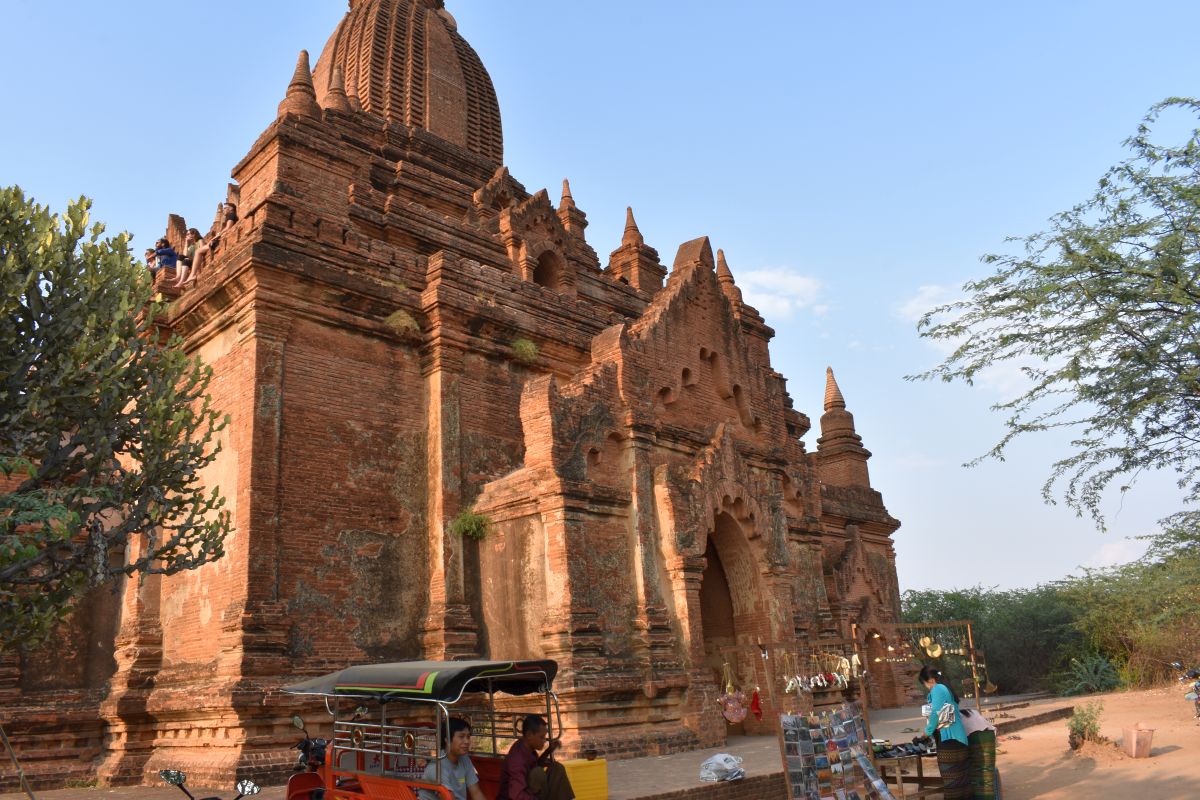 This one has amazing views an all sides, especially good for sunset photos. It can get crowded during sunrise and sunset, but otherwise very quiet.
The staircase is internal, look for a small doorway on one of the walls.
There is a wooden frame at the start of the stairs, it is possible a door will be installed soon to lock it.
Temple 1277
GPS Coordinates: 21.148057,94.871913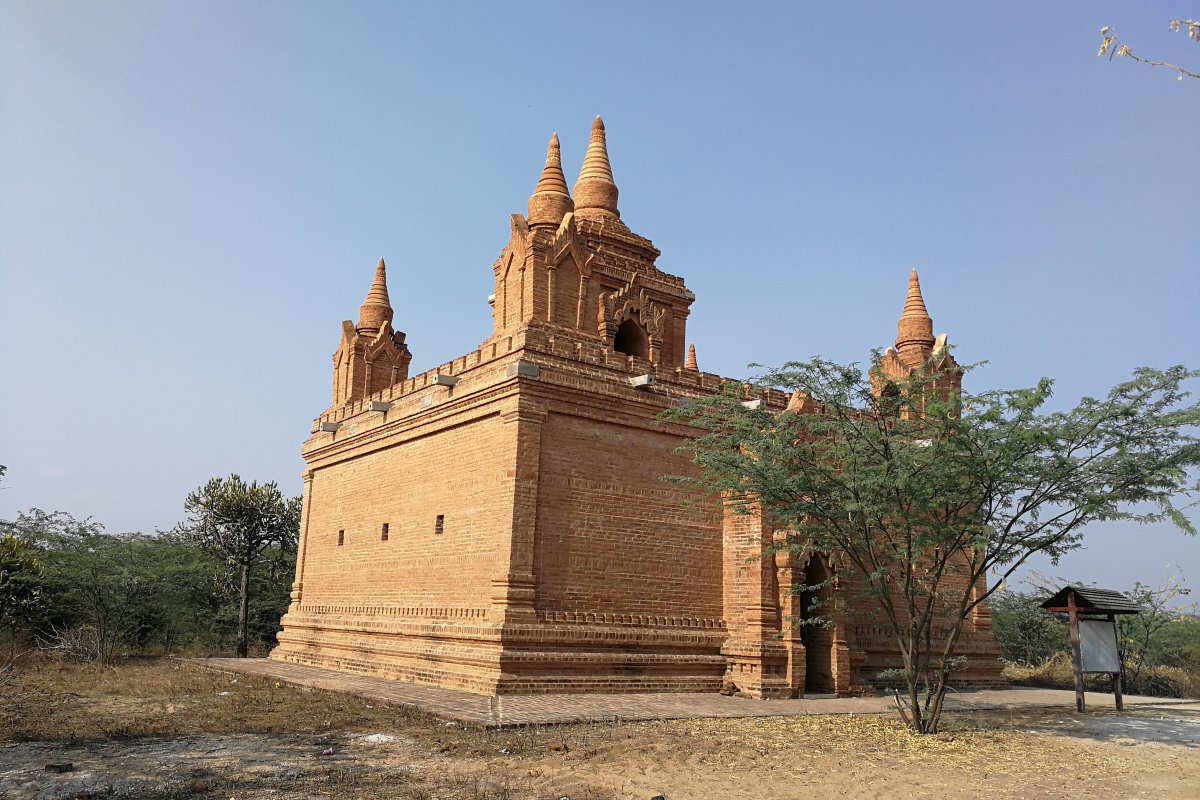 Beautiful views, good for sunrise and sunset, can get a bit crowded during these times. Otherwise - quiet. 
The staircase is very narrow, again internal - look for a small doorway with stairs on one of the walls inside.
Temple 1311
GPS Coordinates: 21.156833,94.867936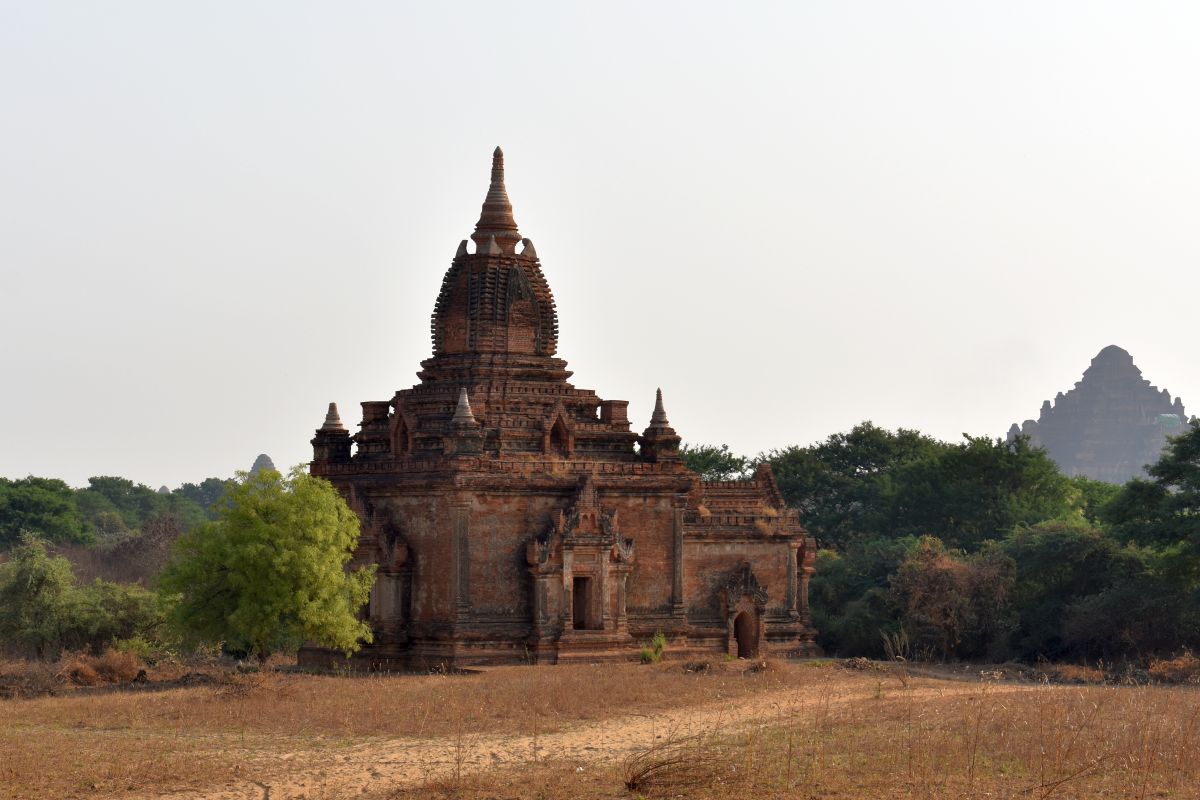 A smaller temple, close to the one above. Great views on all sides, not too many people for sunset and sunrise. 
Utrecht Temple
GPS Coordinates: 21.149617,94.87082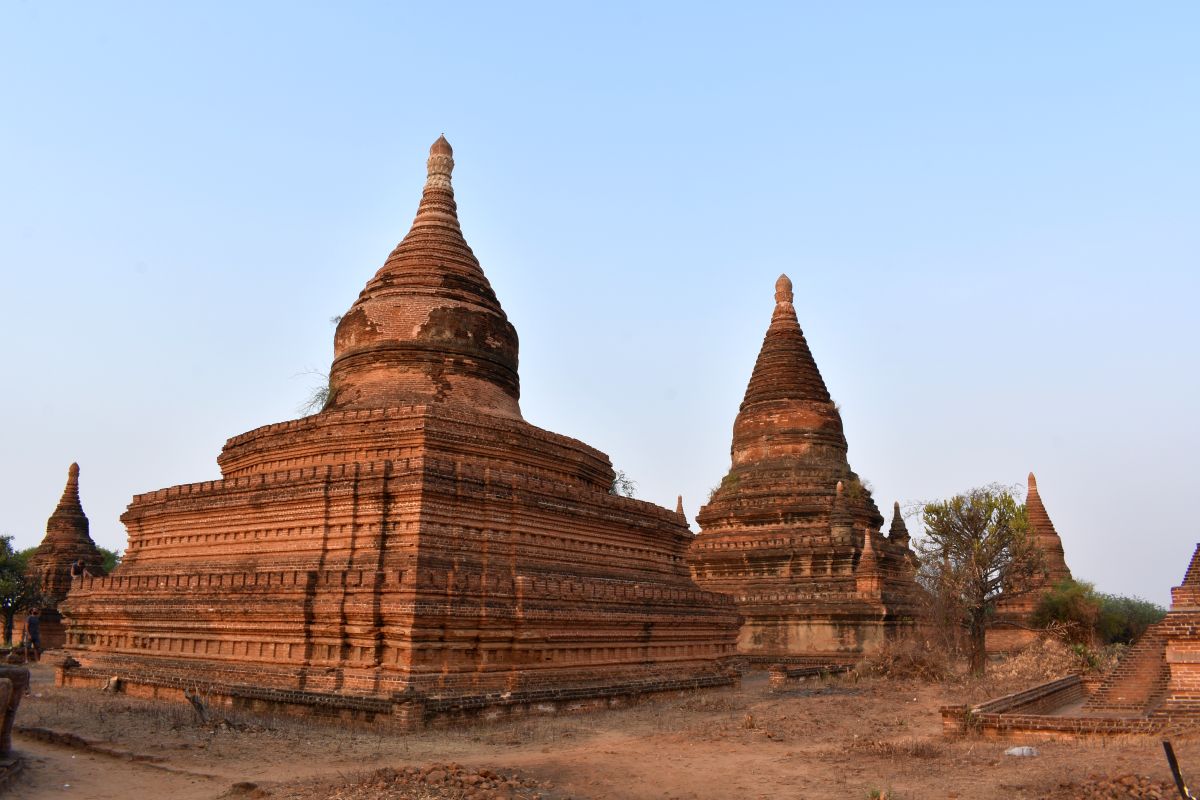 A group of several temples that do not have stairs but terraces are low enough for people to climb. It felt disrespectful to go on a temple not designed for climbing just to snap a photo to us, but if you do it use common sense and be careful not to fall.