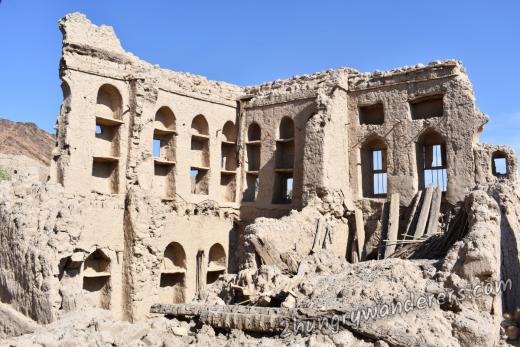 There are numerous sites in Oman where abandoned houses can be seen. Read our story to understand when and why this happened, what is left there now, where to find some gems and immerse yourself in the atmosphere trough our video walk at the end of the article.
One of the most popular are the Tanuf Ruins, about 20 minutes drive from either Bahla or Nizwa. Worth visiting because the still well preserved village has some impressive sights, including a part of a mosque's minaret tower and stretches of defense wall. Until the late 1950s this was a thriving village, but during the Jebel Akhdar rebellion most of it got destroyed and the people never came back, but decided to build a new city (the nowadays Tanuf) nearby. For half a century the elements continued the destruction of the village and now those ruins have become a popular tourist attraction.
Not every ruined village has such a sad story behind it. In many cases the rapid economic growth in the sultanate has allowed people to move out from the mud houses into buildings with electricity, water and all the amenities of a modern home.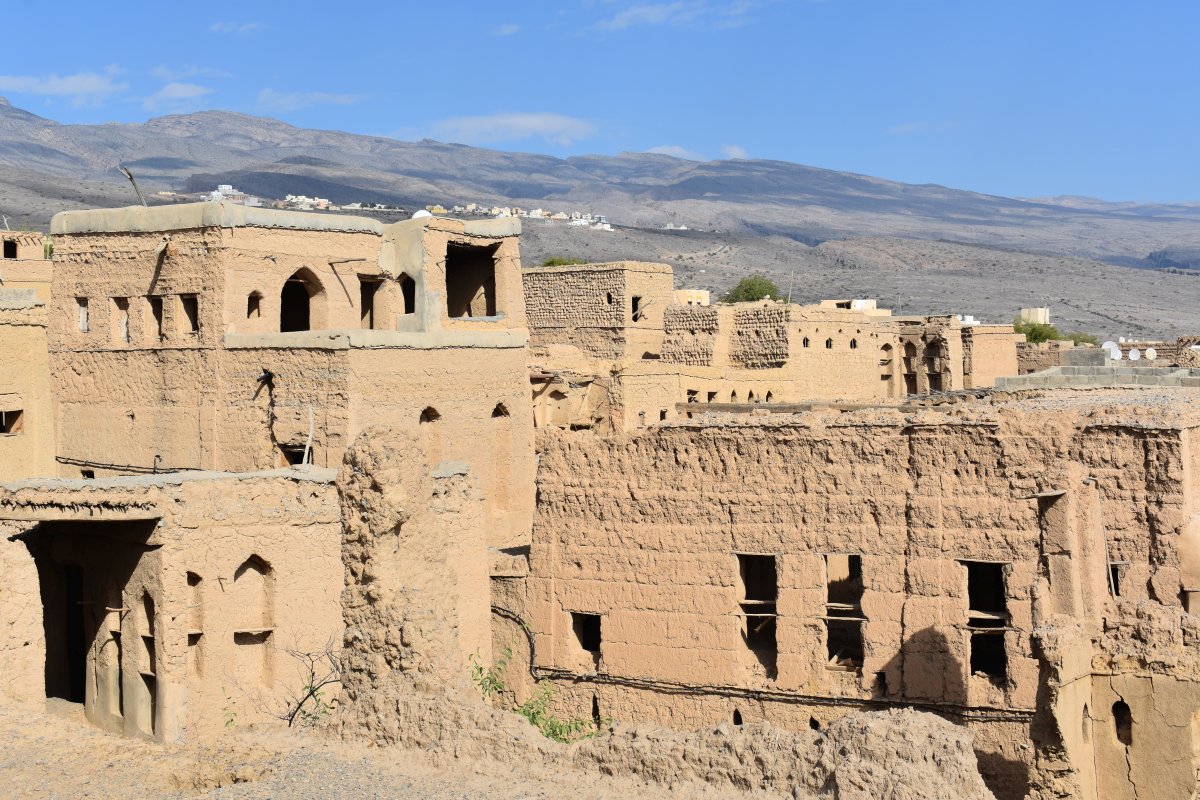 Walking through the empty streets guarantees a cocktail of emotions. Seeing so many houses being eaten by erosion naturally brings up melancholy, but it is quickly wiped by the knowledge that the former inhabitants now have a much better lifestyle.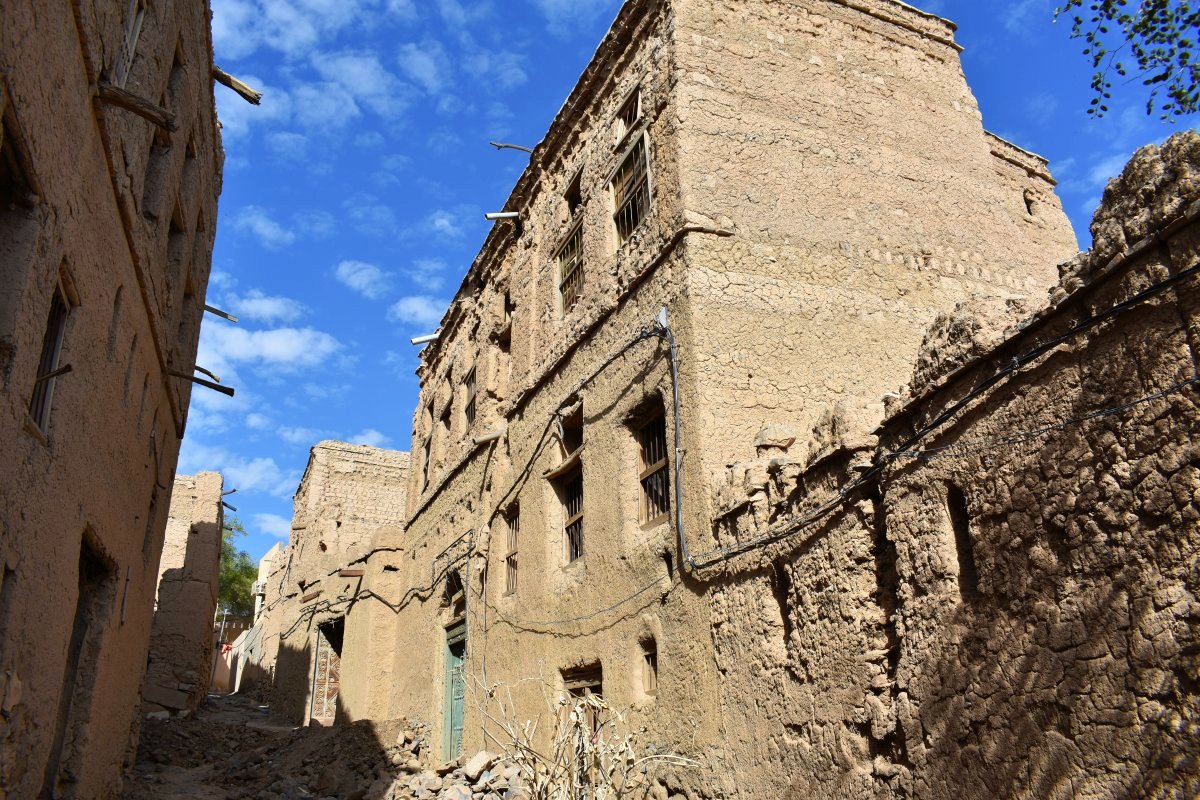 We were quickly overtaken by the desire to explore and it is such a rewarding experience. If one dares to step into some of the houses many surprises await. I'm not talking about the stray cats that can be seen occasionally, but about some well preserved rooms, intricate wooden carvings on doors, windows and shelves, some pieces of pottery and so on. Pieces of metal still remain in forms of nails and hooks - some decorated, we even found a century old padlock.
As you can see some houses have three and even four floors, but going up the stairs is very dangerous. Many of the staircases are completely destroyed, the rest look unstable and every step is a risk. I was lucky (and stupid) enough though to climb to some rooftops that offer amazing views.
The rarest find is something that could've been seen only in the richer homes back in the days. Surviving until now is a true miracle, so it is worth taking a closer look anytime - painted walls and ceilings. Seeing vivid, bright colors even on a small surface in those dusty, yellowish ruins is like finding gold in a pile of mud.
During our trip to Oman we visited many ruins, including:
Want to go for a walk trough some of these mysterious old ruins? Watch our video:
Gallery