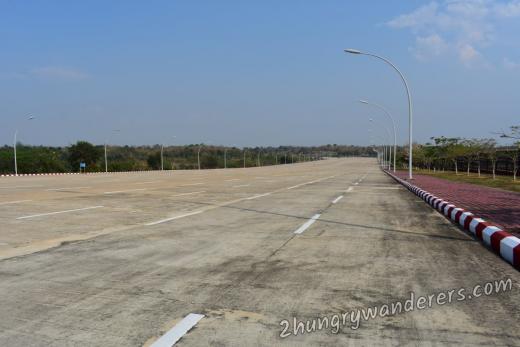 Nay Pyi Taw is the capital of Myanmar and unlike most of the places in this full of history country it is brand new - the construction began 2002 and in 2006 it officially became the capital. Everything in it is planned and charted - zones for hotels, restaurants, residential areas, shopping complexes, schools, etc, but not yet fully completed, with a lot of the people working in Nay Pyi Taw still living in the old capital Yangon and this makes the city feeling like a ghost town with huge empty highways and streets and houses no one lives in.
Some of the buildings in the city are ready and in use, but some are still empty, awaiting for people to come and move in, new ones are being built and part of the place is just at the idea stage. We found it funny that even the public transport is already planned, but not functional yet - bus stops are everywhere, but no actual buses running. The lack of services is one of the main reasons that most of the people working in Nay Pyi Taw live in Yangon and commute weekly.
Interesting fact is that the new capital came as a surprise for most of the country. It had been planned and built in secrecy and after the reveal the government and the administration were given just a few months to move from the old capital - Yangon.
As I mentioned, the city is divided in zones - zones for everything, hotels, shopping, housing. Employees working in different parts of the administration are placed in different residential zones that are even color coded - Ministry of health are in their own apartments with blue roofs, Ministry of Agriculture employees have green roofs, mansions for the high ranking officials. The military higher ups have their own zone, separate from the others, consisting of tunnels and bunkers. How it works if someone needs to change their job I don't know - probably have to move to a new apartment too.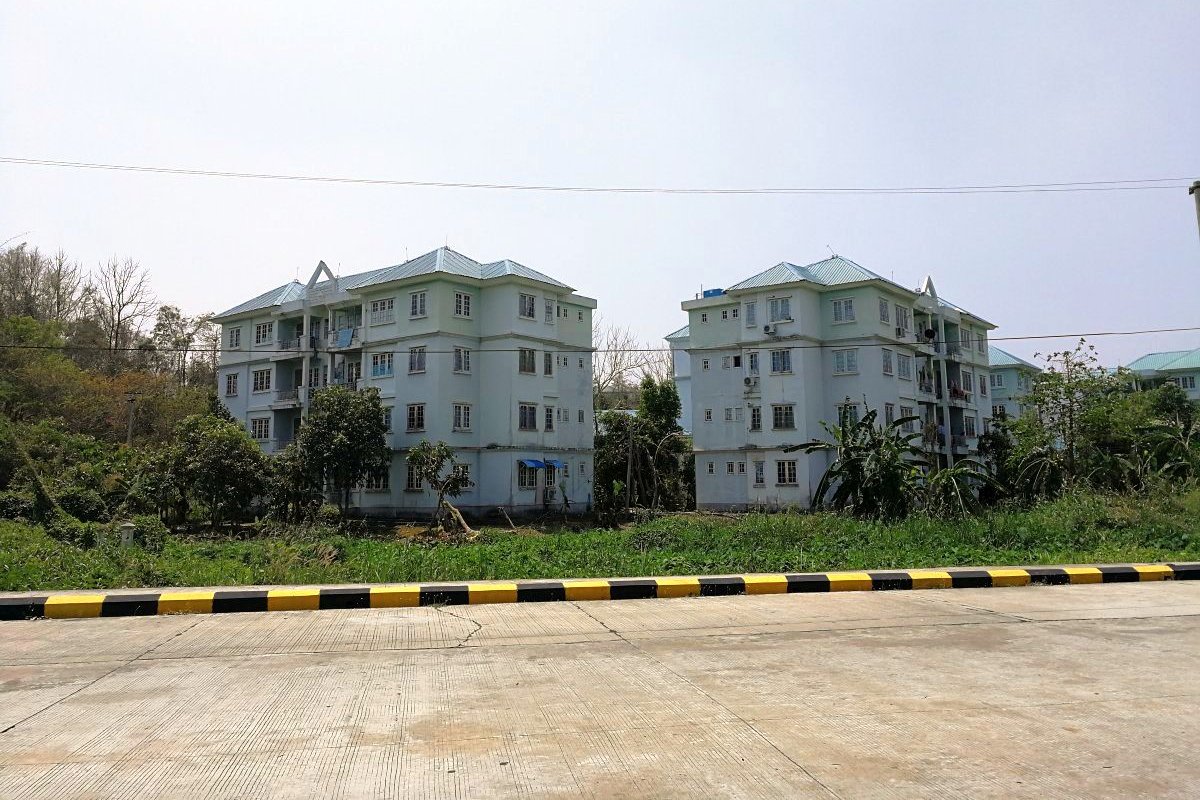 We arrived in Nay Pyi Taw by train from Malwamyine a little after 10 pm, after a 16 hour long train ride. Our hotel was in one of the hotel zones and looking at google maps the main train station was a little farther from the hotel than the one before it - Pyinmana, so we decided to get off there. It is a local station, but there were several taxis waiting outside and we quickly negotiated a reasonable price for a trip to our hotel.
The drive first took us through the town of Pyinmana, one of the towns that existed before the start of the construction of the new capital - it was full of life and little restaurants, narrow streets and dusty houses. We exited Pyinmana and navigated through wide empty roads to get to the hotel zone. So many hotels - big and small, with brightly lit lobbies and big neon signs, we wondered if there are enough visitors to fill all of them. We were the only car on the six lane road going through the hotel zone, and at some point we realized that despite all the lights, there were no cars in front of the hotels and all the guest rooms were completely dark. It was a surreal feeling being on the empty streets with the empty lighted up buildings around and one we would experience many times in this strange city.
Our hotel was one of the smaller ones, a bit of an unusual design with a lobby in a building next to the entrance and a main building about 200 meters inside a small park. The staff drove us, with all of our luggage, in a golf cart. 
Nay Pyi Taw has a population of just under a million, but it is a huge city area-wise, the attractions are scattered around and with dedicated hotel zones, your hotel is close to other hotels only. To do sightseeing walking is just not an option. Cycling can be done, if one is in good shape, but it will take a lot of time and stamina. The two best ways to see the capital is to get a car with a driver (without a Myanmar drivers license one cannot drive and rent cars in the country) or to rent a motorcycle.
Renting a motorcycle in Nay Pyi Taw is not as easy as in other tourist spots in Myanmar. Our online research only yielded one hotel that offers bikes - The Golden Lake hotel - and we booked it to make sure we can go around the city on our own. From what I can tell they had only two bikes to rent and they were 30000 kyats for the day, a lot more than the usual 8-10k elsewhere - still, we were happy to get one. All in all we had 2 full days in Nay Pyi Taw, each day going for a little over 100 km around the city.
Defense Services Museum
We started our first day with a 40 km trip to the Defense Services museum. The museum grounds consist of around 15 separate buildings, four outdoor displays featuring real tanks, planes and water vessels, enormous water fountain, statues of the three greatest monarchs - King Anawrahta, Bayinnaung and Alaungpaya - all enclosed in a square with a side 1.5 km long. The place is huge, they let you go in on your bike, it is not possible to walk it.
At the gate we put our names in the big notepad, left one of the passports and got a pass. Then we went in - the road that leads into the museum and goes around the whole thing is actually a small highway - two lanes in each direction with a green strip in the middle.
The outdoor displays are in three corners of the square that is the museum grounds - north-west is planes and helicopters, north-east sea vessels, south-east has ground military machines and south-west is still empty. Of course, to have a look you go on your motorcycle. There are around 30 planes, including some passenger ones and several fighter jets, some 30-40 boats, some in their own pools, and a lot of military ground vehicles - including a tank.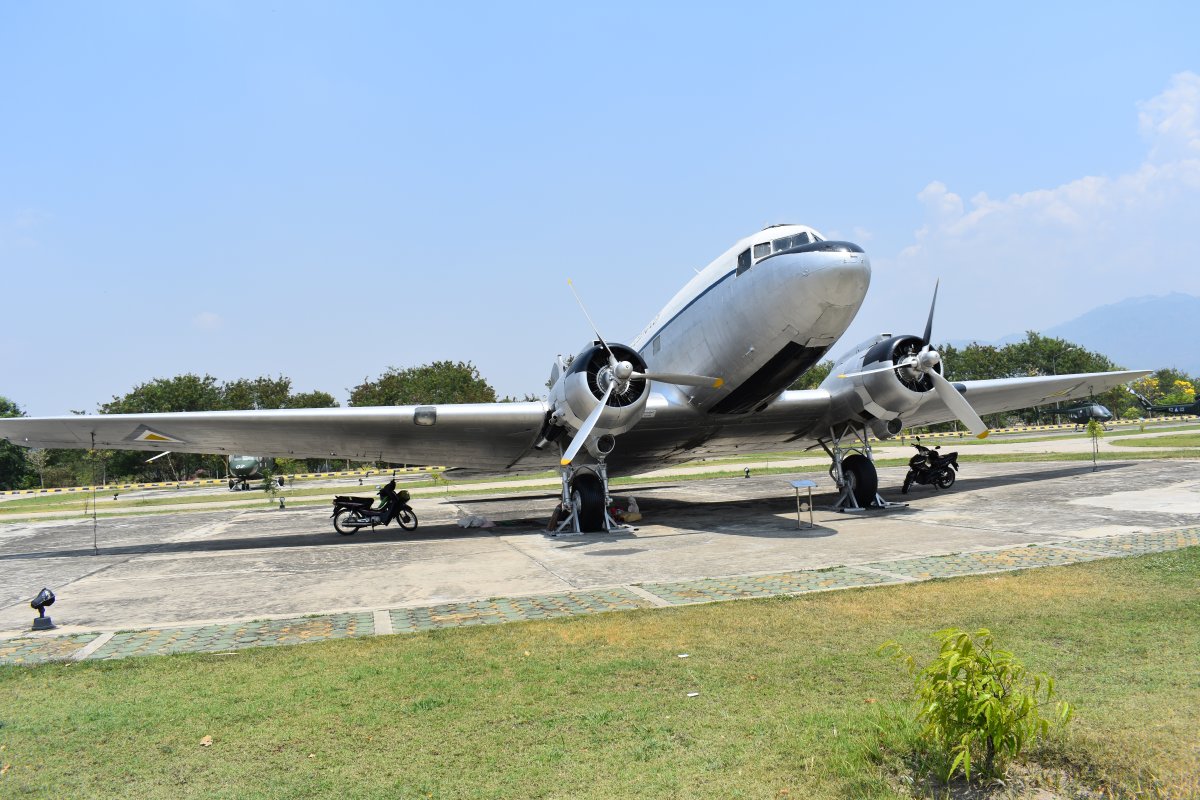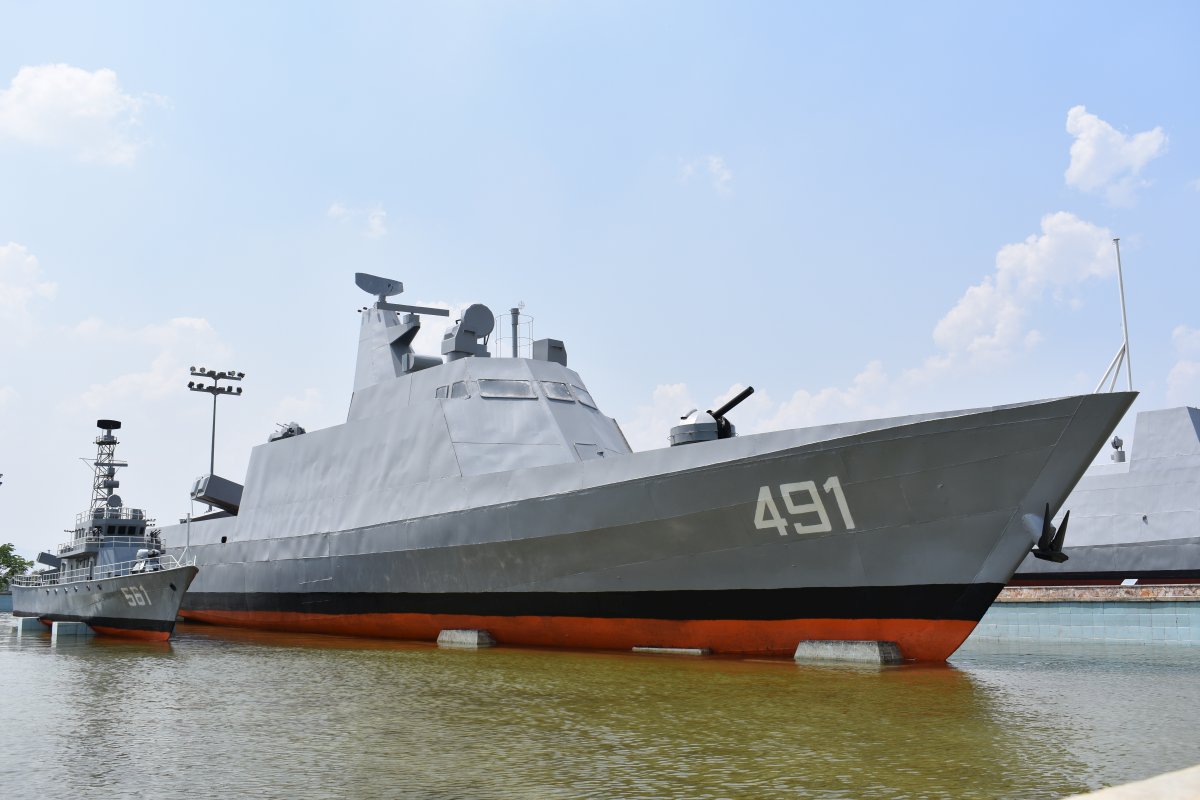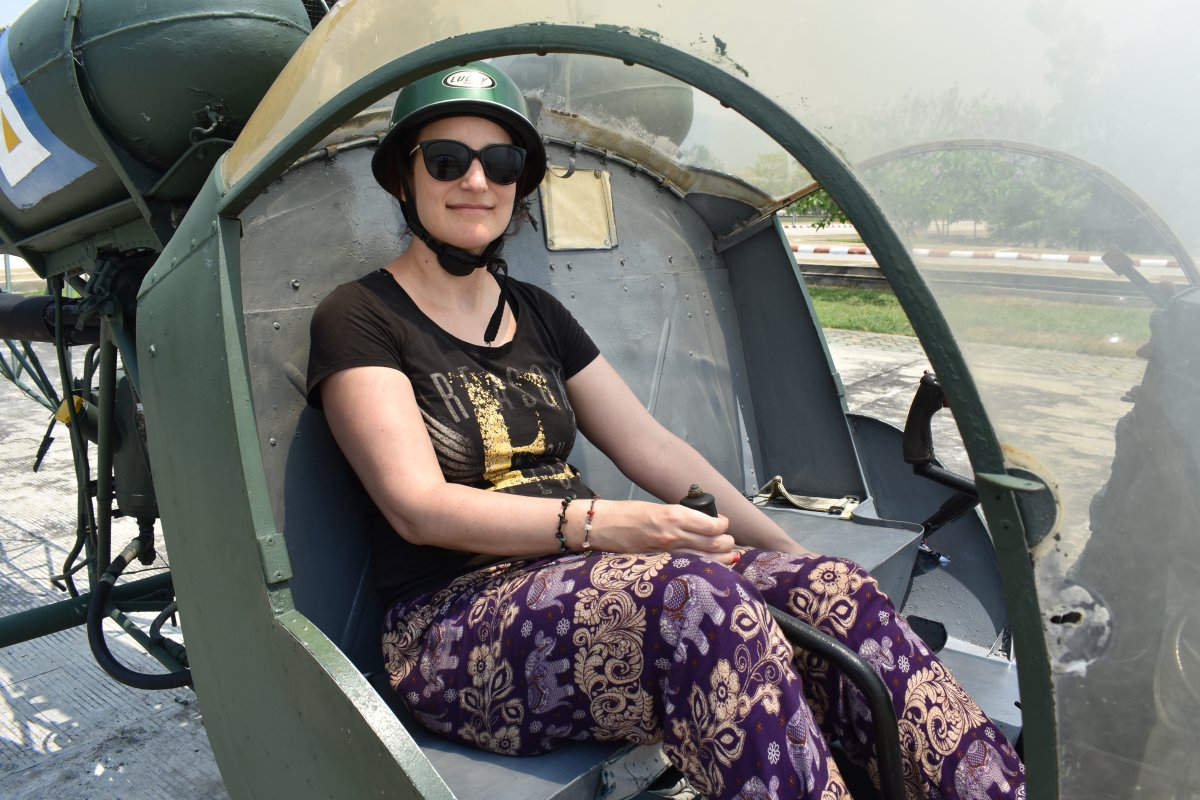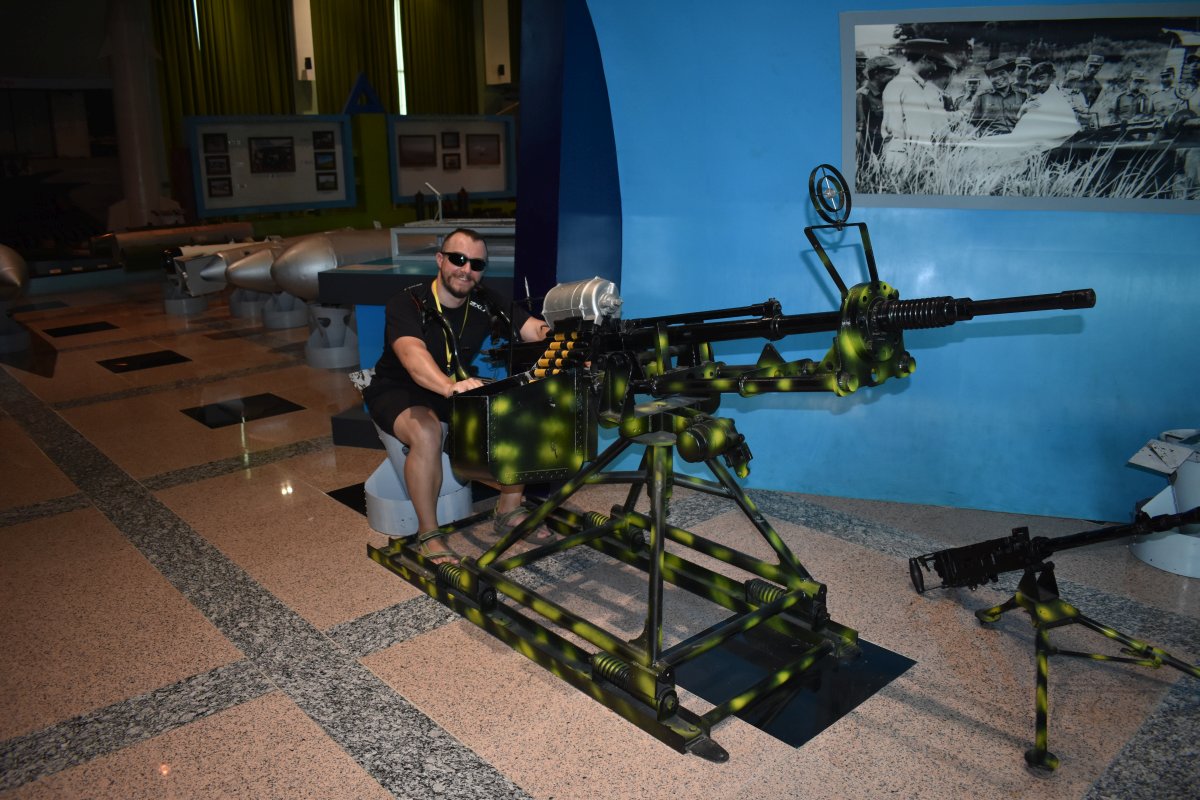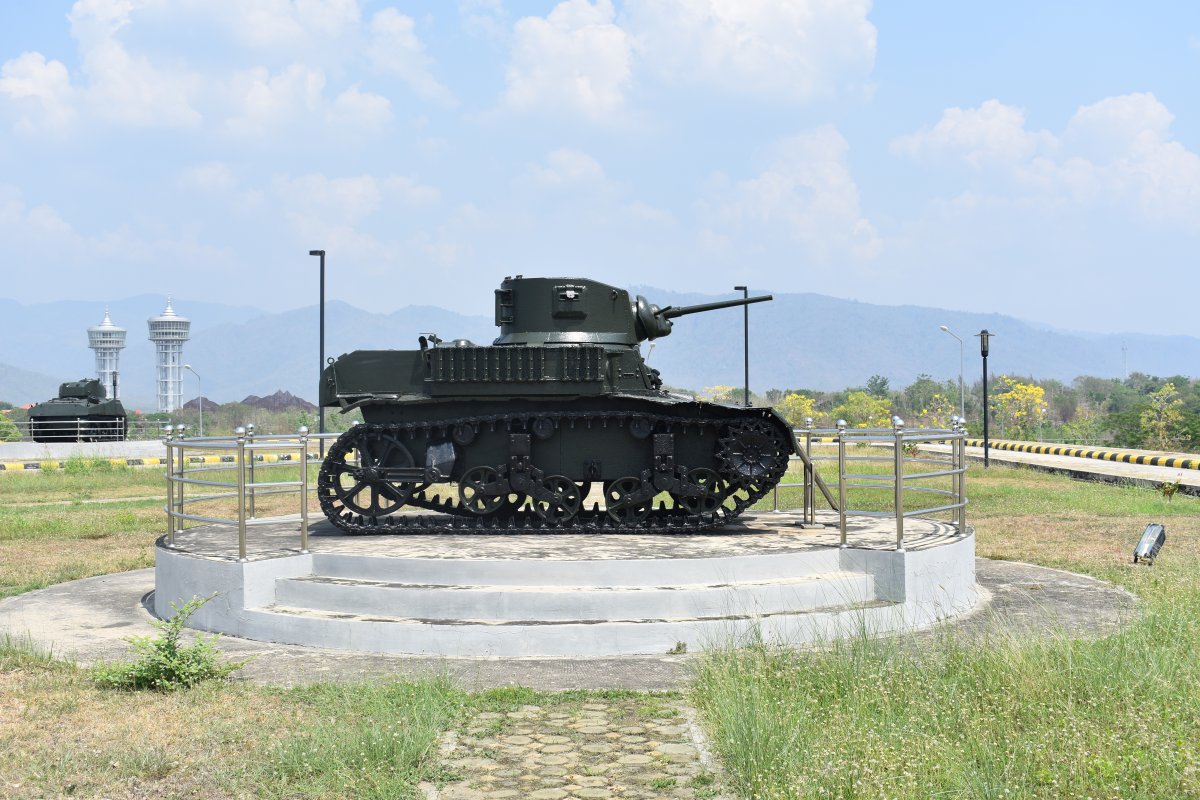 The buildings with the indoor displays are all linked with covered walkways, but it is easier to drive around. From what we can see not all rooms are filled, but there is still a lot of stuff to see. We entered two or three and realized there is a limit of how much military history and equipment we want to see in a day, so just drove past the other ones.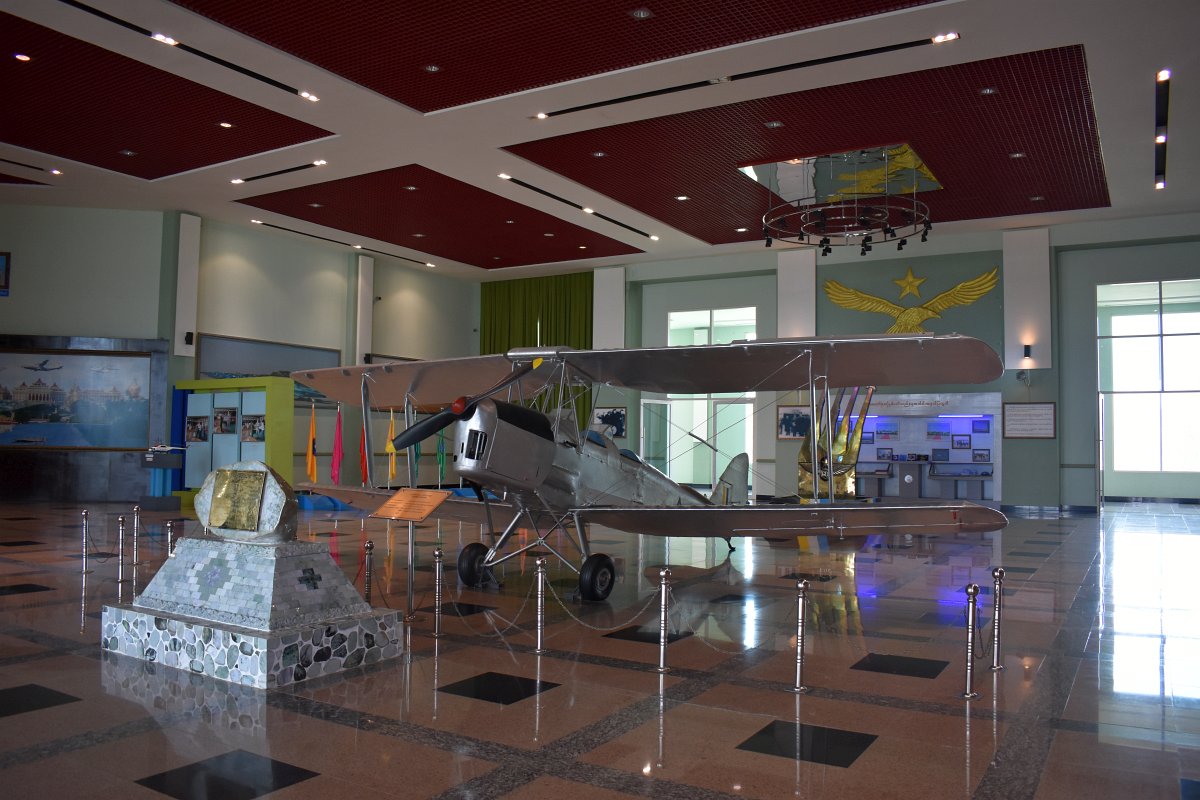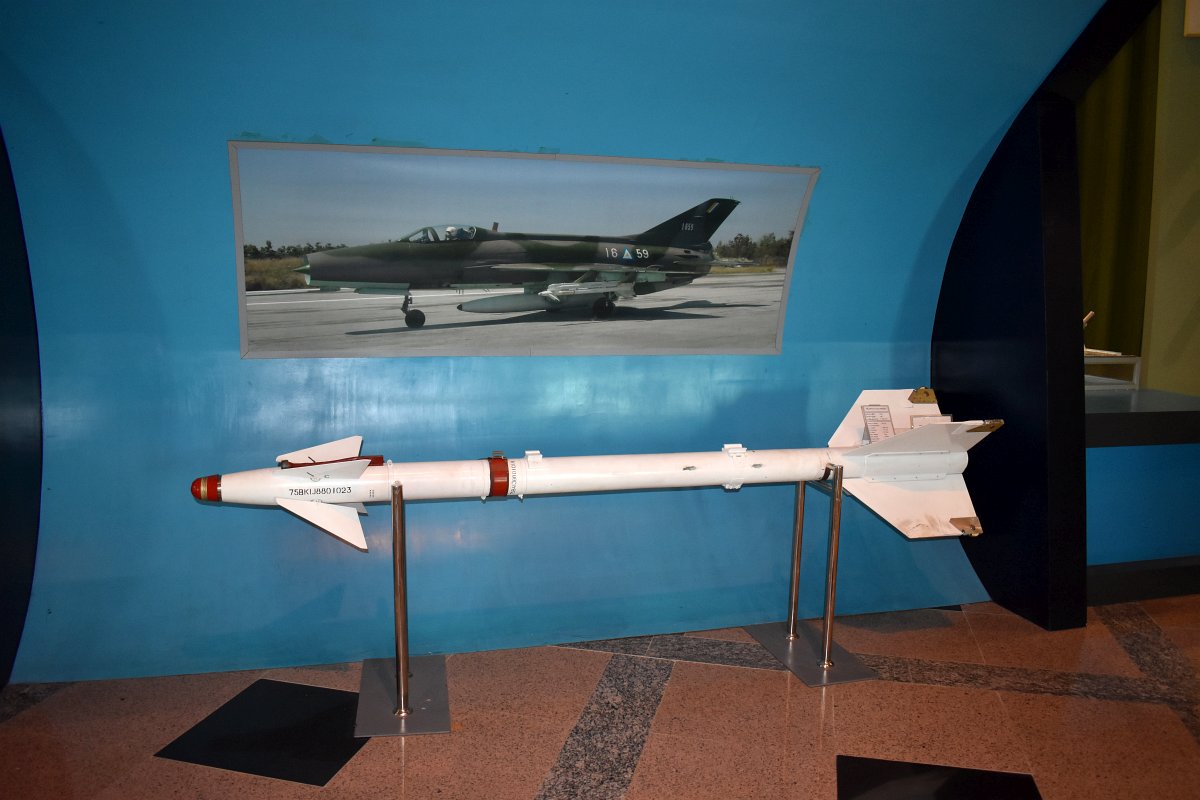 At the entrance of every building we went into we had to put our names in a handwritten list. Going in we had at least one person assigned to escort us around the place, not as a guide mind you, they did not speak English, but just walk with us. Most seemed like military personnel and many were actually wearing uniforms. Felt a bit weird, but people were very nice and we didn't really mind.
Next to the museum is Zayar Thiri Sports complex - the road leading in was closed, looking from afar it looked like big empty stadiums, probably an interesting sight up close.
20 lane highway and Parliament building
After the visit to the museum we took to the highway again to go and see an even bigger highway - the twenty lane highway that runs in front of the Parliament building. Now, every time I am stuck in a traffic jam at home I will be dreaming of this impressive and empty road - twenty lanes and not a single car. It looks more like a giant square than a road.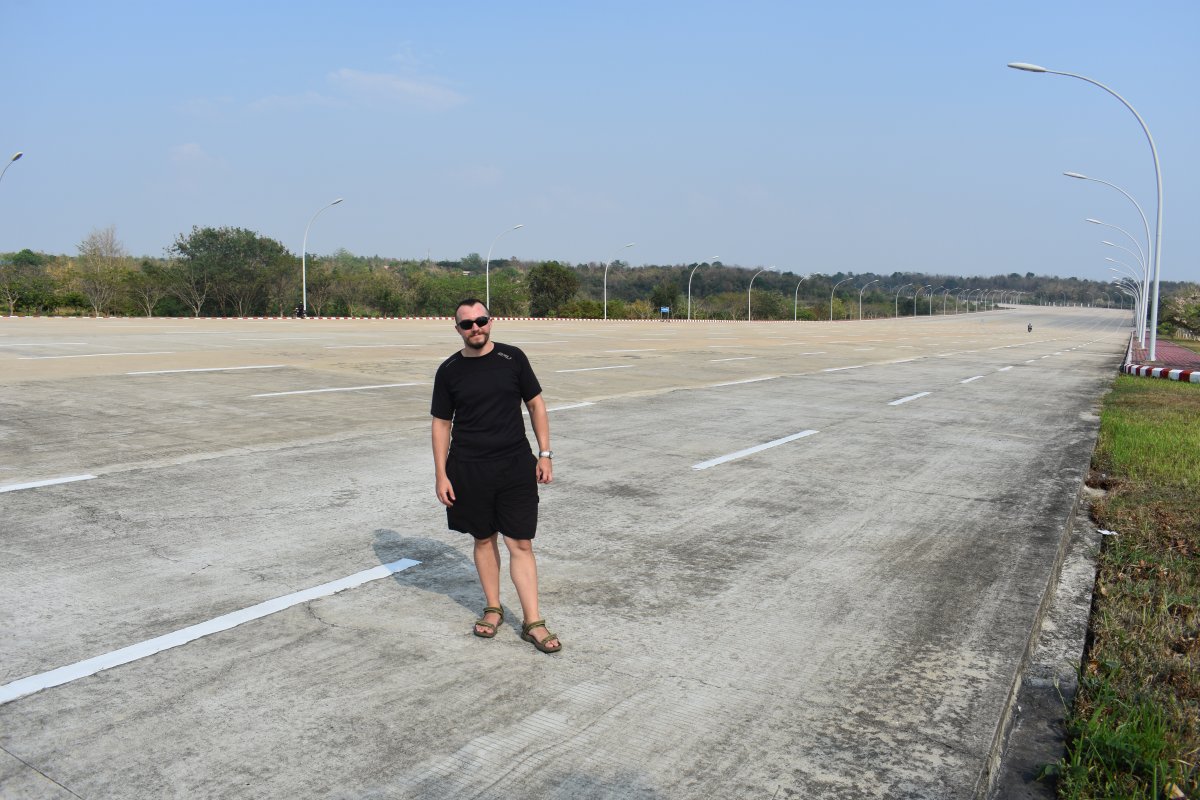 The Parliament itself is also impressive, but unfortunately not open for visitor so only a glimpse through the fence is allowed.
Junction Centre and Capital City
There are two malls in Nay Pyi Taw - Junction Center and Capital City, both have supermarkets, the only real supermarkets we've seen in Myanmar, some shops and some fast food places. Junction Center is the slightly bigger and more popular and Capital City has a cinema.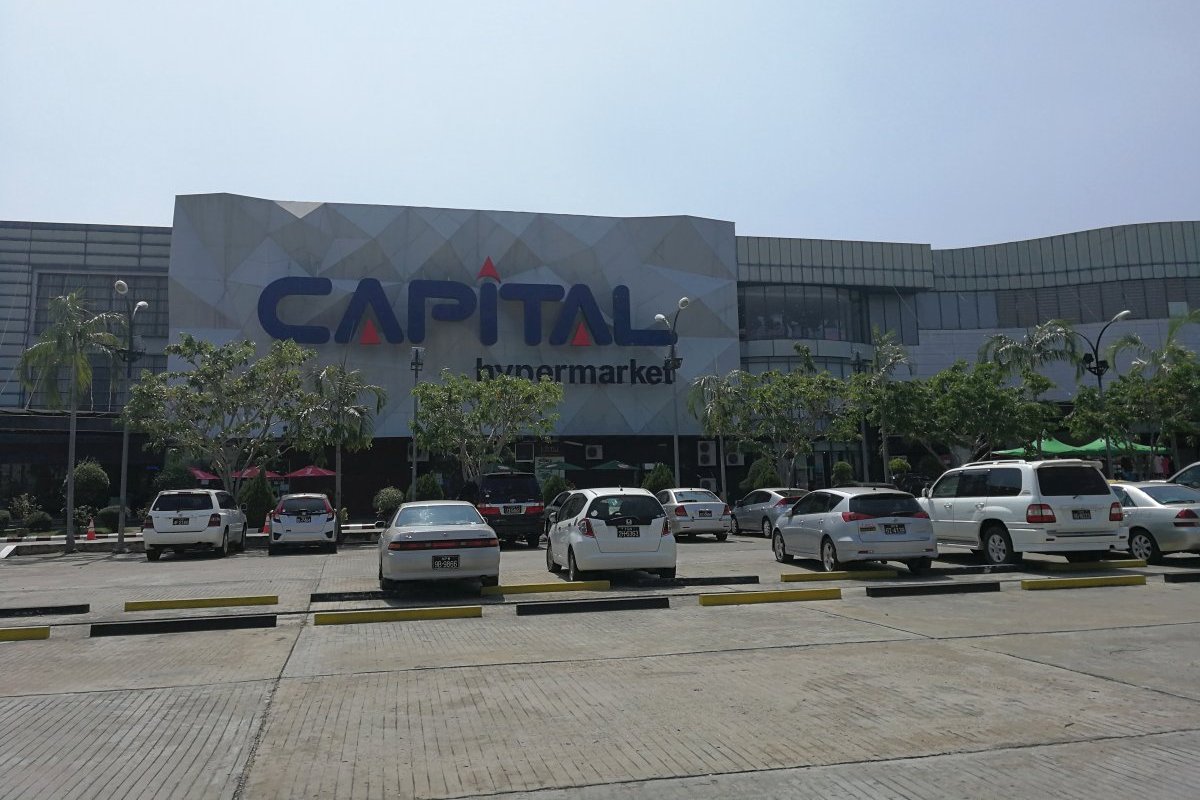 Naypyidaw Water Fountain Garden
We finished the day in the Naypyidaw Water Fountain Garden - best time to visit is in the evening as there is a water, lights and music show at the lake. It is really nice and the music is surprisingly modern, even including some hard rock pieces, very well synchronized with the fountain too. The whole park is buzzing with life during that time as it is a favorite spot for an evening walk for the locals.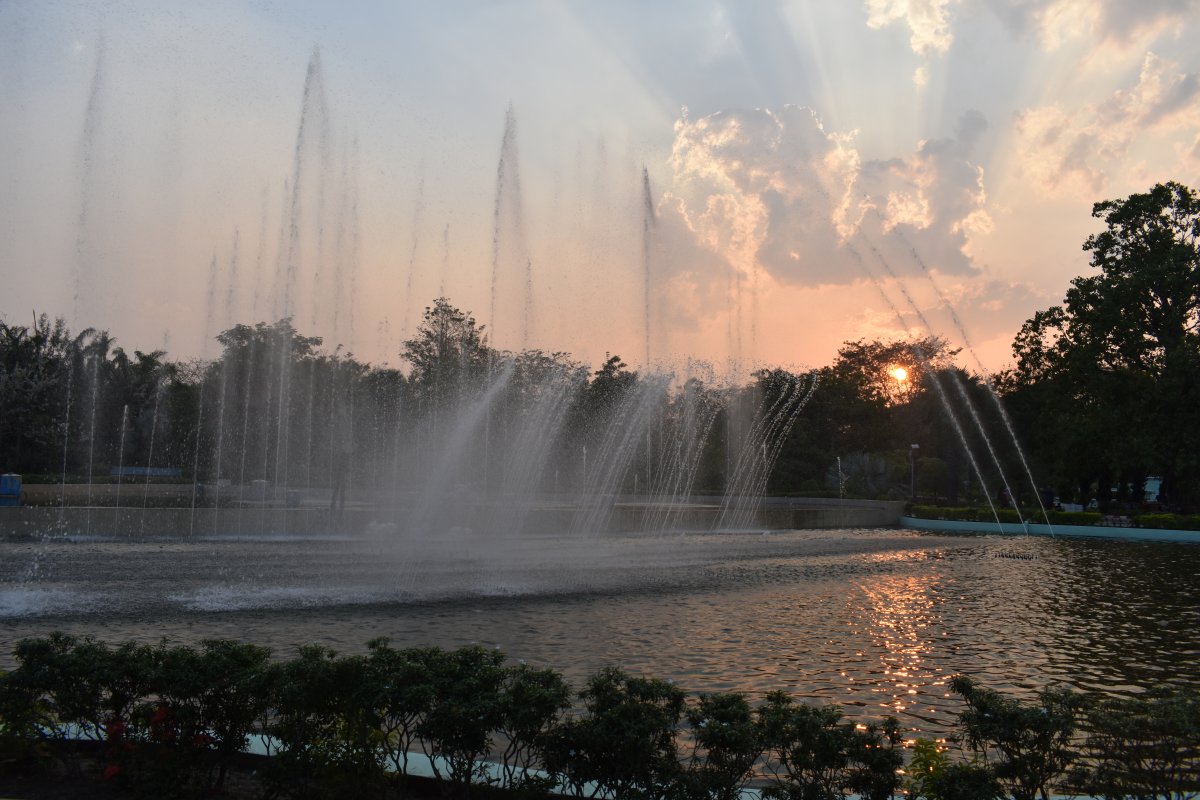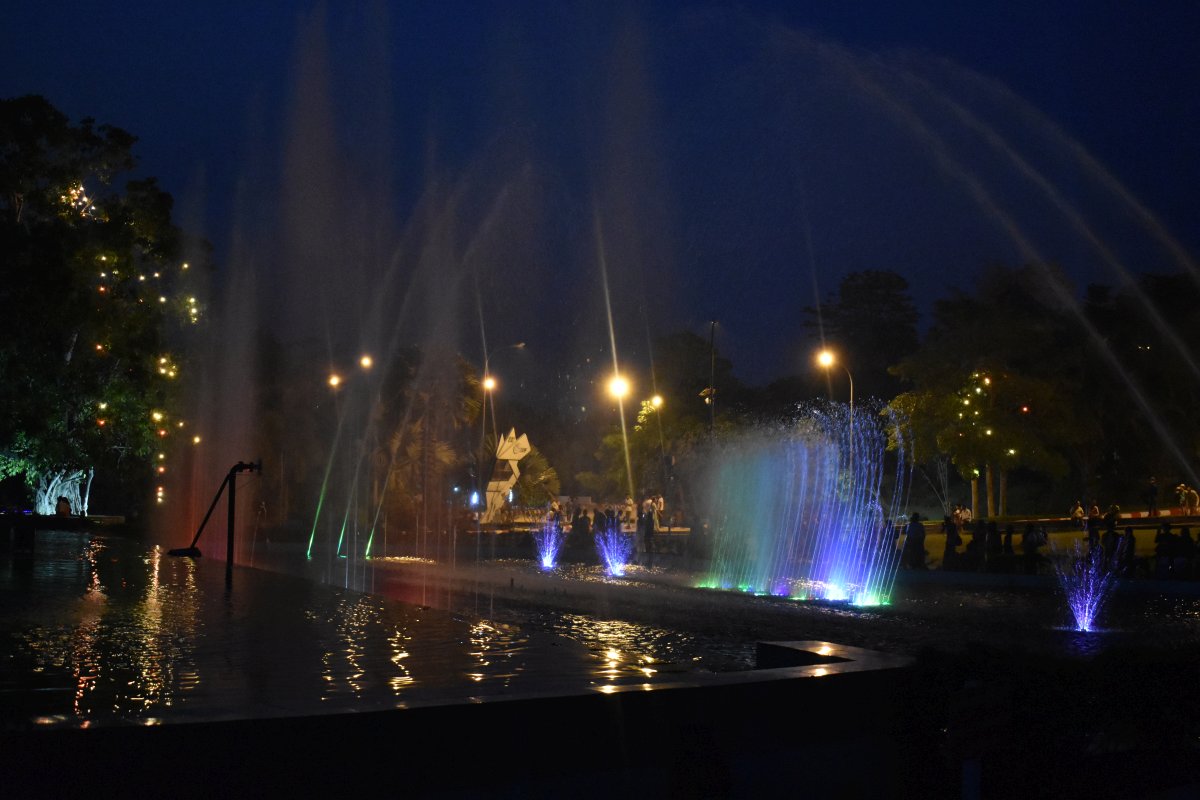 There is a pool, built like a natural cave - it is open during the day, but looked a bit dirty.
Myoma market
We started our second day in Nay Pyi Taw with a visit to Myoma market - it is the busiest market in town and if you are taking a bus out this is where it will depart from. To be honest, it is not a really big market, and not so interesting for tourists - there is a small fresh meat section and some fruit and veggies stalls, a lot of used fridges and other white goods on sale, clothes and sewing services. No souvenirs, but this is not unusual in Myanmar. Several cafes/tea shops are good for breakfast and lunch.
National Herbal Park
This is a big park that can be visited on a motorcycle, the herbal gardens are filled with different plants and it is a nice walk to see them. However, they are not in best shape and there are not many signs in English.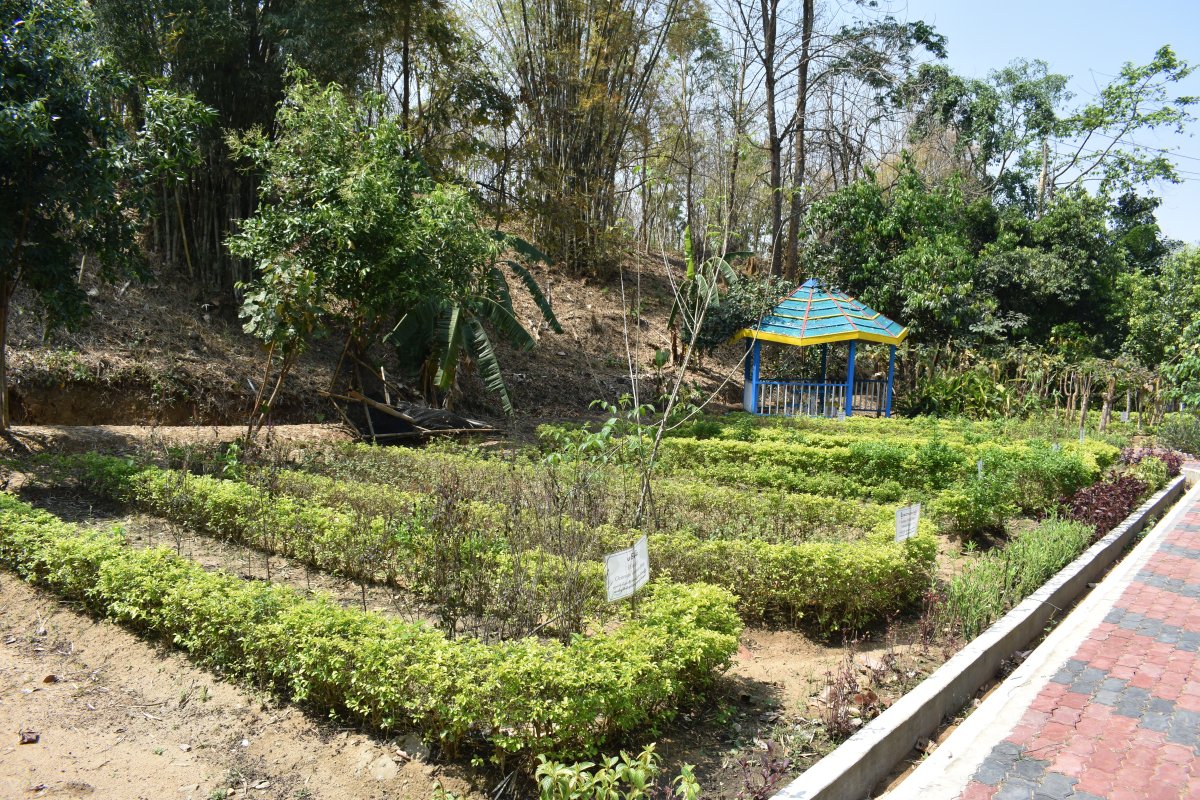 Uppatasanti Pagoda
Probably the main attraction to see in Nay Pyi Taw, this pagoda is a replica of  Shwedagon Pagoda in Yangon, made a few centimeters smaller as to not overshadow the original. It is best visited in the morning or at sunset, if it is sunny during the day the steps and the terrace around it get very hot and very unpleasant to walk barefoot (as is required in Myanmar temples).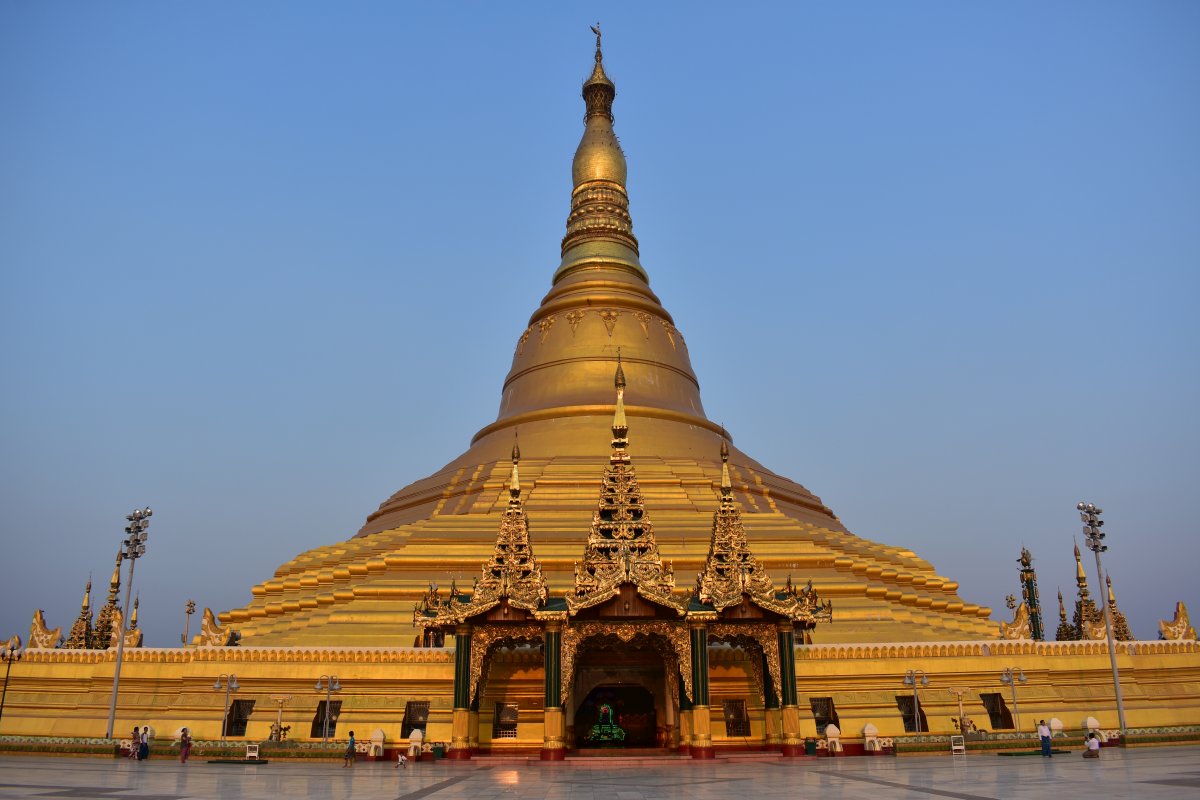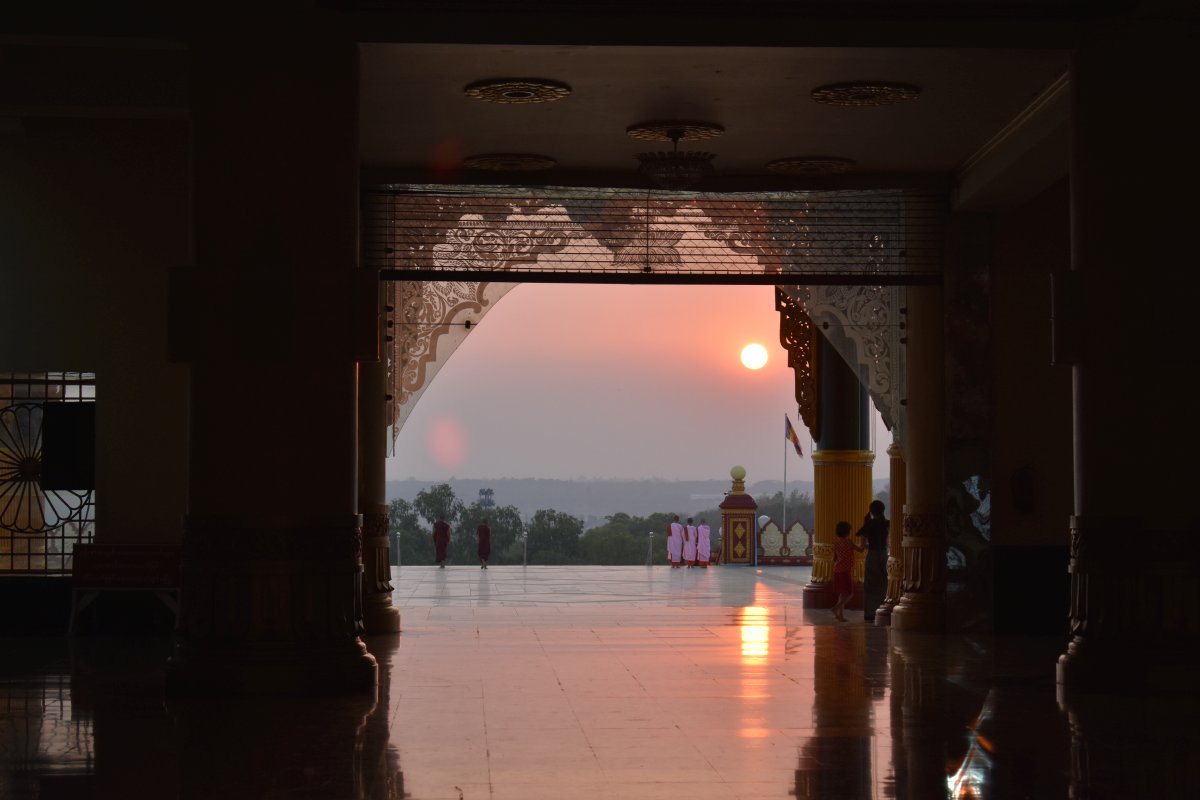 The pagoda itself is very beautiful and being on a (manmade) hill it gives a nice view of the city. Inside are four jade Buddha images and the walls are painted with religious scenes. Next to the temple there is the Bo tree garden Maha Bo Tree and 28 Buddha images.
Drive around the city
We decided to spend half of our second day just driving around and soaking up the atmosphere of the somewhat empty city instead of going to one of the other attractions. We enjoyed riding on the empty highways through the different neighborhoods.
Deciding where to go was not so easy, we knew we wanted to see more of the city, but some parts of it are still just empty fields, not really exciting. So, we looked at Google maps, both maps and satellite view, to choose places that seem interesting - big roads/highways and buildings.
We visited Thiri Yadanar Shopping complex (Google Coordinates 19.726662, 96.100000) - on the maps it looked like a big open air mall, streets lined with shops. And it was, just that most of it was empty - empty streets with buildings standing ready for at least several years now, waiting for their owners and tenants to come, a few here and there were occupied, but looked closed, signs already decaying - exactly the ghost town/post apocalyptic feeling we were looking for.
Then we went through some of the residential neighborhoods around, very nice looking 3-4 storey apartment blocks, with gardens and small parks, be it a bit overgrown at places.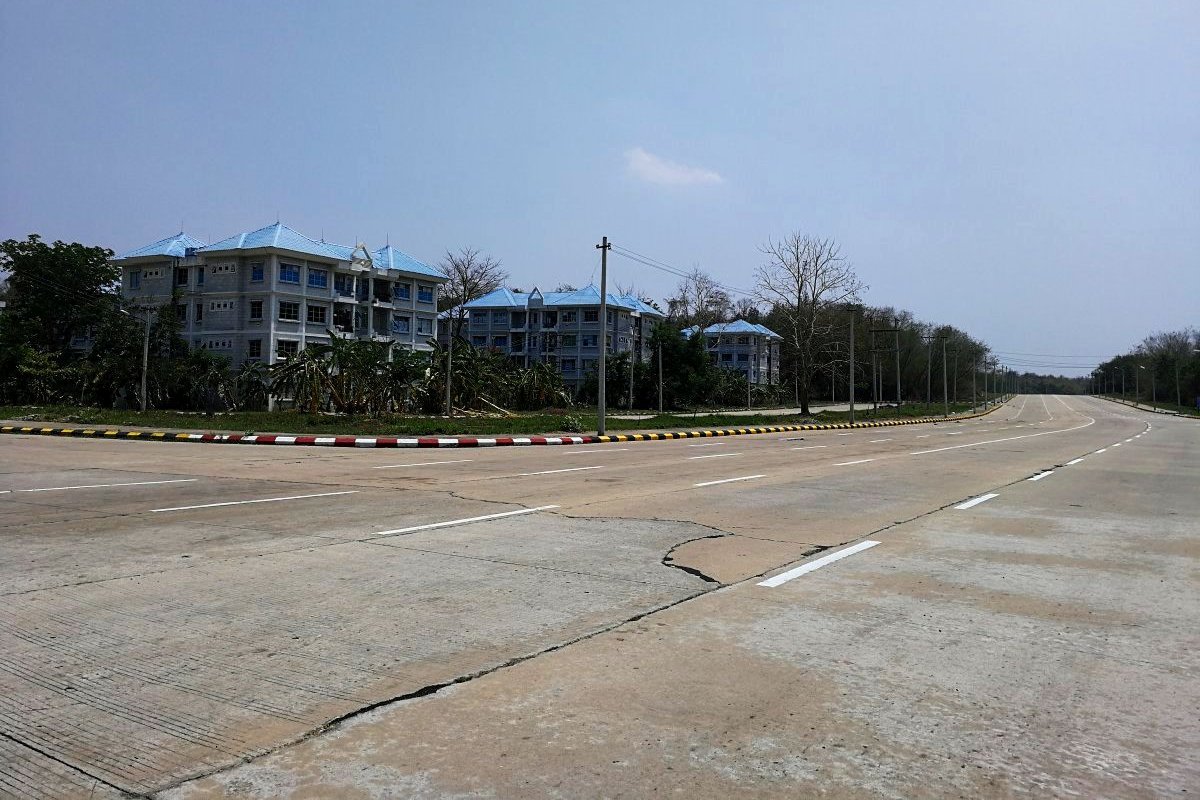 Next destination was the Diplomatic Housing Estate (Google Coordinates 19.708782, 96.083282), I spotted it on Google maps and it looked like a grid of streets with one main road going through, so we decided to go have a look. We expected rows of empty houses and streets and weren't even sure if we would be able to actually go there, being a "diplomatic" zone. No check point to stop us from entering we freely drove our motorcycle in, but something wasn't right - on my GPS Google maps was showing that we were in the middle of a housing estate with streets, but looking around - we were in a field of nothing. I quickly realized my mistake after switching to satellite view - the Diplomatic Housing Estate, with the grid of streets and road was only in the idea stage.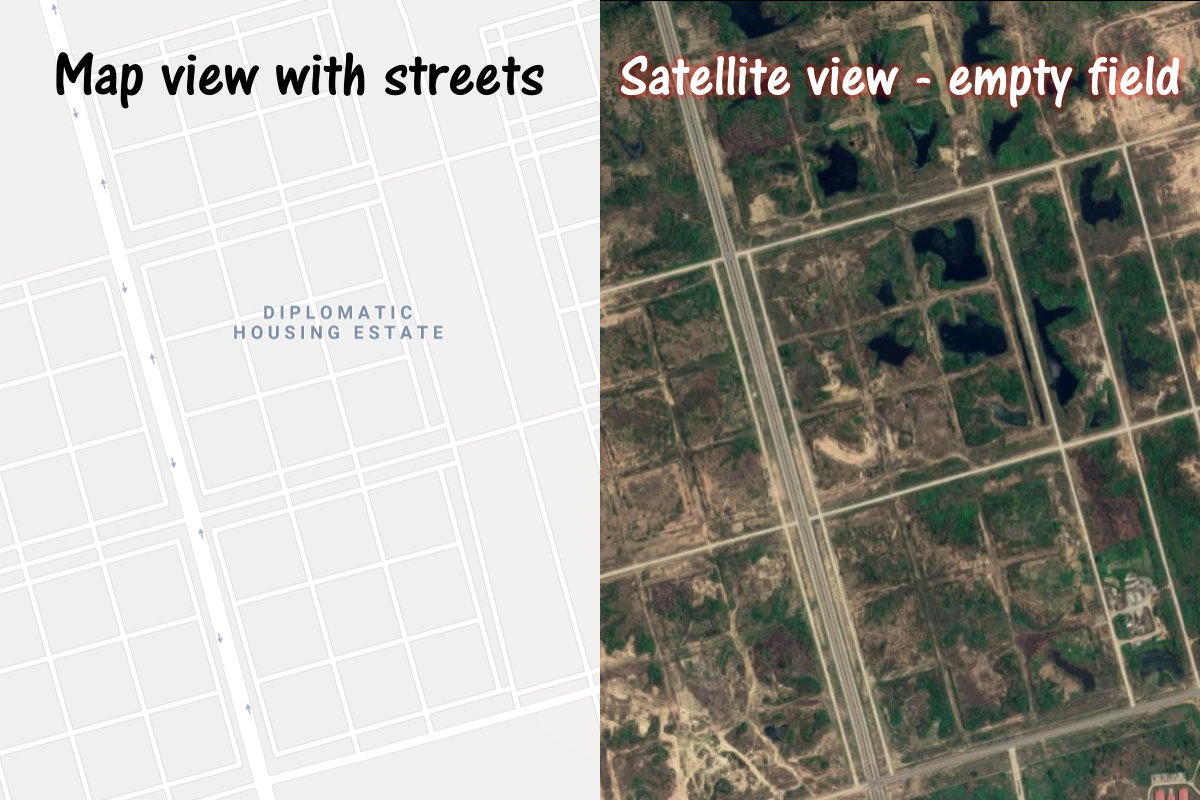 Not making the same mistake twice, this time looking at the satellite view of the city, we went to a neighborhood that from above looked like big buildings with wide roads (Google Coordinates 19.716487, 96.128452). It turned out to be commercial offices, again most of them empty - main buildings open to the road, with large yards behind walls, different gem companies in the only occupied buildings. I didn't know there were so many gem companies in Myanmar to warrant a whole district just for them, but here it was. Again the ghost town feeling was there, completely empty streets and overgrown, ready for their new owners buildings.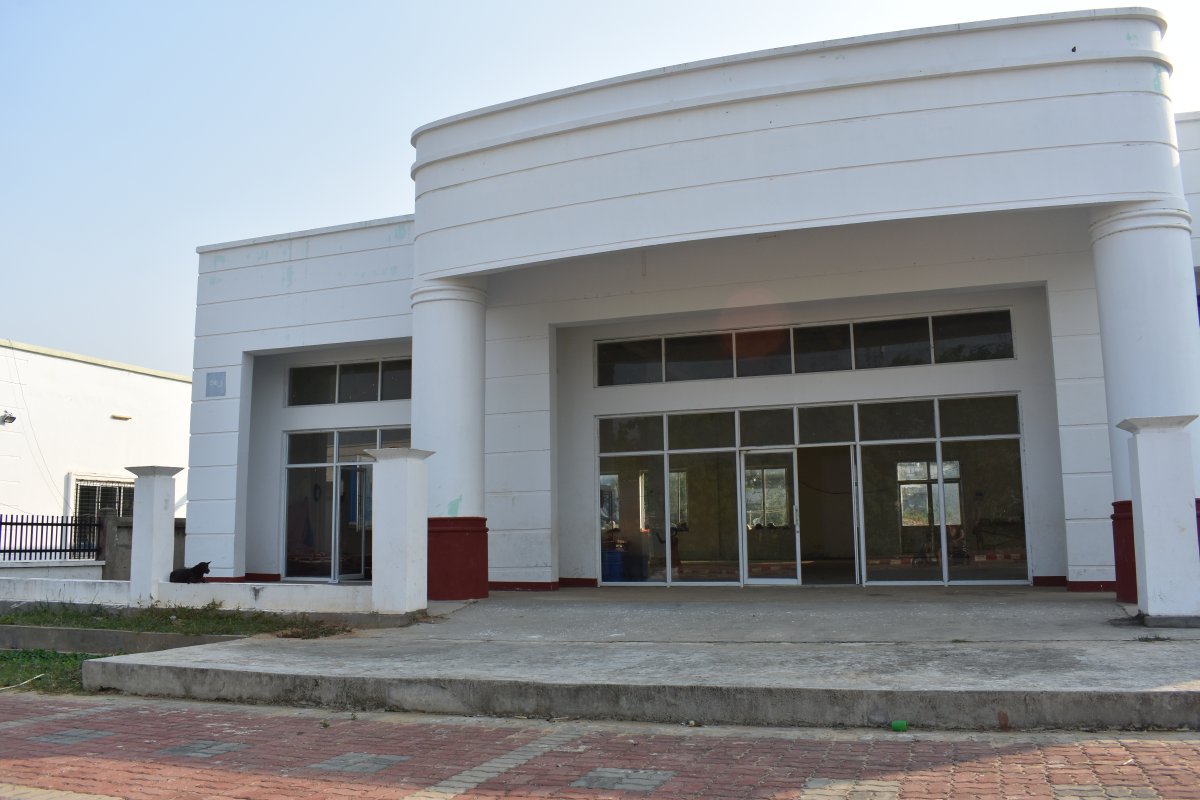 We also went through the hotel zone during the day, still all the hotels look functioning with nice little gardens and roads leading to them, but then you look closely and there are no cars in front. There were so many hotels in our hotel zone and I am still not sure how many were actually having visitors.
Mr Bar BQ
Is a restaurant deserving of its own place in this list? I'll put it here as it wasn't really that easy to find a decent place to eat in Nay Pyi Taw. Mr Bar BQ is a very good place for a dinner in, you guessed it, the restaurant zone. Best barbeque place in town.
This was all we managed to visit during our two day stay in Nay Pyi Taw, we left the next morning on a bus to Bagan. It is an interesting city and we really enjoyed our stay there, the atmosphere is quite unique. There were a few more attractions that we didn't go to:
Thatta Thattaha Maha Bawdi Pagoda (replica Buddha Gaya)
This place was 40 km further away from the Defence Services Museum, it would have taken most of the day to just drive there so we decided to give it a pass. It is a pagoda, replica of the Maha Bodhi pagoda in India, beautifully positioned next to a lake. In Google maps it is labeled Buddha Gaya (19.966634, 96.148876).
Naypyidaw Gems Museum
Museum of gems, as the title says - there are good reviews online, may be worth visiting if you have more time in Nay Pyi Taw and is very close to Myoma market.
National Museum
I am really sorry we didn't get to see this one. We have seen the one in Yangon and it was really interesting.
Planetarium
We couldn't find much info about the planetarium, but is on our list of things to see when we return to Nay Pyi Taw.
Nay Pyi Taw Zoological Gardens
A lot of animals in the zoo and as with other things in this city a lot of planning to make it a good place to visit, it even has a climate controlled penguin enclosure, but it is not well maintained and as is usual in poorer countries - the treatment of animals is not good.
Most of the animals were moved from the Yangon zoo during the time the government and administration was moving, a comedian who made the joke "all our animals are going to Naypiydaw" was imprisoned.
National Landmark Garden
Shaped like Myanmar, this 400 hectares garden is impressive and has miniature versions of the country's major attractions, amusement park with a ferris wheel, bumper cars and a log ride, two observation towers and restaurants. One hour tour on a golf cart is included in the admission price.